Frequent vacuuming of a mattress is more necessary than people think.
However, choosing the perfect vacuum for your home is a daunting task, mainly because a mattress vacuum is a niche commodity.
This article contains detailed information on mattress vacuum cleaners that'll help you decide what's best for your mattress.
Review Of Each Bed Vacuum Cleaner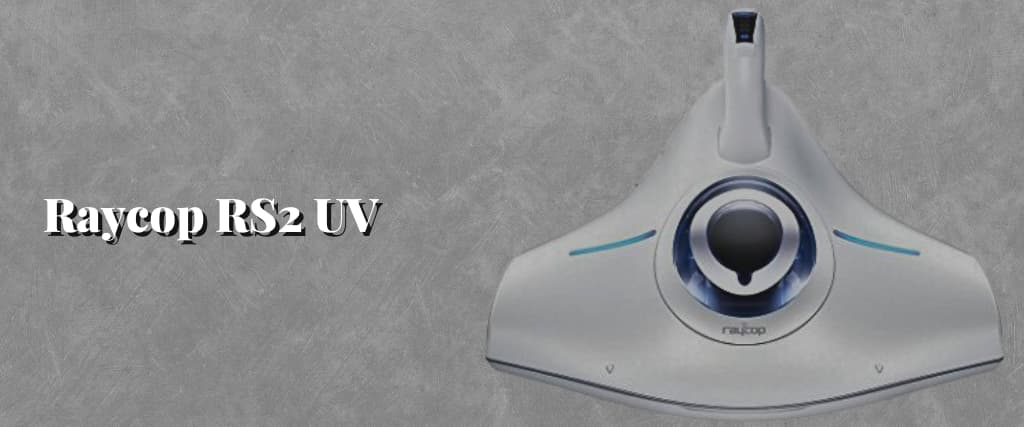 1. Raycop RS2 UV
This vacuum cleaner is quite costly, and you might feel a pinch buying it. Raycop RS2 UV sanitising HEPA mattress vacuum cleaner removes the most resistant bed bugs and dust mites, so you won't regret spending your money on this vacuum cleaner!
It's a number one vacuum cleaner as it can clean all sorts of nuisance—dirt, bed bugs, bacteria, dust mites, larger dust specks, and many more.
The primary and most significant Raycop RS2 vacuum cleaner feature is the modern HEPA filtration system that virtually catches everything unwanted from your mattress.
The U.S Department approves the HEPA filter tech of Energy; this testifies to its top rank and ability in eliminating microbes. Additionally, these filters work efficiently to eliminate the leading causes of trigger asthma symptoms and environmental allergies.
Additionally, it's augmented by pulsating pads with vibrations from 4600 to 5000 times every minute—the vibrations shift with the operating mode and loosen the dust so that it can be easily removed by suction.
The vibration functions with the rotating brush and suction to eliminate allergens and dust three times better than a regular vacuum cleaner.
This vacuum cleaner also features a UV lamp, with the most incredible combination ever being the UV-HEPA filter. The UV sanitiser has a wavelength calibrated to kill over 99% of viruses and germs from fabrics around your house.
Laboratory tests show that some common bacteria like Staphylococcus and E.coli have a 0% chance of surviving after less than two seconds of exposure.
The UV light denatures dust mite eggs DNA and limits the egg hatch rate to cut their population.
Other things that come with the device are a storage stand, dusting brush, spare filter, and a cloth—this is a bonus.
The features of Raycop RS2 will nicely fit into your idea of the ideal mattress vacuum cleaner.
Raycop RS2 UV Sanitizing HEPA mattress vacuum cleaner is a valuable investment with incredible longevity. It has a 1-year limited warranty and exceptional customer support to crown it all.
Pros
Cordless
Reasonably lightweight
1-year warranty
HEPA filters
Sufficient suction power
Three modes (Delicate, Medium, Heavy)
Good for your health
Has free accessories
Cons
2. IRIS USA 596942 IC-FAC2
This is a handheld vacuum cleaner that makes cleaning mattresses and furniture easy. The IRIS IC-FAC2 is lightweight and easily portable, with a broad suction section for efficient vacuuming.
The vacuum's lightweight design makes it easy to maneuver around and supplemented by an extra-long cord to access the furniture's corners easily. However, its coded feature limits the distance you can access.
This vacuum cleaner comes with various useful features that enhance its performance. It also has a special dust indicator light that shows the dust on a surface. You'll ensure the furniture is immaculate through this before proceeding to the next surface.
The IRIS IC-FAC2 uses cyclone stream tech, producing powerful suction to capture all dust mites, allergens, and dead skin on your mattress. Pet owners should get this vacuum as it fishes out all the fur and hair on your furniture.
The vacuum cleaner is straightforward to operate and provides multi-surface cleaning. It's the ideal tool to clean your sofa, mattress, pillows, children's toys, and car seats.
Another outstanding feature of this vacuum is a reusable filter. Cleaning it is very easy—rinse it in running tap water for a couple of seconds, and it'll be ready for use.
One of the drawbacks is that the vacuum is quite loud, irritating some people. A few buyers also fuss about the non-functional suctions in their vacuums—this may be a quality control problem.
Apart from that, this vacuum cleaner will deliver exceptional performance when cleaning your furniture and mattress.
Another complaint is their slow customer service—they don't respond to queries promptly.
Pros
Multi-surface cleaning
Compact design
Powerful suction
Easy to use
Extended cord for efficient maneuvering
Cons
Slow customer service
Loud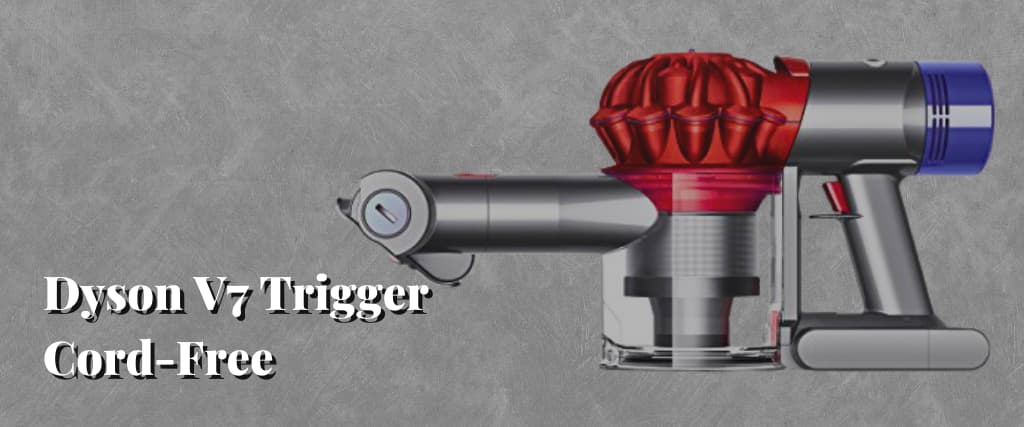 3. Dyson V7 Trigger Cord-Free 
Dyson V7 Trigger Cord-Free Handheld Vacuum Cleaner is an incredible device that allows you to convert the tedious chore of cleaning your mattress into an enjoyable task. If you're searching for a high-performance mattress vacuum cleaner, look no further! This is a top-rated mattress vacuum cleaner.
This incredible tool is about as great as a handheld mattress vacuum cleaner can get. Stay glued for the explanation.
The Dyson V7 Trigger Cord-Free Handheld Vacuum Cleaner has the answers to all your worries like "the way to clean your mattress" and several other queries since the digital motor has fifteen cyclones placed across two tiers promotes the flow of air to ensure a well-balanced suction power. You turn on the vacuum cleaner, and lo and behold!
The manufacturers employ keen attention to details when making the vacuum, and they even fine-tune the physical features—all these won't leave you indifferent. As much as performance is way more critical than appearance, this vacuum cleaner's design is on another level.
Other than these incredible physical enhancements, Dyson V7 Trigger Cord-Free Handheld Vacuum Cleaner offers approximately thirty minutes of strong suction, and the Maximum Power mode can last for almost six minutes. It's perfect for the most stubborn bed bugs and dust mites.
It's undeniable that everyone loves and appreciates bonus accessories. This isn't about the money. It's about how the manufacturers deliberately chose to pay attention to the customers.
When you buy the Dyson V7 vacuum cleaner, you get an extra mini soft brush for cleaning the dust layers that can't be fished out using suction. Let's dive into the pros and cons.
Pros
Sleek design
It gets rid of all sorts of bed bugs and mites
Sleek design
Two power modes
It's integrated with HEPA filters
3.7 pounds; Incredibly lightweight
Can clean the most hidden areas that seem impossible to reach
Cons
Max mode run time is relatively short
It's loud in Max mode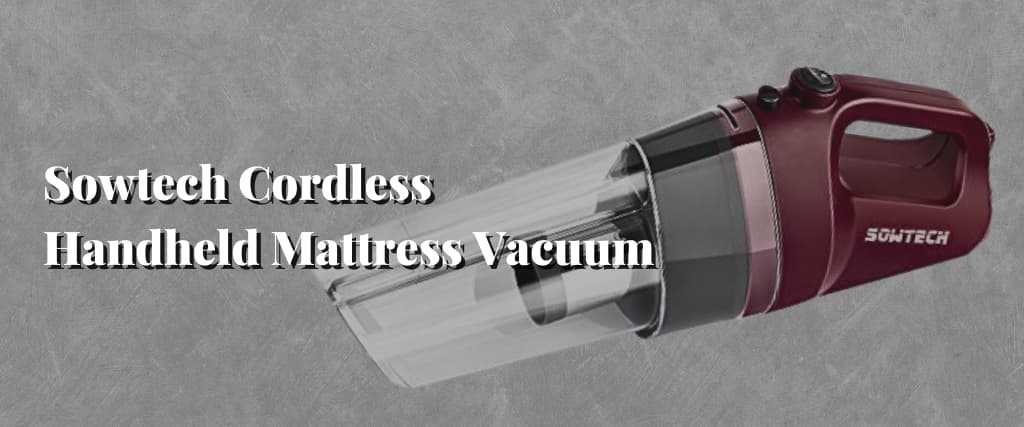 4. Sowtech Cordless Handheld Mattress Vacuum 
Sowtech Cordless Handheld Mattress Vacuum is the true meaning of the saying 'jack of all trades, master of none. This is a six-in-one handheld mattress vacuum that's versatile and efficient. Although it has downsides in some areas, it's superb in several things, but it isn't the best in any.
This vacuum comes with six varying attachments, which comprise a mattress cleaning brush designed specially, a crevice tool, etc. it's arguably the most versatile cleaning vacuum in the market.
You can use the crevice tool to clean all hidden gaps and corners that aren't easily accessible. The mattress cleaning brush is used to eliminate dust and dirt on sofas, curtains, and mattresses. It also comes with a square brush that you can use to tidy up the desk and keyboard.
The mattress vacuum cleaner uses a "professional-level cyclonic suction." Although it isn't necessarily professional-grade, it picks up various things like dust, hair, and crumbs with a lot of ease. The most remarkable feature is that it doesn't produce loud sounds.
However, it has a shabby battery performance of about thirty to forty minutes of operation on one charge. It takes up to 6 hours to recharge—this is somehow a drag.
Since it's not infused with a HEPA filter, this is compensated for by stainless steel filters which are environmentally friendly washable. This is the way to go if you want to keep your home spotless while conserving the environment.
Sowtech Cordless Handheld Mattress Vacuum cleaner is compatible with every floor, be it smooth or rugged. Utilise the floor brush to scrub surfaces.
Pros
A less expensive alternative
Has six different add-on tools such as a mattress brush
Suction power is stable
Battery-powered, cordless design with thirty to forty minutes of operation
Integrated with a stainless steel filter that;'s washable instead of a HEPA filter
Cons
The recharge time for the battery is six hours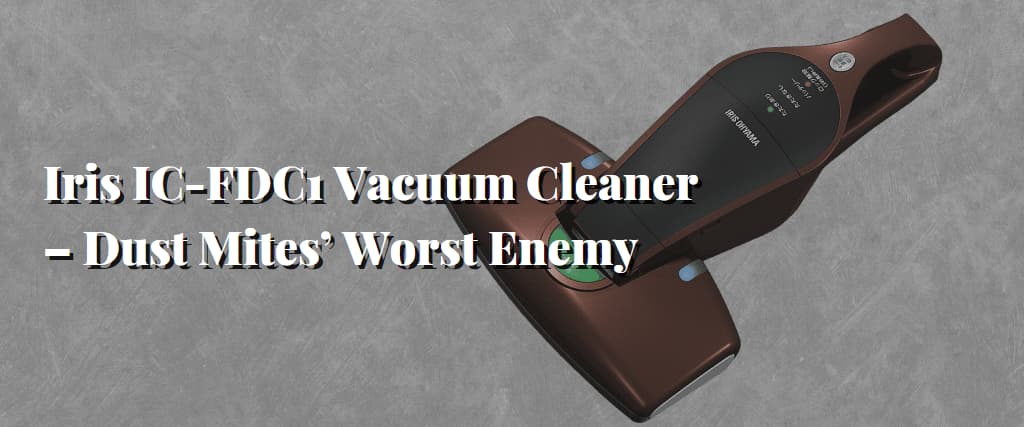 5. Iris IC-FDC1 Vacuum Cleaner – Dust Mites' Worst Enemy
Iris IC-FDC1 vacuum cleaner is dust mite's worst foe. This handheld cordless vacuum cleaner is mainly designed to function as a mattress and upholstery vacuum cleaner; nothing more, nothing less.
You can either take this as a downside or an advantage: Iris IC-FDC1 vacuum cleaner is an appliance that keeps allergies at bay by capturing dust mites, bed bugs, and microscopic allergens. However, it doesn't work on floors and carpets.
It is still among the top-ranked vacuum cleaners since it's cordless and easy to use—it relies on a rechargeable battery with a run-time power of twenty minutes. Although the suction isn't so powerful, it functions with a vibrating agitator pad to whip up dust particles from within the bed.
Additionally, it has indicator lights and dust sensors that indicate how spotless the area you're vacuuming is. This is a great way to keep tabs on your progress. It also features bedding sensors that preserve the battery life by detecting when it touches the surface.
Iris IC-FDC1 vacuum cleaner is neither as heavy nor light as most handheld vacs. It's probably not worth spending money on if you don't require it for its niche (furniture and mattresses that regular vacuums can't clean) since it can be bulky according to the angle.
Although it has several innovative and handy features, it's not the first option for many people. Not that it does a lousy job; its performance is relatively decent.
Most people feel that it's not a worthy competitor for versatility, functionality, and power.
Pros
It's cordless with a rechargeable battery.
Captures bed bugs and microscopic allergens
Features indicator lights and dust sensors to show how clean the area is
Has bedding sensors to detect when it touches the surface
Cons
Can't capture dirt that naked eyes can see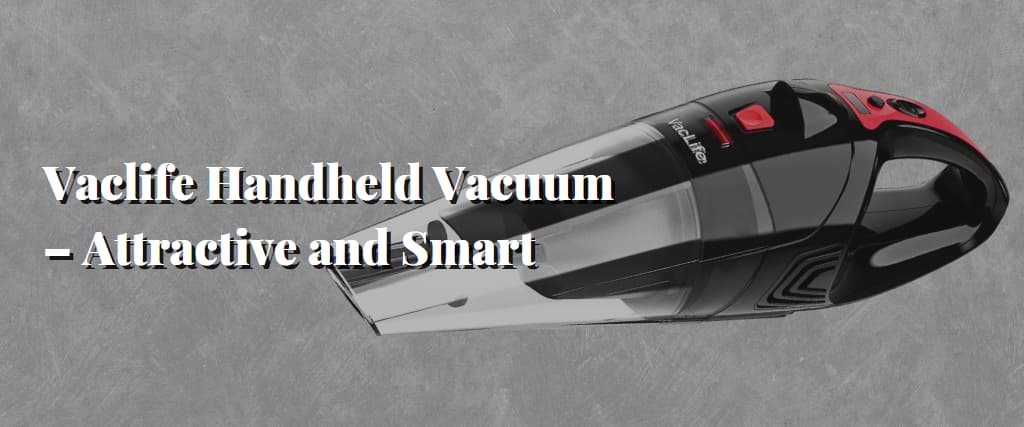 6. Vaclife Handheld Vacuum – Attractive and Smart
Vaclife Handheld Vacuum stellar reviews and high ratings on Amazon show that it's the real deal. This portable vacuum cleaner has all the features you may need. This vacuum cleaner has a cordless design and is compact ensuring, free maneuvering around your mattress.
Its small size shouldn't deceive you; it has an outstanding suction, which is beyond what you'd expect from a cordless appliance. However, it's more appropriate for light to medium vacuuming chores in the house or car.
Vaclife Handheld Vacuum manufacturers integrated three varying attachments to develop all-encompassing versatility. It comes with a crevice nozzle tool that enables easy accessibility of tight spaces and corners to capture any dirt or dust on the mattress. You also get a brush tool for cleaning pet hair, cigarette ashes, and food spills, among others.
The augmented soft tube will steer itself to the firmest and most difficult to reach edges. All these tell you your home is sparkling clean by the time you finish. There's a metallic HEPA sieve that's reusable and easy to clean. Unlike other standard styrofoam sieves on regular vacuums, the filter is quite strong.
The handheld vacuum is fitted with LED light. The light is relatively bright and allows you to clean in dimly lit conditions without missing any spots. You can vacuum your house even when your lights go off!
You'll also be taken aback by the robust Li-ion battery utilised in this equipment. The battery supports over thirty minutes of vacuuming—which is sufficient to get the job done. The wireless vacuum charges very quickly. It takes two to three and a half hours for the vacuum to charge fully. Additionally, the light goes from red to green to alert you that it's fully charged.
All in all, this handheld vacuum is the gadget you need when you desire to clean your car seats and mattress thoroughly. Plus, the vacuum comes with a two-year guarantee. Are you considering purchasing it?
Pros
Rust-free HEPA filter
Several auxiliary tools
Flashing LED light
Portable and compact
Easy to handle
Fast charging
Powerful drag
Cons
Confirm the most recent Price
Probability of manufacturer's flaws
Different Types of Vacuum Cleaners Explained
There are many kinds of vacuum cleaners and trends available. We will go through each type to help you decide which one suits your mattress cleaning needs.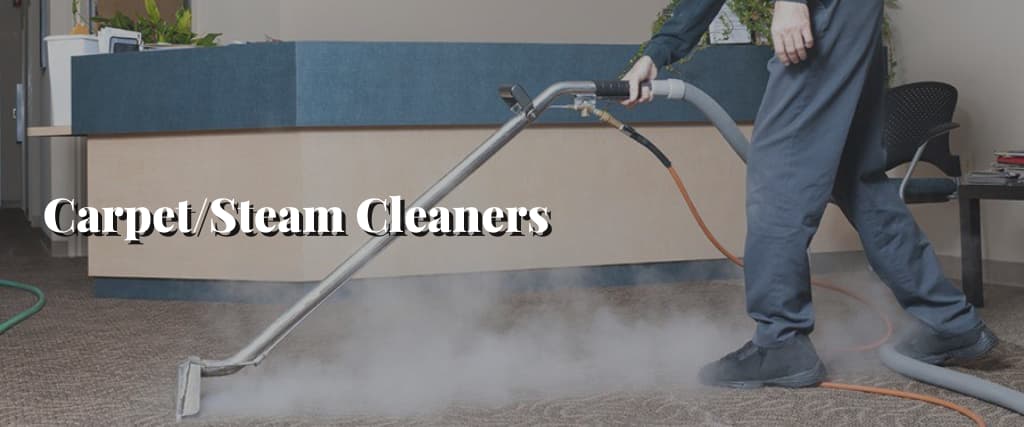 1. Carpet/Steam Cleaners
Carpet cleaners are available in various styles varying from upright ones to portable ones. There are also handheld steam cleaners available in the market. These cleaners can clean your drapes, mattress, rugs or furniture. Even if you regularly clean your mattress, things like bacteria, dust mites, pet dander and spills are always there. Therefore, there's plenty to choose from for steam cleaners. 
Carpet cleaners use a combination of moisture and steam to contain the issue. The humidity and condensation make the dirt and stains lose. Other kinds of cleaners aren't able to remove such dirt. Bacteria are usually killed in the process. Therefore, if you want a night on a squeaky clean mattress, go the steam cleaner way.
In recent times, steam cleaners have risen in popularity. This is because environmentalists have deemed them environmentally friendly. The majority of these cleaners look like upright vacuums. The steam cleaners have three tanks, one with the cleaning solution and another with hot water, while the other tank is used to store the muck. This vacuum is suitable for people with allergies.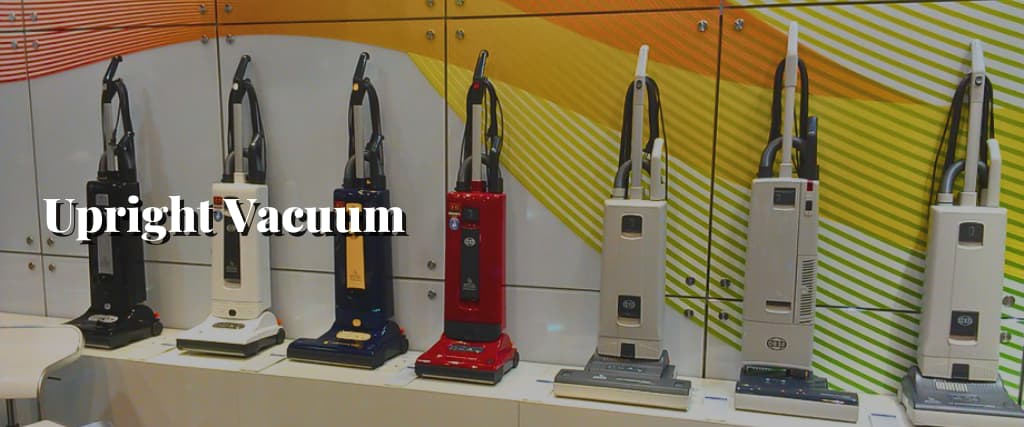 2. Upright Vacuum
It's among the most popular vacuum cleaners since it can get rid of dust and grime from carpets and mattresses—it can also clean a big area at once. The Upright vacuum can also clean area rugs and hard floors. It's essential to remember that not all upright vacuums can clean hardwood floors as they can damage the vacuum and the floor.
Therefore, before you decide on buying an upright vacuum, ensure you do adequate research on the many brands available to ascertain that the one you select can clean hardwood floors.
If you've decided that this vacuum is the one for you, go through the onboard accessory, one that's without a bag or not, and the unit's weight. They come in different styles and sizes, with every kind having contrasting specifications concerning mass and other accessories.
You should go for a vacuum with edge cleaning capabilities if you want it to double up as a wall cleaner as well. This vacuum can collect the grime in the whole area where the head is directed.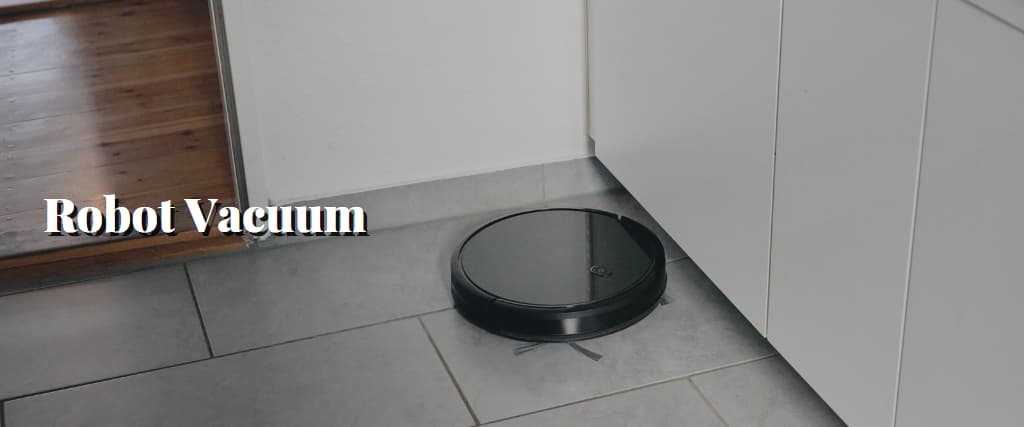 3. Robot Vacuum
The Robot Vacuum works through finding and siphoning dirt, dust and debris. This is the ideal vacuum if you wish to clean your mattress daily. This kind of vacuum is entirely hands-free and is operated using batteries. The Robot vacuum is very popular with pet owners.
Some robot vacuums can do carpet cleaning. These vacuums handle food remnants, pet hair, debris and dust. However, carpets are likely to exhaust the vacuum's battery before cleaning.
This type of vacuum cleaner is ideal for daily surface cleaning. It's not very effective when doing a deep cleaning. In addition, the robot vacuum is not very effective in carpet cleaning, but it is efficient in cleaning tiles and hardwoods.
This vacuum is programmable and self-propelled. Therefore, you won't do any additional work. The vacuum has sensors that help it avoid stairs and other hindrances. This is the ideal vacuum if you don't have time to walk around as you vacuum.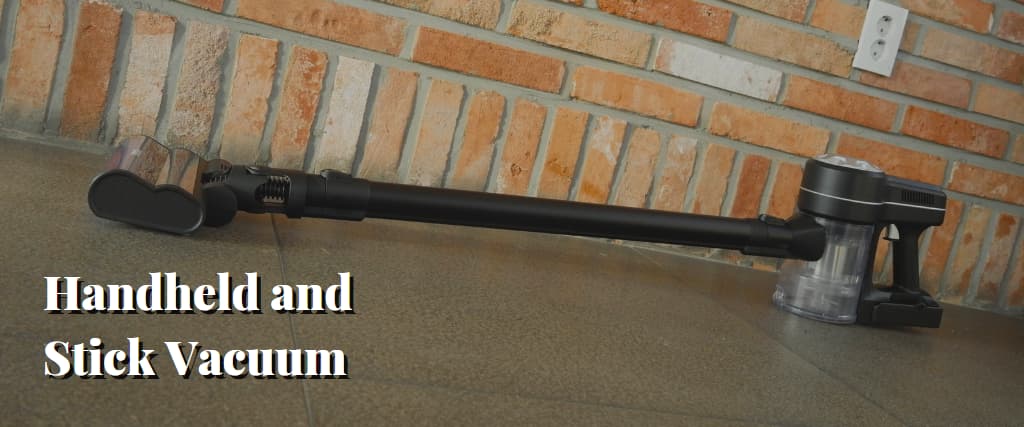 4. Handheld and Stick Vacuum
These are the lightest and most miniature vacuums available in the market. The majority of these vacuums use batteries and are wireless, making them very convenient in cleaning matters.
This vacuum is easy to move around as it is light in weight. It is also easier to clean rooms far apart using this vacuum. Steering this vacuum is also quite simple compared to conventional canister and upright vacuums.
Besides cleaning your mattress, these vacuums can also clean vents, floors, closets, interiors, blinds, and upholstery. The vacuum can clean cobwebs, suck dirt from window sills and panes and also clean spills on your mattress.
These vacuums are the same as an upright vacuum; the only difference is the size, weight and accessories.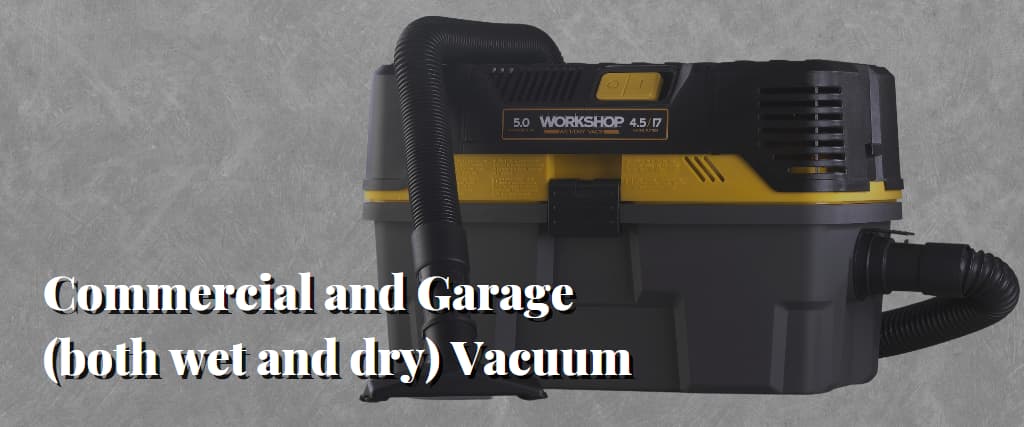 5. Commercial and Garage (both wet and dry) Vacuum
They are most commonly called shop vacs. This vacuum is not as popular as the other cleaners. However, this vacuum has a higher suction power and various accessories to use in cleaning.
You can use these cleaners for residential and commercial purposes. This is the best vacuum when you want to clean professional messes. This is the right vacuum to go for when cleaning a filthy mattress, basements and garages.
However, you will have to think about storing it and other uses apart from mattress cleaning. Garage vacuums are usually stored in workshops, basements, utility rooms, e.t.c.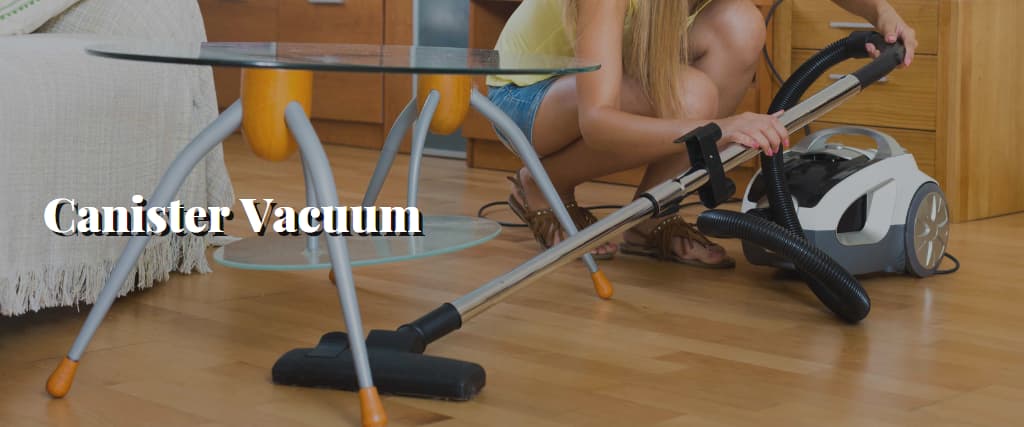 6. Canister Vacuum
The Canister Vacuum is simple to use and is also portable. It can clean various surfaces such as mattresses and hard floors. Compared to other vacuums, the canister vacuum is easier to lift and can be steered easily; hence it's much simpler to access tight areas.
This vacuum comes with its bag and a motor attached to a different unit, straddled on wheels which eases the steering process. The vacuum head is attached to the canister using a pliable tube.
It can remove specks from the mattress' surface using a brush system or a rotating brush. Therefore, this is the best vacuum to use when your pet soils your bed.
The bag on this vacuum is replaceable. However, there are also bagless alternatives available. If you want a vacuum that can reach challenging areas such as the edges of the mattress, this is the perfect vacuum for the job. This vacuum can also clean car seats, floors and carpets.
What to Consider When Shopping For A Vacuum
Various kinds of vacuums are available on the market. It might be easy to lose sight of why you want to purchase a vacuum with this variety.
You have to look at other features before deciding which vacuum to go for. These features are found in most standard vacuums and can be essential long-term.
1. Bag/bag-less
Bagless models are the most popular sort of vacuums. This could be attributed to detaching the container from the vacuum, making waste disposal easy.
You can also opt for the bag model since it helps it hold dust better. The bag also prevents clutter when cleaning the house or your mattress. Bag models are the way to go if you have allergies. An added advantage of using a bagged vacuum is that the bag comes with an inbuilt filter.
2. Vacuum Attachments and Accessories
Contrary to popular belief, vacuum cleaners aren't only cleaning carpets. You have to ensure that your vacuum has the appropriate attachments to clean your carpet, sofa, chairs, drapes, floors, etc. You need to look into accessories and attachments if you want a vacuum that does more than just clean a mattress.
Go for the crevice tool if you want to clean all the corners. When cleaning furniture, upholstery would be fantastic as it will prevent damage. You will clean dust from shelves and tables more effectively with a dusting brush. A turbo cleaner is the best when you want to clean carpets for a long time.
3. Multi-surface Flooring
The multi-surface flooring tool is the best if you want a vacuum for cleaning your mattress and other surfaces such as floors. Based on your vacuuming area, the accessory will let you rotate the brush roll when you want. This will prevent any scratching on soft floor spots when moving from mattress to carpet to floor.
4. Filters and UV Lights
Filters usually help the vacuum keep the dirt collected during cleaning trapped inside. Ensure that you go for a vacuum that does not let dust and dirt escape.
HEPA filters are among the best filters in the market. If you are allergic to dust or hairs, filters are non-negotiable. Go through the reviews online to choose a vacuum with a good filter.
Some vacuums come with reusable filters, while others have to be replaced frequently.
Buy a vacuum with reusable filters as they are more economical. It's important to note that you have to clean these filters regularly for powerful suction.
A vacuum with UV lights is also a plus. The UV lights can clean dimly lit areas or when the power goes off. These types of vacuums are also ideal for individuals with allergies.
Final Verdict and Recommendations
When picking out the perfect mattress cleaner, it's essential to always keep in mind why you want to purchase one.
Your mattress is home to bacteria and dirt. No suction will ever be powerful enough to get rid of it all. This is where HEPA filters and UV lights come in.
The best vacuum to deal with this dirt is the Raycop RS2 Sterilizing HEPA. The House mile UV Handheld Vacuum can also get the job done pretty well if you are on a budget.
Was this article helpful?