Bamboo sheets are breathable compared to cotton, softer than linen, and cheaper than silk. Bamboo sheets work excellently for individuals with allergies, are wrinkle-resistant, and come in various sizes and designs to suit everyone's budget and preferences.
This article highlights 6 top bamboo sheets in Australia to help narrow your search for the best companion for your mattress.
Quick Rundown
Best overall: Ecosa bamboo sheets
Best organic sheets: Ettitute Signature Sateen bamboo sheet set
Most cost-effective: Macoda bamboo linen
Best cotton and bamboo blend: Home Republic 600TC
Ideal bamboo sheets for king-size mattresses: Bas Philips 400TC Cotton and Bamboo bedding
Most luxurious: Lonely 100% Organic Bamboo sheets
Top Bamboo Linen in Australia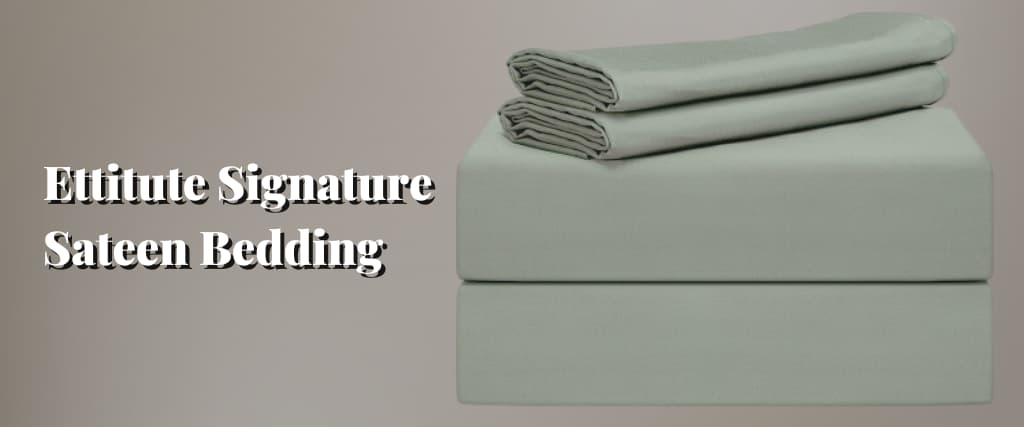 1. Ettitute Signature Sateen Bedding
Rating: 9.8/10
Available sizes: Standard
Available colours: 12
The Set has: pillowcases, one bamboo fitted sheet, and one flat top sheet
Shipping: Free for orders above $100
Return: 30-night sleep trial
Cost: $239
The Ettitude brand stands out due to its dedication to sustainable manufacturing, and its bedding set is ideal for eco-conscious shoppers. The firm's signature bedding meets all industry standards; they're available in various designs and colours, is super soft and breathable, and is compatible with beds 43cm high.
The bed sheets are made using pure bamboo lyocell; each set uses less water than cotton. The manufacturers also list all their data on environmental and traceability impacts on the website. Therefore, with each purchase, you can see how much the bed sheet helps the earth.
Even though their $219 for a single is a bit hefty, they give you the peace of mind that comes with sleeping on eco-friendly and safe bedding.
Advantages
OEKO-TEX certified
Suitable for individuals with sensitive skin and allergies
Disadvantages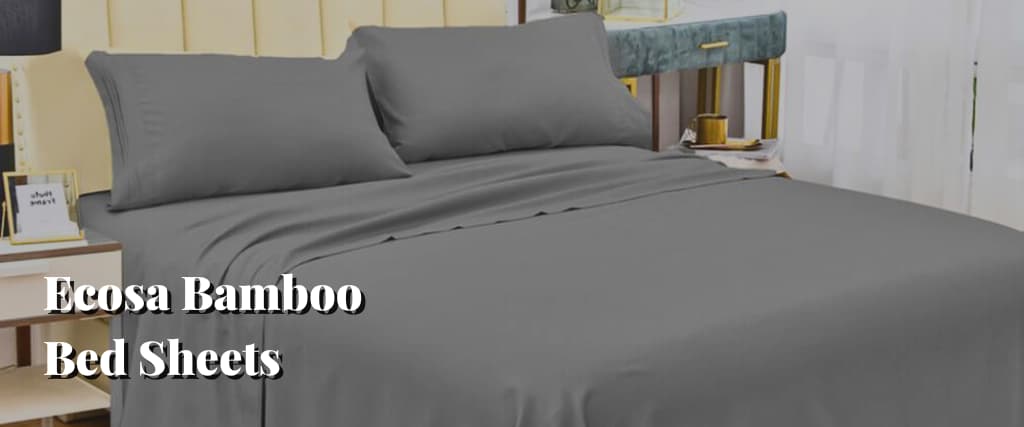 2. Ecosa Bamboo Bed Sheets 
Rating: 10/10
Available colours: 11
Available sizes: Standard
Delivery: Free
Set has: two pillowcases, one flat sheet, and one fitted Sheet
Cost: $135
Warranty: 45 days
These Ecosa bedding are so good that you'll want to stay in bed all day. The bed sheets are made using pure bamboo and are OEKO-Tex 100 certified. The Ecosa bed sheets keep allergens, unpleasant odours, and bacteria away while staying soft and cool.
The bed sheets are breathable making them perfect for hot sleepers. The sheets come in different sizes and are available in eleven colours, with label cues and clips to keep them in place.
The best thing is that these bed sheets are affordable, and you won't have to break the bank. The manufacturers also have bundle offers and generous discounts throughout the year that can get you an excellent deal on bedsheets and the Ecosa mattress.
Advantages
Pre-shrunk sheets
Sateen weave
Disadvantages
Shipping can take up to seven business days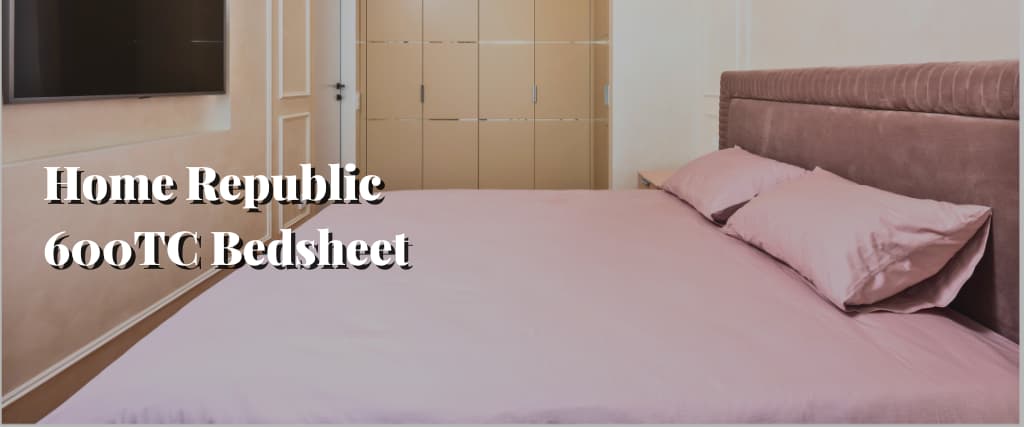 3. Home Republic 600TC Bedsheet
Rating: 9.5/10
Available colours: 11
Available sizes: Super King, Super Queen, and Standard
Delivery: Free for orders above $150
The Set has: Regular pillowcases, flat sheets, and fitted sheet
Cost: $284.99-399.99
Return: Free refunds within 60 days after purchase
Home Republic bed sheets are perfect if you can afford to spend a few extra coins on linen. The sheets are smooth and cool; they're the ideal cotton sateen (40%) blend and bamboo (60%).
Cotton provides breathability, ensuring you sleep cool throughout the night, while bamboo has moisture-wicking and anti-bacterial properties. Home Republic sheets are among the most expensive bamboo linen in the Australian market.
But you can sign up for the firm's loyalty program (which charges a $19.95 membership fee) and get free shipping and excellent discounts.
Advantages
Available in 11 modern designs
600 thread count
Disadvantages
Delivery can take as long as two weeks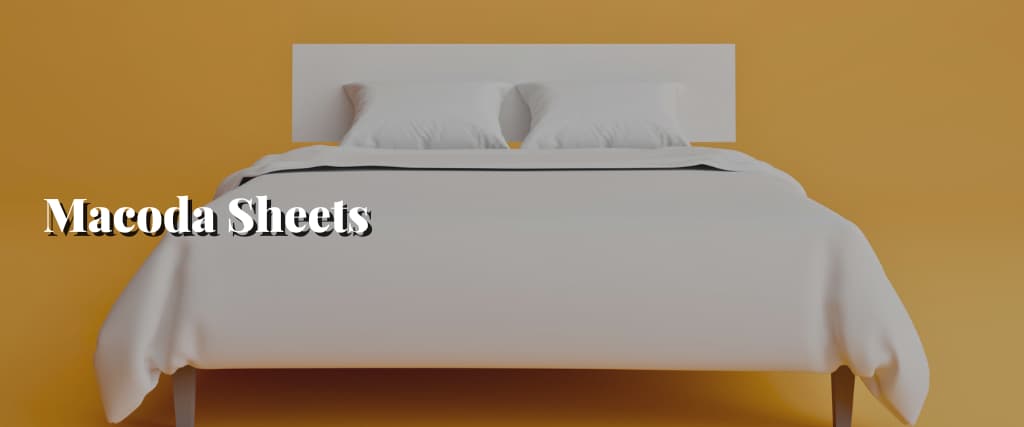 4. Macoda Sheets 
Rating: 9.8/10
Colours: White only
Available sizes: King and Queen
Delivery: Free
The Set has: two pillowcases, one bamboo flat sheet, and one bamboo fitted sheet.
Cost: $190
Trial: 60-night
The Macoda bamboo bed sheets are made using pure organic bamboo and have hypoallergenic and antibacterial properties. The bamboo is also breathable and soft, ensuring a good night's sleep.
The mattress has a refined yet simple design, a 375 TC, and a sateen weave that ensures you sleep dry and cool throughout the night. The sheets also feature valuable labels and click buttons to make bed-making hassle-free.
The sheets come in limited colours and sizes; however, like the firm's best-selling hybrid bed, they offer great value for money. Besides being affordable, they also come with a 60 days trial period, free returns and shipping.
Advantages
Sustainable design
Come with a matching duvet that's sold separately
Disadvantages
Available in one colour only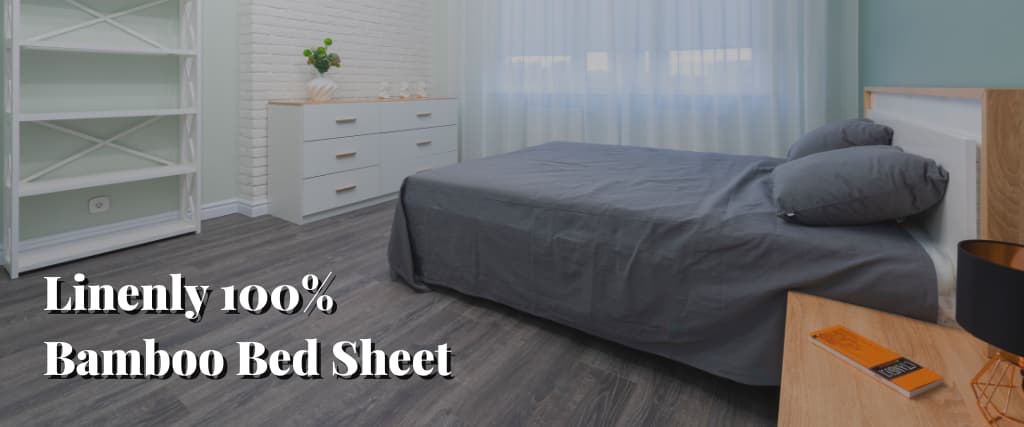 5. Linenly 100% Bamboo Bed Sheet 
Rating: 9/10
Available colours: 9
Available size: Regular
Delivery: Free shipping for orders above $50
The Set has: two pillowcases, one fitted sheet and one flat sheet
Cost: $210
Return: 30 days (on unopened products)
This bed sheet brand provides hotel-like luxury at an affordable cost. Linenly sheets are made from pre-washed natural bamboo and have a rich 400 TC sateen weave that offers a silky feel that suits all sleepers. The sateen weave also enhances bamboo's natural cooling features giving sleepers cool and cozy nights.
Besides being luxurious, the sheets are also environmentally friendly. The sheets are also OEKO-Tex certified, odour-resistant, and hypoallergenic and come packed in a reusable bamboo pack.
The bed sheets are affordable and cost between $180 to $300; the manufacturers also offer discounts throughout the year, bringing the costs down further.
Advantages
It has short and long side labels
Soft and luxurious
Disadvantages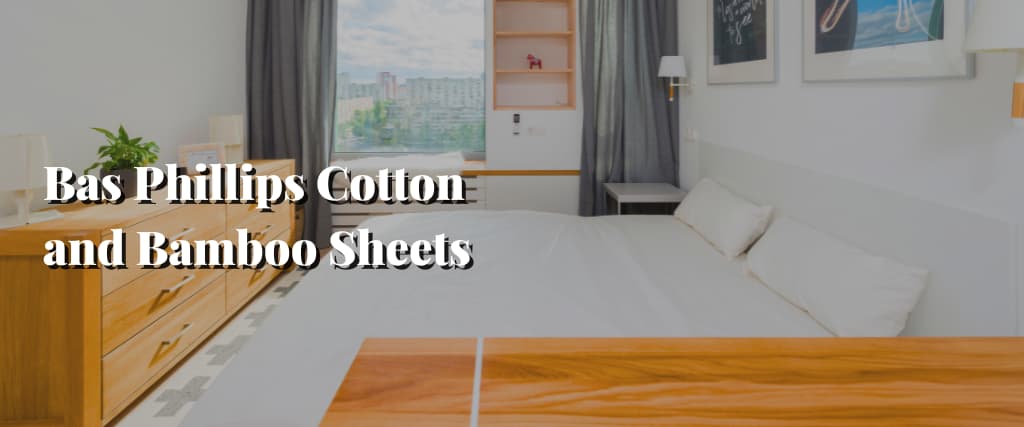 6. Bas Phillips Cotton and Bamboo Sheets 
Rating: 9.4/10
Available colours: 6
Available sizes: Queen, Mega Queen, Mega King, and King
Delivery: Not free
The Set has: two pillowcases, one fitted sheet, and one flat sheet
Cost: $89.00 – $99.00
Return: 30-day refund policy
It can be difficult for people with Queen mattresses to make bamboo sheets for your bed; don't fret, though; Bas Phillips has got you covered.
The Bas Philips brand offers bamboo sheets compatible with Mega king-size, super, and king beds. The bedsheets also fit mattresses that are 50 cm high.
Besides coming in various sizes, the sheets are designed from 40% cotton and 60% bamboo making them naturally breathable, durable, and soft to sleep on. These sheets are a steal at a below $100 price point.
Advantages
Has many happy customers
Available in 6 pastel colours
Disadvantages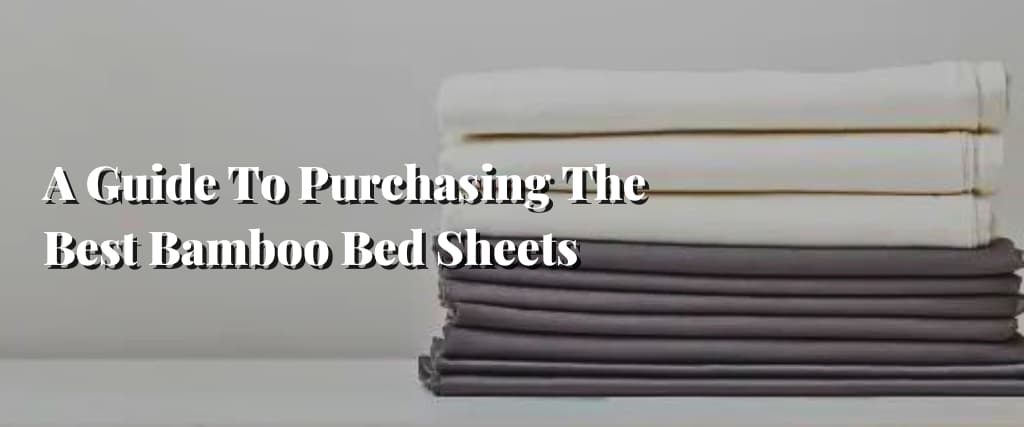 A Guide To Purchasing The Best Bamboo Bed Sheets
Here are some things to keep in mind before buying bamboo bed sheets:
1. Check The Weave And Thread Count
As you look to purchase bamboo sheets, try finding those with sateen or twill weave; the twill weave is standard for many bamboo bed sheets. The sateen weave is luxurious since it makes the bed sheets feel silkier, cooler, and smoother.
The thread count refers to the vertical and horizontal threads woven into a square inch of the fabric. Overall, a higher thread count sheet is more durable and softer.
With bamboo sheets, you should look for linen with a thread count between 250 and 500. Bedsheets with a thread count of more than 400 mean it's a high-quality product.
Bamboo is softer than other fabrics; therefore, a natural bamboo bed sheet with a 400 thread count is the same as a 1000 thread count Egyptian cotton bed sheet.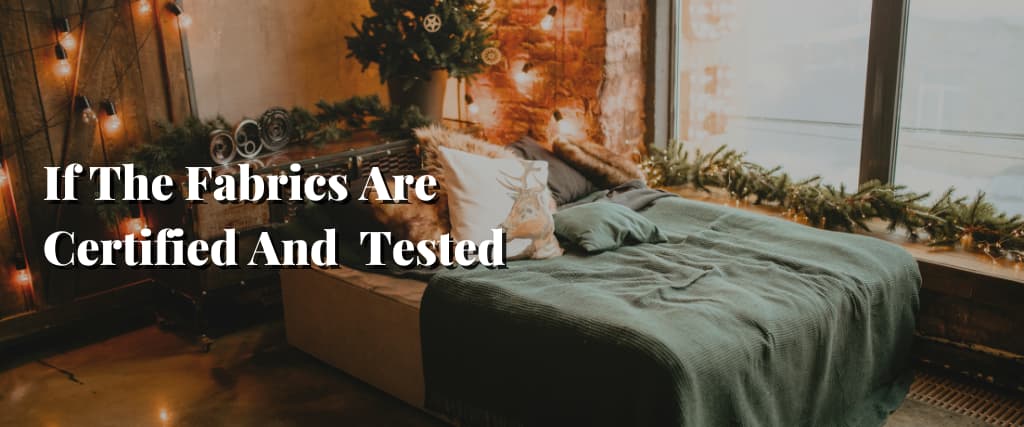 2. If The Fabrics Are Certified And Tested
Buy bedsheets from manufacturers that are OEKO-Tex 100 certified. An OEKO-Tex certification indicates the textiles used in manufacturing are free from harmful substances and toxic elements.
3. Look At Trial Duration And Return Policies
Before purchasing bamboo bed sheets, check the firm's refund policy and see if it comes with a trial period and warranty.
Fortunately, bed sheet manufacturing brands such as Macoda and Ecosa offer a risk-free trial duration, while others, such as Home Republic, provide full refunds within 60 days of purchase. Either option is fine, provided you can return the product if they aren't satisfied.
4. If The Bed Sheets It's Your Mattress
All bamboo bed sheets in Australia come in regular mattress sizes. However, some brands like Bas Philips are made to fit Mega and super king-size beds, while others, such as Macoda, are only available in king and Queen sizes.
If you're searching for a bed sheet for a sofa bed, regular sheets won't fit as their sizes differ from regular mattresses. Nevertheless, some sofa beds can be converted into double beds that fit your bamboo bed sheets.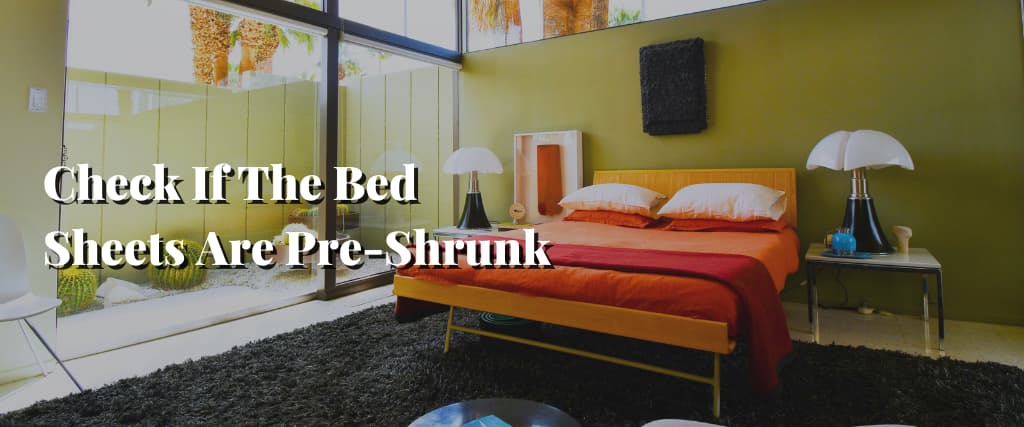 5. Check If The Bed Sheets Are Pre-Shrunk
Before purchasing a bamboo bed sheet set, check whether they're pre-washed or pre-shrunk. Most bed linen may shrink slightly after several washes, regardless of the material. If the bed sheets have been pre-shrunk, you won't have issues fitting them on your bed after washing them.
6. Consider The Cost
Bamboo bed sheets are pricier than those made from other materials; however, they're worth every penny.
The cost of bamboo linen varies depending on the retailers, certifications, fabric, and manufacturing process. Nevertheless, on average, bamboo sheet sets in Australia cost between $180 and $300.
Note that a higher price point doesn't mean you'll get better quality bamboo sheets. Try to find the best bargain; use discount codes, check out package or bundle deals, and wait for end-of-year sales.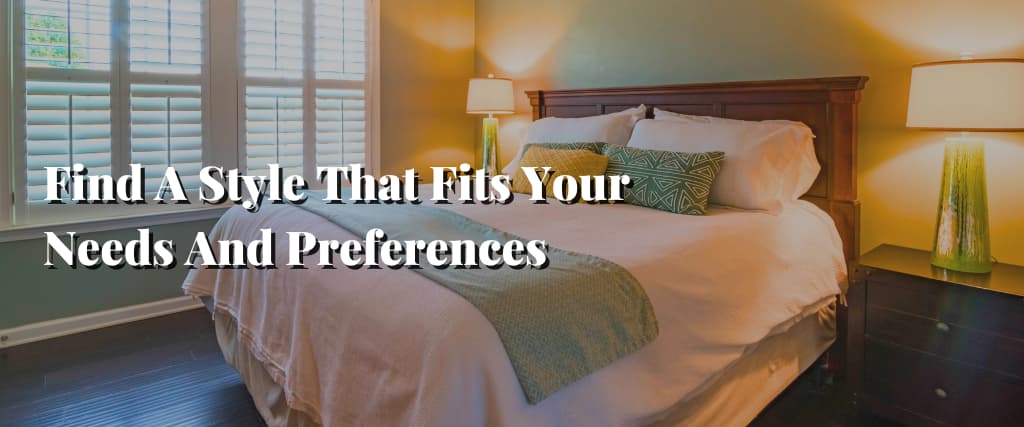 7. Find A Style That Fits Your Needs And Preferences
Fortunately, bamboo bed sheets come in different designs that match most bedroom styles. Therefore, your tastes will be catered to whether you prefer colourful or minimalist bed sheet sets.
Additionally, most manufacturers in Aussie sell bamboo linen as part of a set complete with a duvet cover and pillowcases.
Final Thoughts
Bamboo bed sheets have risen in popularity for a good reason; they're eco-friendly, hypoallergenic, breathable, and soft. Additionally, they offer a luxurious feel similar to sleeping in a five-star hotel. With the options listed above, choosing a bamboo set that suits your needs and preferences won't be difficult.
Frequently Asked Questions
1. What are the characteristics of a good bamboo bed sheet brand?
A good bamboo bed sheet brand offers affordable prices, free returns and shipping, and great discounts and deals throughout the year.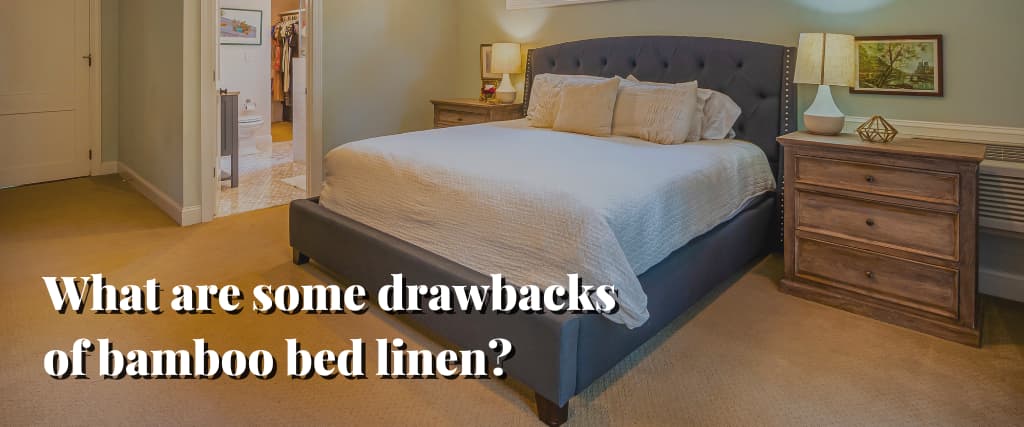 2. What are some drawbacks of bamboo bed linen?
Some disadvantages of using bamboo bed sheets are that they shrink when exposed to heat, are sensitive to sunshine and bleach, are pricier than other fabrics, and maintenance and care can be exhausting. They also have numerous benefits that outweigh the cost and disadvantages.
3. What's the best bamboo bed sheet to purchase in Australia?
The best bamboo bed sheet brand in Australia is Ecosa. Their bamboo bed sheets are affordable, organic, and soft, making it difficult to get out of bed every morning.
Was this article helpful?