Are you finding it hard to sleep, or do you want extra comfort while in bed?
There are many reasons you can't have the best sleep or don't feel comfortable while in bed. The good news, though, is that an adjustable bed can potentially solve your sleep-related issues.
This post will walk you through some of the best adjustable beds in Australia. Heck, we will also include a buying guide to help you to choose the best adjustable beds in Australia.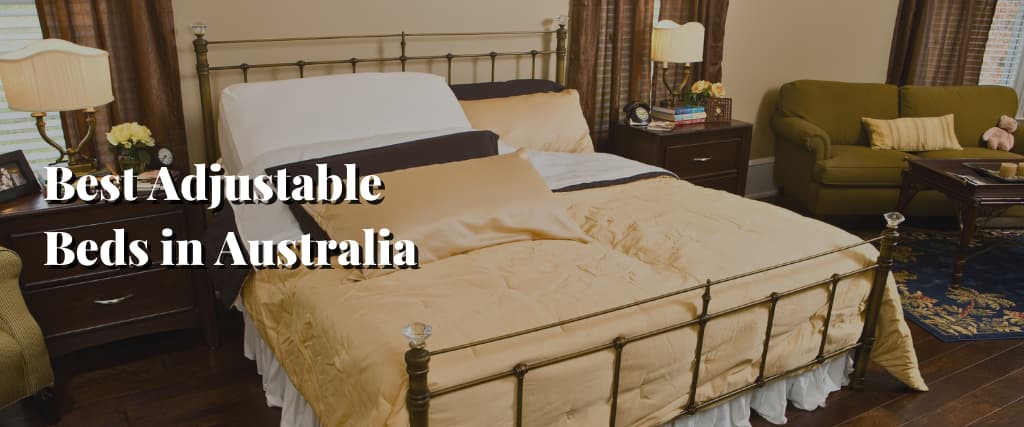 Best Adjustable Beds in Australia
Key Features
The Peacelily bed does not need a foundation or even a frame, and it's very strong;
You can carry out various massage modes for maximum relaxation;
This bed is a perfect choice for couples as it comes in split sizes;
Multiple comfort designs as it comes with adjustable leg and head positions;
This is the best bed for vulnerable allergy people as it's made from natural materials.
The first bed we feature on this list is the Peacelily adjustable bed, which has earned its place for several reasons. First, this bed is built from high-quality and strong materials, making it one of the most durable beds you'll ever purchase.
Secondly, the Peacelily adjustable bed comes with multiple adjustment options and would suit many sleepers. It's also made from natural materials, suitable for every user—both sensitive and non-sensitive users.
Furthermore, this bed offers users nine massage modes and features dual-zone vibrating motors. You can choose whether you need a foot or head massage as you can enjoy multiple intensity levels with the Peacelily adjustable bed. With this feature, even chronic pain victims will find some relaxation on this bed.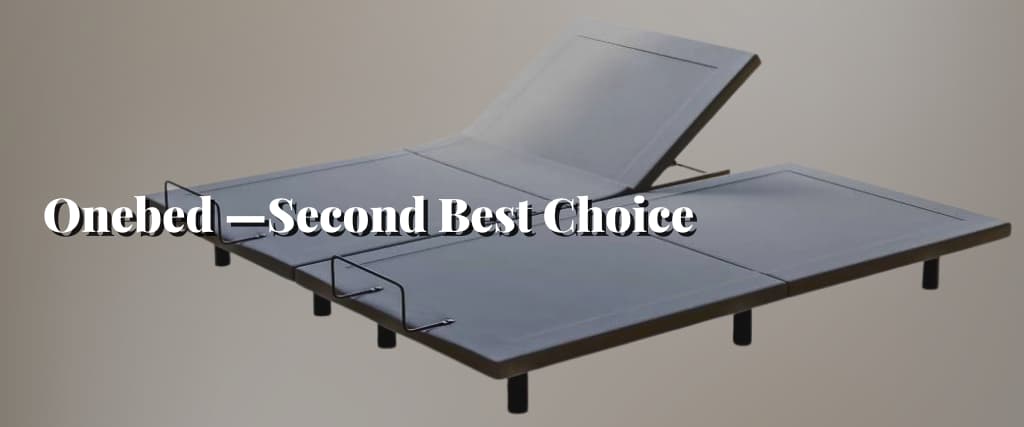 2. Onebed —Second Best Choice
Key Features
You'll get more support as it comes with extra middle legs;
The Onebed features wireless controls;
You can easily change your bed's profile as it features an adjustable leg height;
Onebed offers you better comfort by allowing smooth transitions between various positions;
You'll never stumble on any dangerous things as this bed comes with under-bed lighting.
Onebed is the second on this list, with many excellent features. Even with its price, you'll still get multiple sleeping positions for maximum comfort. In other words, you'll never have to splash the cash to begin sleeping like royalty.
One of the things that have made Onebed stand out is its leg design. Depending on what bed profile you need, you can adjust the frame leg's height. Or you could choose to set your bed much shorter to achieve a simple look. But that's not all, this feature also comes in handy, especially if you want more space under your bed.
This adjustable bed is well-known for its ability to switch positions easily. Furthermore, it transitions smoothly without causing any discomfort to the person on it. And finally, the Onebed motor will never produce disturbing noise as it's too quiet—allowing you to sleep comfortably.

3. Raffia—Suited for Solid Support
Key Features
The Raffia adjustable bed includes a USB charging for convenience;
Reliable support is guaranteed as this bed features flat steel slats;
It features a removable jacquard to keep your mattress in position.
The Raffia is one of the most reliable beds that'll offer maximum support for any mattress you have. You can get the comfort you need with this bed, but that will depend on the type of mattress you use. Buoyancy hybrid mattress blends well with the Raffia adjustable bed, and we'd recommend you try it out.
The Raffia bed also features a removable jacquard cover, which helps with creating better traction between the steel frame and your mattress. This limits the chances of your mattress slipping anytime you're sleeping. Finally, this is the most straightforward bed to clean—you'll not have to use any sophisticated cleaning items or require specialized skills.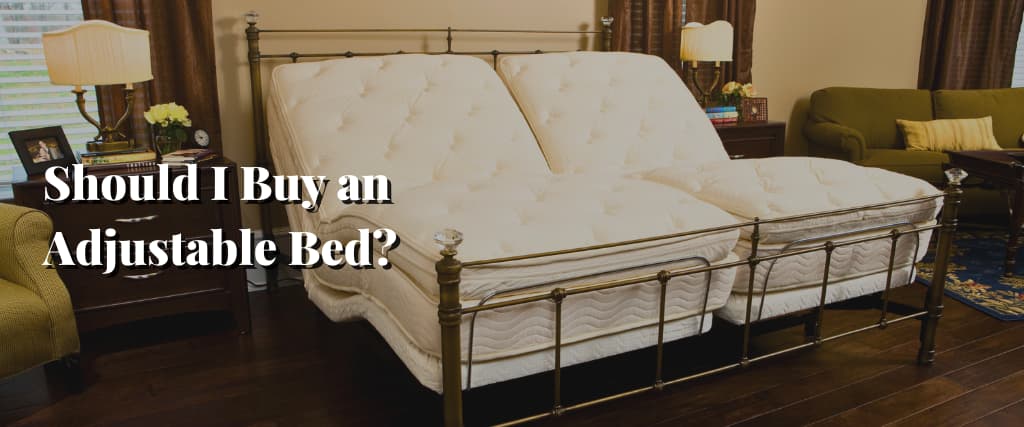 Should I Buy an Adjustable Bed?
You're probably one of the many customers who wonder whether adjustable beds are worth the purchase. And it's something understandable as these beds tend to be a bit costly.
However, all you need to know is what benefits an adjustable bed can offer you. So once you know that, it'll be easier for you to determine whether or not adjustable beds are worth it or not. That said, below are some of the benefits you'd get from an adjustable bed:
Sleep apnea—This is a common health condition in which you stop breathing for a short time and then suddenly wake up at night. The good news, though, is that adjustable beds can offer you an elevated sleeping position to enhance air circulation, limit the pressure coming from the windpipe, and sinuses and reduce sleep apnea symptoms.
Circulation—our blood pressure usually reduces when we take a nap or sleep. This results in pain, leg numbness, or tingling when you wake up because of the decreased circulation. However, you can adjust your bed's footrest to keep your legs elevated and enhance circulation.
Acid reflux—If you usually have issues with certain foods—and would end up causing heartburn, the best thing to do is sleep in an elevated position to limit the symptoms and let you have a peaceful rest at night.
Back pain—About 16 percent of Aussies have back complications that could deprive them of sleep. The good news, though, is that you can reduce or, even better, do away with back pains completely. You can start by adjusting your bed to a zero-gravity angle to minimise stress from your spine entirely. Furthermore, a reclined position will do away with back tensions and ensure maximum relaxation while sleeping.
Swelling—You might have noticed that some people have swollen legs resulting from body fluid retention. Expectant mothers and people with leg injuries also experience this issue. But with an adjustable bed, you're guaranteed better sleep with your legs elevated to reduce the chances of these complications.
The best of all is that the best adjustable beds in Australia will give you the freedom to try out different setups and provide you with multiple lounging choices.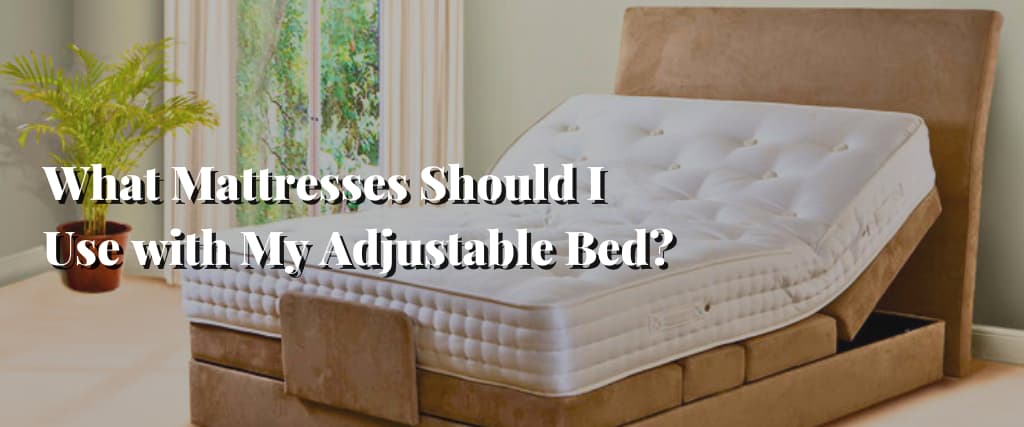 What Mattresses Should I Use with My Adjustable Bed?
Now that you got your adjustable bed, should you use the same old mattress you already have or are there any specific mattresses you should consider?
Maybe you think that you've already made one of the most significant investments, and getting a new mattress will stretch your budget.
However, adjustable beds will better offer their value if you choose the right mattress types. So, what mattress options should you look at for your new adjustable bed?
Memory foam—This mattress is one of the best for your adjustable bed as it can be configured into multiple shapes. Also, it would be a good idea to purchase a higher density memory foam mattress if your old one is of a lower density. This ensures that you don't end up in the market after a few months trying to look for another mattress.
Latex—Latex mattresses are also very flexible and can blend well with adjustable beds. Unlike memory foam mattresses, the latex mattress is a bit rigid, so a very thick density will not suit you.
Hybrid—Hybrid mattresses can blend well with your adjustable bed. However, you'll need to keep tabs on the support core. It's a good sign if your adjustable bed uses individually wrapped coils. However, it won't be the best idea if you have to use offset coils as these are not flexible and will not work with your adjustable bed as the wrapped coils.
Airbed—Even though airbeds can work with adjustable beds, you must ensure that you have an adjustable bed that comes with multiple chambers. This mattress won't be flexible as you expected if you use it on an adjustable bed with just a single chamber. As a result, you may be limited to position adjustments.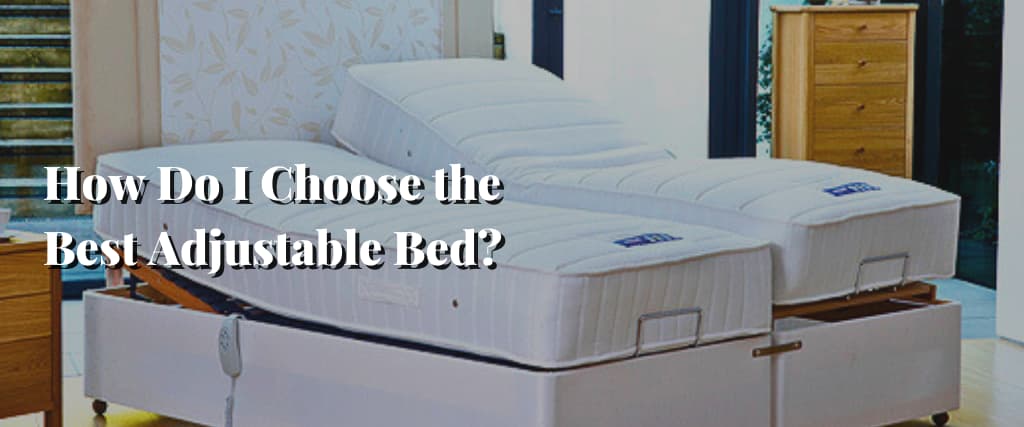 How Do I Choose the Best Adjustable Bed? 
While you'll find many adjustable beds in Australia, it makes sense to sift through them based on various specifications. So what specifications should you look at to ensure that you're getting the best adjustable bed in Australia?
Compatibility
You'll need to ensure that the new adjustable bed you just bought can blend perfectly with your mattress. Our recommendation, though, is to get either the memory, latex, or hybrid mattresses as they're flexible and best for people with back issues.
Size
Depending on your tastes and preferences, you'll have to choose the right sizes, which could range from single to king size. If you're purchasing a bed you'll sleep on with your partner; it would be best to get a split size that will allow both of you to adjust depending on your preferences. 
Controls
There are now more adjustable beds with wireless remote controls, and they are an excellent innovation that we all should appreciate. However, you can opt for the wired remote controls or adjustable beds that feature button controls on their sides if you don't like the wireless remote controls.
Budget
Sure, you'll probably get some adjustable beds going for as low as $500, but the problem with these models is that they are limited in features. Prepare to splash the cash if you're looking for a wide range of features, including flexibility and comfort. If you have a limited budget, reach out to financing companies that will finance your purchase and repay it at a later date.
Noise
You also need to check out the type of motor that comes with your adjustable bed. And as usual, some motors will produce louder sounds than the rest, so you need to make sure that you get one with an acceptable amount of noise.
Weight Capacity
Weight is an essential factor to consider when choosing the best adjustable beds in Australia. Are you going to share the bed with your partner, or you're going to sleep on it alone? If you are sharing the bed, a Queen or King size bed will be ideal.
Warranty and Trial
It's most unlikely that you'll find companies offering a free trial on their beds, but kudos to those that do so. If you get companies that are willing to offer you a trial or warranty period, the better as you'll be able to test your new adjustable bed, return it if it doesn't meet your expectations, and get a full refund.
Available Presets
Although presents aren't a necessity, having them would simplify using your adjustable bed. With just one button, you'll be able to move to your preferred positions.
Frequently Asked Questions about Adjustable Beds?
1. Do Doctors Recommend Adjustable Beds?
Yes, doctors recommend that Edema patients use adjustable beds to ensure that their legs are raised above the heart. Additionally, doctors also recommend that Arthritis patients sleep on adjustable beds to get some relief.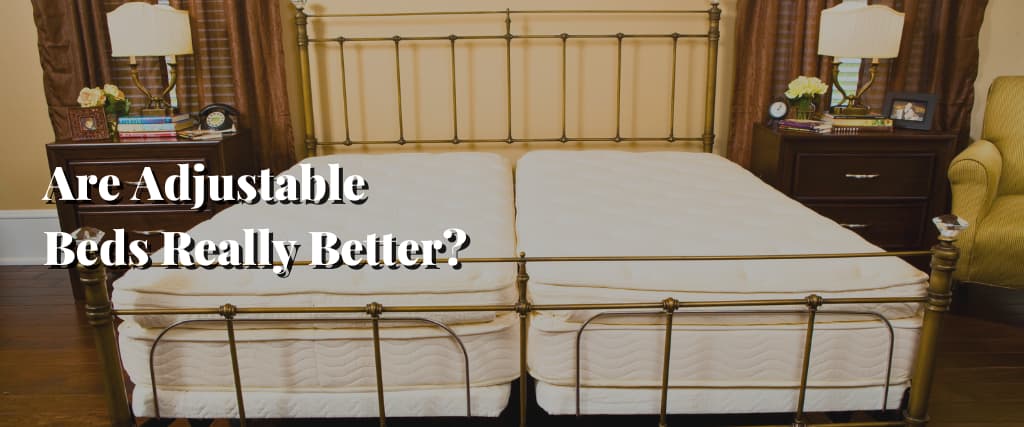 2. Are Adjustable Beds Really Better?
Yes, adjustable beds are better because they offer some relief to people who suffer from various illnesses, such as Edema, Arthritis, back pains, among other health complications. And because adjustable beds let you sleep in an elevated position, it's suitable for people with degenerative spondylolisthesis.
3. What Is The Best Mattress Thickness For An Adjustable Bed?
The best mattress thickness for an adjustable bed should range between eight and twelve inches. You must also ensure that the mattress you get will provide you with the right amount of support and comfort you need.
4. Is Sleeping On An Adjustable Bed Good For You?
Yes, sleeping on an adjustable bed is good for you, especially for people suffering from breathing complications, such as Asthma. Furthermore, sleeping in elevated positions enhances air circulation and reduces obstructions to your nasal passages—preventing undisturbed sleep.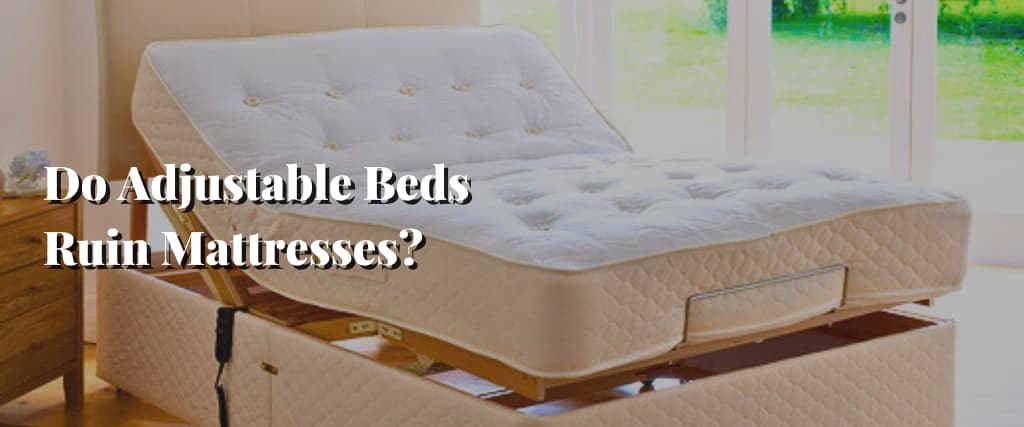 6. Do Adjustable Beds Ruin Mattresses?
No, adjustable beds will not destroy your mattresses unless you use a mattress not compatible with the adjustable bed. However, your mattress may not last longer than expected when using an adjustable bed as the mattress will be subjected to constant pressure on specific parts of your mattress.
Sure, many benefits come with adjustable beds, but choosing from the many available options can be daunting.
However, choosing the best adjustable beds in Australia doesn't have to be challenging. All you need to do is list down your priorities and then narrow them down.
Most importantly, keep tabs on a few essential specifications, such as the warranty period, the presets, and the weight capacity.
Still skeptical of what adjustable bed you should choose?
Peacelily adjustable bed is our favorite. It comes with many features, such as multiple adjustment positions and design, and is easy to use—honestly, a real value for your money.
Was this article helpful?