Camping offers an excellent opportunity to explore the outdoors; nevertheless, to enjoy the whole experience, you must have a good night's sleep.
Selecting the right camping mattress can make a significant difference when camping. Since there are so many camping mattress options, knowing which one best suits your needs can take time and effort.
This article highlights the top six swag mattresses for camping in Australia, from lightweight and compact designs to luxurious options for a more comfortable camping experience to suit all camping enthusiasts.
Top 6 Camping Mattresses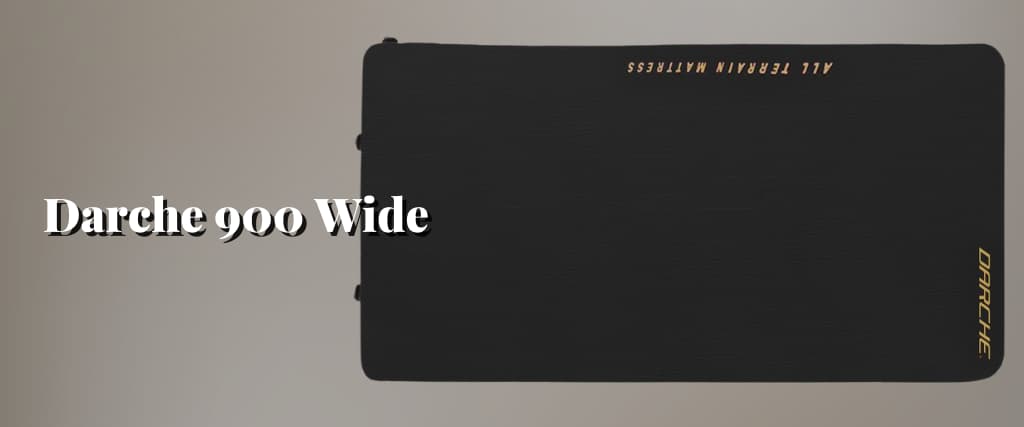 1. Darche 900 Wide
This is the perfect mattress for couples or individuals seeking a comfortable and durable camping bed. The Darche 900 Wide mattress has a unique square shape and is wide, making it perfect for those who move around when they sleep.
The mattress is built with a durable 75D polyester material, which offers excellent durability and comfort. The Darche 900 Wide mattress has a high-density foam that ensures individuals stay warm and comfortable the whole night, regardless of the weather.
The mattress's soft and support foam ensures sleepers have maximum support and all their pressure points are alleviated. Its unique square shape promotes pressure alleviation and excellent spinal and lumbar support.
The single mattress comes in one size, which measures 200 x 90 x10 cm; it's wider than most camping mattresses and offers adequate space for sleepers to move around the whole night.
Both the top and bottom are made with water-resistant fabric. The drawbacks of this mattress are that since it has a length of 1.95 cm, it isn't suitable for tall people and is also challenging to repack after use.
Specifications
Dimensions: 195 cm x 90 cm
Package dimensions: 99 cm x 25 cm x 22.5 cm
Thickness: 10 cm
Type: self-inflator
Filling fabric: high-density antimicrobial foam with open cells
Warranty: 1 year
Weight: 6.2 kg
Pros
Large thickness
1-year warranty
Quick and simple self-inflating
Cons
It isn't suitable for tall individuals
High weight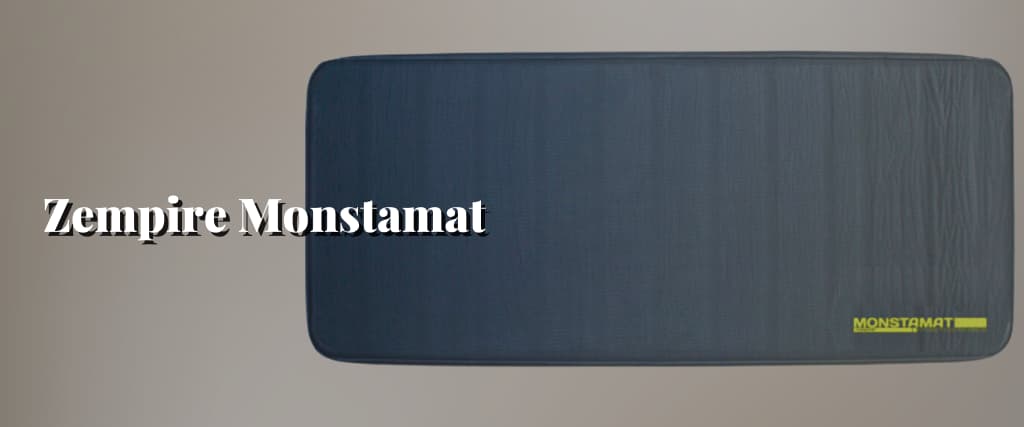 2. Zempire Monstamat
The Zempire Monstamat mattress is the perfect camping mattress for people looking for an excellent self-inflating bed. The mattress is popular globally because it's designed with unique technology to self-inflate in minutes.
The mattress is made of high-quality materials and offers the ultimate comfort while keeping you warm throughout the night. Zempire Monstamat mattresses are designed using a high-quality 30D stretch-knit material, which provides excellent durability and comfort.
Zempire Monstamat also features a high-density foam insulation layer that ensures sleepers stay warm and comfortable throughout the night, regardless of the weather. The mattress is made to offer the ultimate comfort due to its foam layer, and it's contoured to ensure it alleviates pressure and supports your body.
Zempire Monstamat mattresses come in single and double sizes, making them perfect for couples or solo camping. They also have a valve system that makes deflation and inflation easy.
The valve prevents air from leaking, ensuring the mattress stays inflated all night. The single mattress weighs 2.8kg, while the double-sized mattress weighs 4.8 kg meaning it's easy to carry it around when it's not in use.
Despite the fantastic features highlighted, Zempire Monstamat mattresses have some drawbacks. The single-sized mattress needs to be narrower, which is more expensive than other camping mattresses in the market.
Nevertheless, the benefits outweigh the cost as Zempire mattresses are made from high-quality materials and come with a 2-week trial period and a 2-year warranty.
Specifications
R-value: 9.5
Double model dimensions: 201 cm x 132 cm
Single model dimensions: 198 cm x 69 cm
Package dimensions: 70 cm x 20 cm x 20 cm
Thickness: 10 cm
Filling material: antimicrobial open-celled foam with a cross core
Fabric: 30D Super Stretch Ripstop Top | 75D Poly Pongee base
Weight: 3.1 kg
Type: self-inflating
Warranty: 2 years
Pros
Large thickness
Considerable R-value
Lightweight
Fast and simple self-inflating
Two-year warranty
2-week trial duration
Cons
The single model has a narrow width
Costly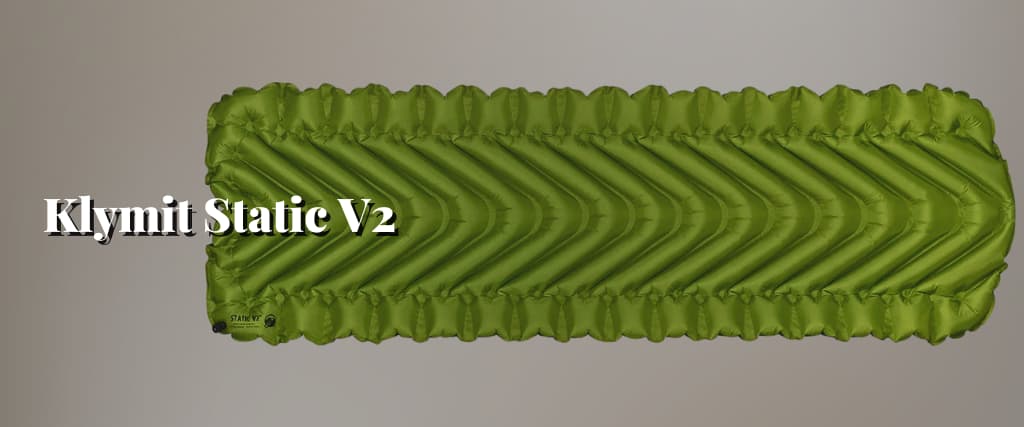 3. Klymit Static V2 
For those seeking a compact yet comfortable sleeping surface for their next camping or hiking trip, the Klymit Static mattress is an ideal choice. Weighing in at only 450 gm, this lightweight mattress offers both convenience and comfort—perfect for any outdoor enthusiast.
The mattress's lightweight and compact design makes it the best choice for outdoor enthusiasts carrying equipment long distances.
The Klymit Static V2 is designed with a durable 75D polyester water-resistant fabric. It has a supportive and soft foam designed to offer sleepers excellent comfort, alleviates pressure areas, and support the body. This makes it an ideal choice for individuals who are usually uncomfortable sleeping on conventional camping mats.
It only comes in one size, single, and measures 72 x 183 x 6.5 cm meaning there's adequate space to move around when sleeping. Inflation and deflation are simple with the Klymit Static V2, which features a valve system.
The mattress is also pretty affordable, and even though it has a valve system, inflation and deflation take longer compared to the brands in this article. Further, the mattress's small R-value indicates you can only use it in moderate temperatures.
Specifications
R-value: 1.3
Thickness: 6 cm
Dimensions: 183 cm x 58 cm
Material: 75D Polyester
Package dimensions: 18 cm x 10 cm x 10 cm
Weight: 450 grams
Type: air mattress
Pros
Affordable price
Lightweight
Durable
Lifetime guarantee on fabric and workmanship
Cons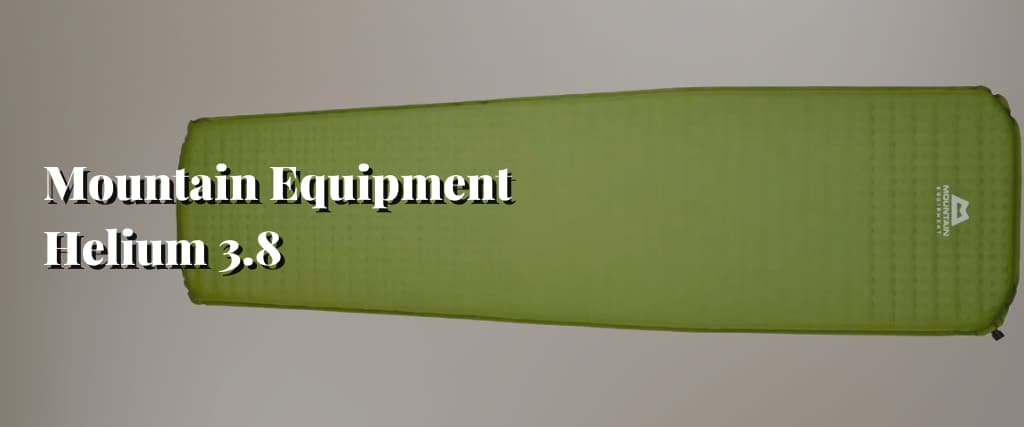 4. Mountain Equipment Helium 3.8 
This mattress suits people looking for a high-performance, lightweight bed with excellent comfort. The Mountain Helium 3.8 is well suited for outdoor activities like camping regardless of the weather, as it's compact and lightweight.
The mattress's best feature is its warm zone design, which provides excellent insulation while minimises heat loss. With its 3.8 cm thickness, the Mountain Equipment helium is self-inflatable and thinner than most lightweight camping mattresses.
Its Warm Zone design uses a synthetic insulation layer and thermal reflective panels that offer excellent insulation from the ground. The design helps keep sleepers warm and cozy throughout the night.
The mattress weighs 430 gm making it easy to transport and pack and it has an ergonomic design. It has a big pillow baffle and a tapered shape that provides excellent support and pressure alleviation.
The mattress is made from sturdy materials designed to withstand the rigours of outdoor activities like camping. Its outer materials are designed from a tough nylon resistant to abrasion, while the interior insulation is made from a premium quality synthetic fabric.
If you aren't satisfied with the product, you can return it within the 100 days trial period. To top it all off, it comes with a three-year guarantee.
Specifications
R-value: 3.6
Thickness: 3.8 cm
Dimensions: 183 cm x 51 cm
Fabric: 75D polyester
Package dimensions: 27cm x 16 cm
Type: self-inflating
Filling fabric: high-density foam
Warranty: three years
Weight: 750 grams
Pros
Lightweight
100 days trial duration
Three-year warranty
Cons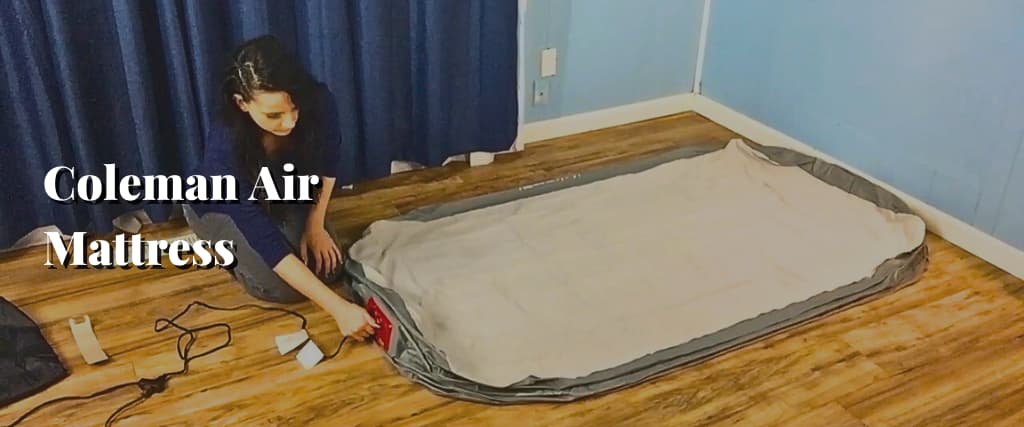 5. Coleman Air Mattress
If you're an adventure-seeker who desires a comfortable resting spot and don't want to empty your wallet, look no further than the Coleman mattress! With its inviting design that rivals traditional mattresses without breaking the bank, you'll get a good night's sleep with peace of mind.
Its foam is soft to ensure that sleepers get a good night's sleep, and its supportive design ensures that it offers excellent support and alleviates pressure. The mattress's material is made from puncture guard fabrics that are softer and more durable than those other mattress brands use in their products.
Setting up the Coleman mattress is relatively easy since it can be inflated with a manual or electric pump. Even though it may seem bulky when inflated, it's easy to roll up.
The mattress's PVC make is abrasion and puncture resistant, and it also has reinforced seams that prevent leaks and guarantee its sturdiness. The Coleman mattress suits various outdoor activities, from camping and backpacking to hiking.
The Coleman mattress comes in one size, queen size, that has double weight meaning sleepers won't notice they're sleeping on the ground. Even though it's considered lightweight, you can't carry it in your backpack because it weighs 5 kg.
Specifications
Dimensions: 198 cm x 152 cm
Package dimensions: 40 cm x 30 cm x 20H cm
Thickness: 38 cm
Type: air mattress
Fabric: Brushed Polyester / Laminated PVC
Warranty: 1 year
Weight: 5 kg
Pros
Extremely thick
Affordable
Great comfort
One-year warranty
Cons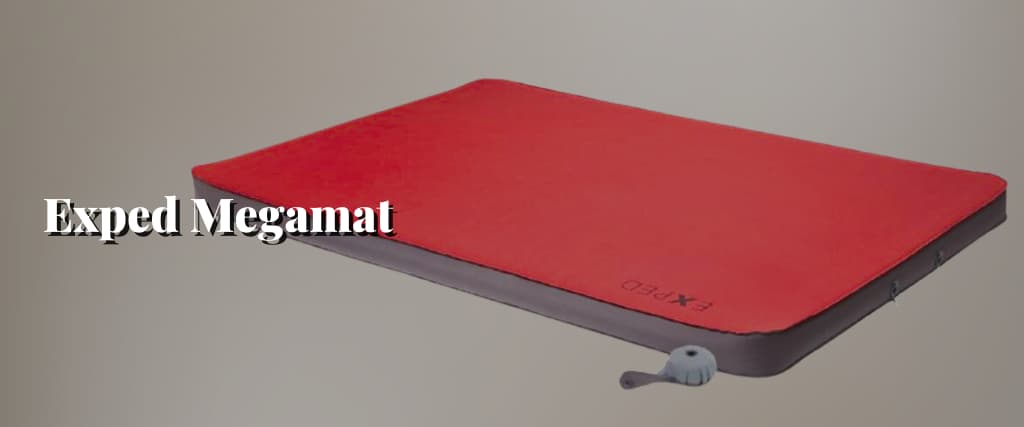 6. Exped Megamat
This camping mattress is made for people who want to enjoy a relaxing and restful sleeping experience when camping. The Exped MegaMat mattress is known for its premium quality and support due to the support that its multiple foam layers offer.
The mattress has a 9.5 R-value making it suitable for camping in cold weather conditions. It also has multiple foam layers that offer a cozy and supportive sleeping surface while insulating against cold and providing additional warmth and comfort.
The Exped mattress has an integrated air pump that can be operated by hand or foot, making it easy to deflate and inflate. The mattress is designed from high-quality fabrics that can withstand outdoor activities' rigours.
Its outer material consists of sturdy polyester, while the foam layers are designed to maintain support and shape even after prolonged use. The mattress is available in various sizes—medium, wide, single, and single wide—making it suitable for families, couples or individuals.
You can also use it in different camping settings, from base camping to backpacking and car camping. The mattress is 10 cm in height and weighs 2.6 kg making it suitable for hiking.
Exped mattresses also come with a repair kit and an original carry bag. Nevertheless, it might not be suitable for people on a budget as it comes with a hefty price tag. That said, the Exped mattress offers excellent value for money based on its quality and range of features.
Specifications
R-value: 8.1
Thickness: 10 cm
Dimensions: 197 cm x 77 cm
Fabric: 50D Tricot Nylon Top | 75D polyester base
Package dimensions: 79 cm x 25 cm x 25 cm
Type: self-inflating, mini pump help included
Filling fabric: antimicrobial foam with open cells
Warranty: five years
Weight: 2.6 kg
Pros
Large thickness
Considerable R-value
Lightweight
Cons
Types of Swag Mattresses
Swag mattresses are essential gear for outdoor enthusiasts who want a good night's sleep during their outdoor adventures.
Swag mattresses are categorised into three main groups; self-inflating, air, and foam mattresses; each type is constructed to suit different camping preferences and needs.
Let's look at each category in detail: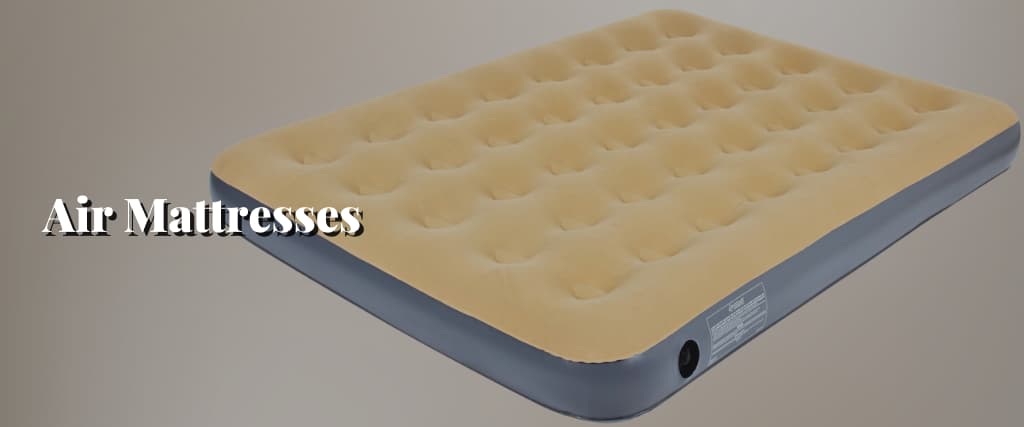 1. Air Mattresses
Also called inflatable mattresses, air beds are designed to be filled with air to offer sleepers a supportive and comfy sleep surface. These mattresses are popular among outdoor enthusiasts because they're lightweight and compact. They also have adjustable firmness options for optimal comfort.
Inflatable mattresses, from king-size to twin, come in various sizes and are available in double and single-height models. You can inflate these mattresses using your mouth or pump, and some brands offer an added level of convenience by integrating in-built pumps.
One of the main advantages of air camping mattresses is their adjustability. Most air mattresses feature adjustable firmness levels, which allows you to customise the level of support and comfort to suit your preferences. This is especially helpful for people sensitive to pressure points or specific sleeping requirements.
Nevertheless, there are disadvantages to using these mattresses, such as they're more vulnerable to punctures than other camping beds, making them unsuitable for campers sleeping on rocky terrains. They're also noisy and shift around, disrupting your sleep.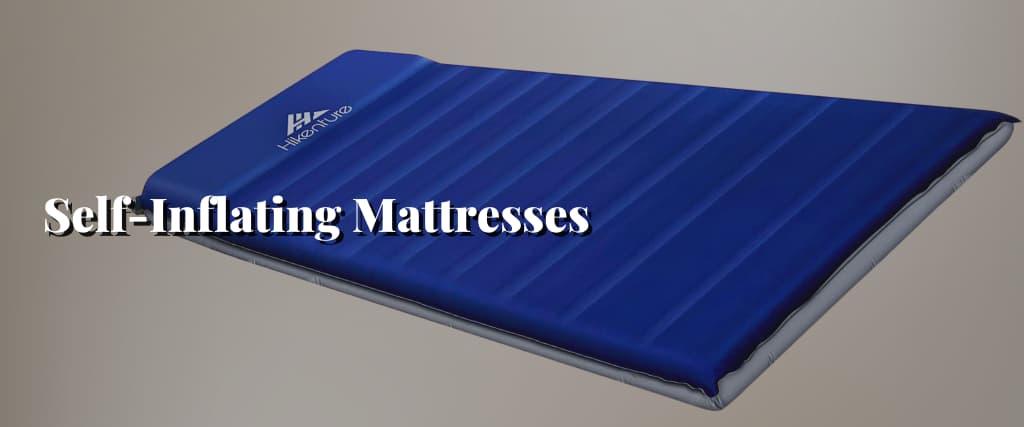 2. Self-Inflating Mattresses
These mattresses are made with a foam insulation layer, and their outer layers have air-filled chambers. Self-inflating beds are unique because they can be inflated without manual inflation or a pump.
Self-inflating mattresses use their foam insulation layer to draw air in once the valve is opened. The valve system allows the mattress to self-inflate and expand to its full size in minutes. Once fully inflated, you can adjust the firmness based on your preference by mouth or using a pump.
The main advantage of these mattresses is their convenience due to their easy inflation and deflation. Further, they offer insulation against the ground; something campers in cooler temperatures will highly appreciate.
These mattresses also provide a comfortable and supportive sleep surface. They're designed with a blend of air-filled chambers and foam insulation that offer support and cushioning to guarantee sleepers a restful night.
The foam and density of self-inflating mattresses usually vary depending on the model; therefore, selecting a mattress that suits your preferences and needs is essential.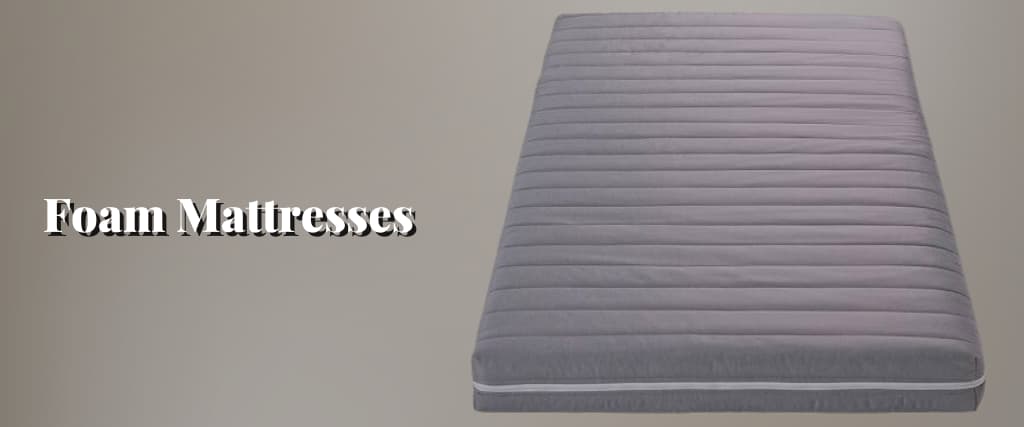 3. Foam Mattresses
Foam mattresses feature a dense foam core and a sturdy outer layer, and they're popular among outdoor fanatics as they're affordable, durable, and have insulation. These mattresses come in different thicknesses and sizes.
They're also available in open and closed-cell models. Closed-cell mattresses are designed with dense foam that doesn't absorb, making them perfect for camping in wet conditions.
In contrast, open-cell mattresses are more comfortable and softer; however, they're susceptible to moisture and are less durable. The main advantage of these mattresses is their insulation against the cold ground, which is essential for campers sleeping in cold weather conditions.
Moreover, foam mattresses are low-maintenance, making them suitable for campers with a limited budget. They're also durable and can last for years with proper maintenance.
Additionally, they don't require deflation or inflation and aren't at risk of punctures. Nevertheless, these mattresses are difficult to pack and bulky thus aren't suitable for hikers or backpackers that need to pack light.
Factors to Consider when Purchasing a Camping Mattress
Selecting the right camping mattress can be the difference between a bad and a good night's sleep when you're camping. Here are the factors you should consider when you're buying a camping mattress:
1. Use
Understanding how you'll be using a camping mattress can help you select a mattress with features that guarantee support and comfort during outdoor adventures. For instance, going hiking or backpacking requires a compact, lightweight mattress that easily fits into your bag.
Inflatable mattresses are the perfect choice in such circumstances as they're designed with lightweight materials like polyester or nylon. On the other hand, if you intend to go to a camping site, you'll prioritise comfort over portability.
In such a case, self-inflating mattresses are more suitable; they'll offer optimal support as they're more cushioned and guarantee you get a good night's rest. If you're camping in cold temperatures, look for a mattress with excellent insulation that minimises heat loss and keeps you warm the entire night.
A camping mattress with ventilation and breathability is ideal when camping in warm weather.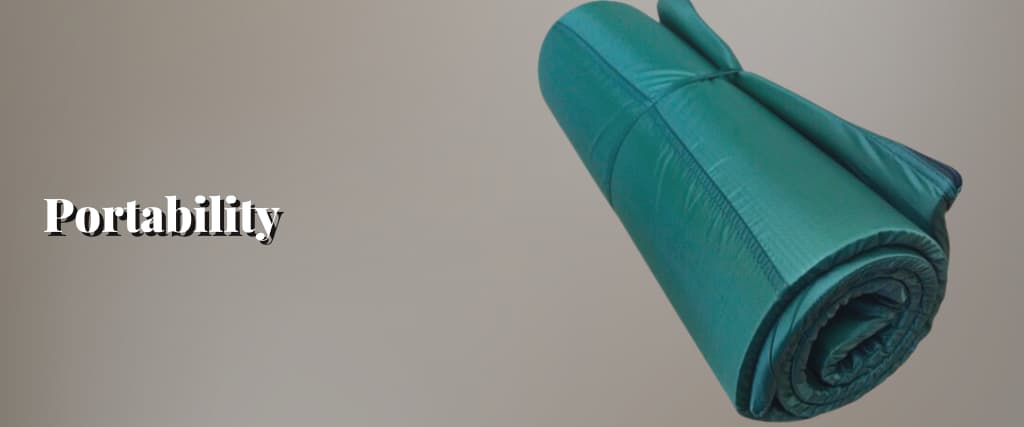 2. Portability
Portability determines how easy it'll be to transport and set up at your campsite. When camping, you may need to move the mattress frequently, especially if you're backpacking or hiking to your campsite.
To make camping a stress-free experience, you'll need an easy-to-transport mattress. Fortunately, portable mattresses are typically lightweight and compact, making it effortless to bring alongside your other necessary equipment, such as a tent, stove or sleeping bag!
It's also easy to set up a portable mattress, which can come in handy when you don't have the time or energy to set it up. Portable mattresses are versatile and can be used for indoor and outdoor activities like camping and sleepovers.
3. Quality
A mattress's quality affects its durability and comfort and can impact your overall camping experience. High-quality camping mattresses are made to offer sleepers unmatched comfort and support, allowing you to get a good night's sleep.
Such mattresses are manufactured with premium quality materials that offer insulation and cushioning to keep you comfy and warm regardless of the weather conditions. Quality mattresses are sturdy and are designed to last even with prolonged use.
These mattresses can withstand wear and tear as they're made with durable materials like polyester and high-quality foam resistant to abrasions and punctures. Poor-quality beds can't provide adequate support, which may affect your physical and mental health, resulting in fatigue and other health issues.
4. Thickness and Warmth
A warm, thick mattress offers better support and cushioning; it alleviates pressure points and ensures you're comfortable throughout the night. These mattresses are also versatile and allow sleepers to sleep in various positions.
Thick mattresses also offer better insulation, thus keeping you warm when it's cold. They're usually made with insulating materials like foam which trap heat to ensure you're warm. A thick mattress is also more durable than a thin mattress and is resistant to wear and tear.
This is especially important for people who wish to use the camping mattress frequently.
5. Packaging and Mattress Dimensions
If you're looking for a mattress to take camping, it's imperative that its packaging is compact and lightweight. Carrying an awkwardly sized package with the rest of your gear can be frustrating at best – but thankfully, there are mattresses designed especially for portability that make your life on the go significantly easier.
If you have limited space, a smaller mattress is easier to store. The mattress and packaging dimensions should also be compatible with the tent. If it's too large or small, it can affect your comfort while sleeping.
6. Warranty
A warranty offers protection against malfunctions or defects that occur with the bed. A warranty gives you peace of mind as you're protected if the mattress has any manufacturing defects. Manufacturers who offer warranties are confident in the product's quality; thus, a warranty can indicate that the mattress is high quality.
A guarantee can save you cash in the long run as any defects during the warranty period can be repaired, and you won't have to purchase a new mattress. Warranties vary depending on the manufacturer; therefore, opt for more extended warranties as they offer longer protection.
7. Hydro Isolation
Also called waterproofing, hydro-isolation ensures your mattress is protected from moisture and water damage. Hydro isolation ensures your mattress remains in good condition longer, as water can make a mattress deteriorate faster.
Sleeping on a wet mattress can affect your comfort and overall sleep quality. Wet mattresses also breed mould and mildew that can harm your health. Water-resistant mattresses are versatile and can be used in various weather conditions.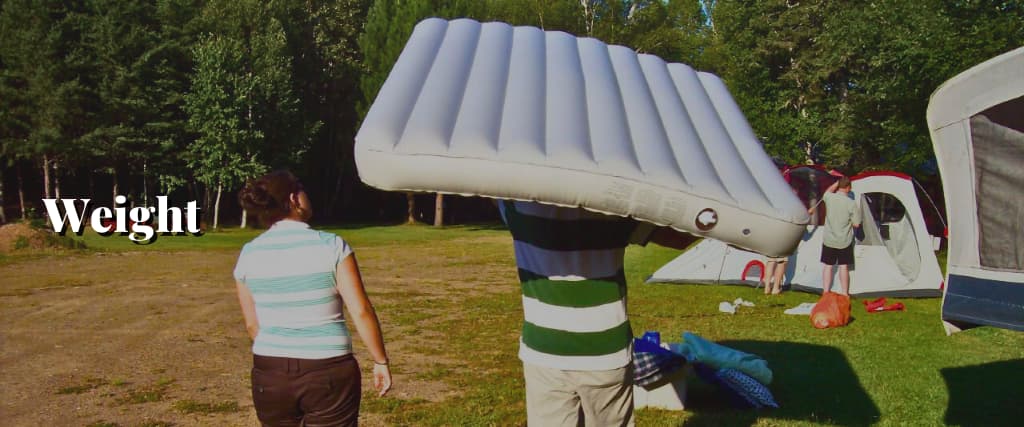 8. Weight
Weight affects a mattress's ease of use and portability; lighter mattresses are easier to carry. Therefore, if hiking or backpacking, opt for lighter mattresses as they're easier to transport.
Lighter mattresses are also more convenient to set up. Your mattress's weight should be compatible with your camping equipment and meet the camping site's weight restrictions. On the other hand, heavy mattresses are more comfortable as they offer more support.
Bottom Line
When selecting a camping mattress, consider your needs and preferences based on the kind of camping you'll be doing. High-quality mattresses can make a big difference in your overall camping experience.
Investing in a well-designed, comfortable, durable mattress guarantees you'll get a good night's sleep when camping. If you plan to buy a camping mattress, consider all the factors highlighted in this article; doing so will help you choose a mattress suited to your needs and preferences, enhancing your overall camping experience.
Was this article helpful?