People have different sleeping patterns, so sharing a bed with other people can often result in sleepless nights.
Sleep Number beds make it possible for people with different sleeping patterns to enjoy their bed time. With these beds, every person can choose their precise adjustments and plushness.
The whole idea behind the Sleep Number beds is to make it convenient to share a bed with someone; even those with awkward sleeping patterns.
However, there's only one challenge that might dash your dreams of getting this bed—it's high price. So how do you find a perfect sleep setup when money makes it impossible?
There are more affordable alternatives to the Sleep Number beds. This guide will walk you through some of the 7 best Sleep Number bed alternatives.
1. Leggett and Platt
This Split King Pure Natural Latex Mattress Set is available in one size. All the mattresses have natural latex making them more comfortable than foam mattresses, and come in different firmness levels; firm, medium, soft, and plush.
The reason people love latex mattresses is that the latex is natural and more comfortable than regular mattresses. That gives the mattresses two significant advantages:
It offers pain relief due to its comfy and buoyant build
Hypoallergenic and low maintenance as latex is a natural antimicrobial
Leggett and Platt mattresses are made in a manner that enhances responsiveness and breathability. The thickness of the two mattresses is 10.5″ and has uncountable holes to ensure the occupants breathe even when they're deep asleep. The latex mattress is also built to last.
The bed also boasts an adjustable frame; thus, you can customize it to take up less room or spread it out further if space isn't an issue. You've got access to many other cool features, such as an alarm system. If you're not interested in using the alarm feature, you need to deactivate it, and you'll enjoy your sleep uninterrupted.
Other notable features include customizable buttons, a tilt, and foot balance. The most convenient feature is the frame massage feature that I can't just have enough of.
Leggett & Platt 3.0 supports up to 1700 pounds with adjustable legs ranging from six to ten inches. You can also connect the bed to Bluetooth, allowing you to use a remote control to the bed from whichever side.
You get up to 8 USB ports to charge your devices, so you don't have to leave your bed. Another cool feature is the backlight and under-bed lighting, which provides a relaxing ambience that soothes you to sleep.
Lastly, it offers you a 25-years return guarantee should anything go wrong with the mattress.
2. Sven and Son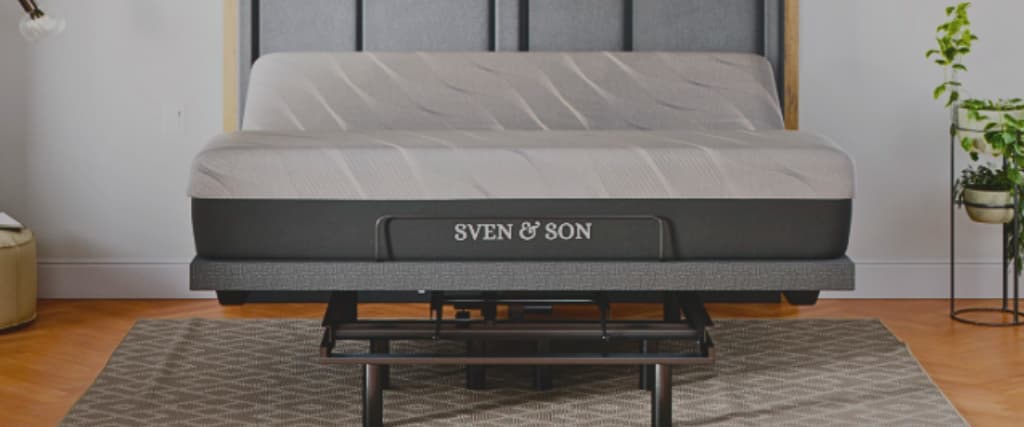 Like Leggett and Platt, the Sven & Son Hybrid has remote control functionality. Depending on your individual preferences, you can choose a 12-inch or 14-inch mattress, both of which offer unmatched comfort.
The Sven & Son Cool Gel Memory bed Mattress is a split size adjustable bed that allows users to customize their most comfortable sleep settings. The bed is stable enough, so you don't have to worry about your precious bed becoming loose or shaky over time.
Besides the incredible bed frame, they also come with two-hybrid mattresses with several features, making them a winner amongst many rivals.
First, they have a cooling gel that ensures you're constantly comfortable regardless of the time or season. The other feature is the high-density mattress containing encased coils to offer superior support. The two layers of airflow gel and gel-infused foams, slip-resistant base, organic charcoal and cotton over, and the coils also make the mattresses outstanding.
You can do a lot with the Bluetooth functionality of the bed, including activating anti-snore, the lumbar up feature, backlighting, and setting the memory position. Furthermore, three modes make it possible for you to get a body, head, or even foot massage. In addition, the adjustable base has a separate head recline and tilt plus an independent foot incline. Because of the headboard hugging feature, the bed will also use less space.
Sven Sons & Hybrid bed has USB ports on both sides of the bed for you to charge your devices at your convenience. The bed is CertiPur-US certified, making it one of the best eco-friendly beds on this list. The CertiPur-US certification means it has met stringent eco-friendly conditions, including zero tolerance to mercury and lead, total avoidance of phthalates, heavy metals, flame retardants, and ozone depleters. Simply put, the bed aims to give you and your partner quality and uninterrupted sleep with minimal environmental pollution.
3. Blissful Nights Bed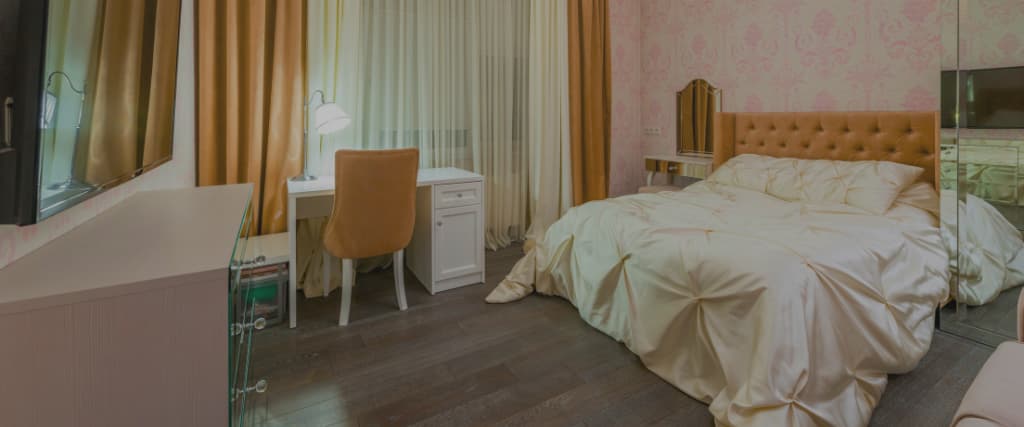 Blissful Nights Adjustable Bed seems to make a bold statement; quality and blissful nights don't have to come at a hefty price. The beds come in different sizes ranging from Split King, California King, King, or Queen.
The advantage of the Split King size bed is that it provides you with many options to play around with and fine-tune it to your liking. The bed has a bed frame that can be controlled by remote control. The two mattresses for his and hers are so comfy that you'll turn your bed into a haven of, as the name suggests, blissful nights.
The bed frame is spacious and provides multiple customized adjustments. Its base allows you to adjust the bottom and top using a remote control. You can choose to sleep with your head up while your partner sleeps facing the opposite direction. The possibilities are endless as you can lounge, eat or work from this bed while enjoying maximum comfort and convenience.
For the medium size option, the plush foam mattress also takes the shape of a split king mattress. You're sure to get maximum relaxation and comfort courtesy of the copper-infused memory foam.
The Bliss Night mattress has several layers, including copper and gel-infused memory foam, support foam, channel support foam, and patented edge wedge. The mattress is covered in a large and beautiful zipper cover and has air channels that regulate the temperatures to reduce the chances of overheating.
The bed supports 1500 pounds and has a 35-foot incline while the head incline goes up to 65 degrees. You've got the option of exchanging the mattress for another size if the medium one seems not to work for you (which is highly unlikely).
4. Ananda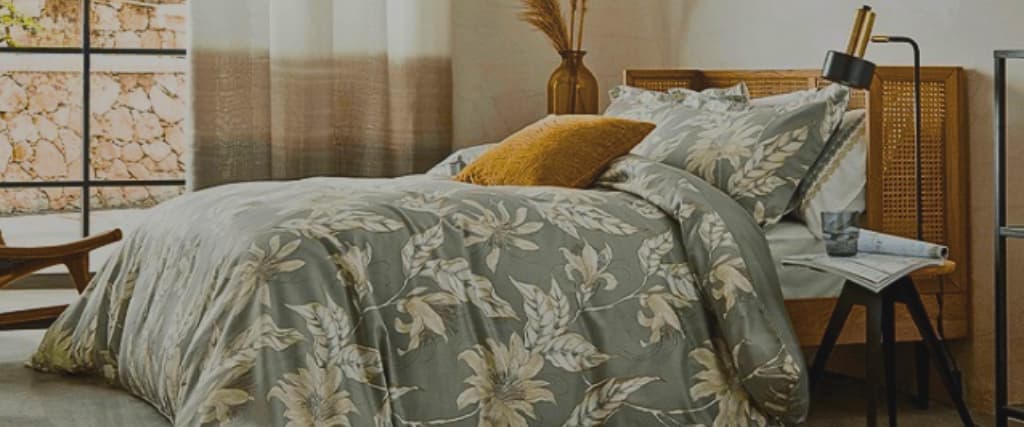 Ananda is a product of Blissful Nights, a company specializing in producing high-quality beds, mattresses, and other complementary items. The bed has a premium adjustable frame that makes it easy to customize depending on your needs and preferences.
Unlike the three options we've looked at so far, this doesn't comprise numerous features, which perhaps qualifies its relatively low price.
First, you get the split king 12'' mattress. However, although with limited features, the bed doesn't compromise the quality of the few available specs.
The split king frame allows both occupants to adjust their mattresses from their respective ends. That means you can customize your foot incline and head tilt without affecting the level of comfort on your partner's side. If you like, you can adjust the height to be anywhere between six and 12 inches, depending on whether you want it high or low.
There are numerous USB ports on the head-side easily accessible by both occupants so that you get to use devices without leaving the bed. You can use a smartphone to adjust things such as backlighting. The Bluetooth feature activates and deactivates features such as zero gravity, anti-snore, or flat, amongst other cool settings.
The pearl memory bed and cooling gel provide the ultimate comfort you can ever look for in a bed. Thanks to the four ultra support layers, you're guaranteed unmatched comfort, cooling effect, and air channelling. The temperatures can be set at neutral or adjusted depending on the day's weather conditions. For quick and efficient cleaning, you only need to remove the cover.
If you love massages, you're going to get plenty of that with Ananda. You've got four months to try out the bed, and in case you don't like it, you can return it and have your money back.
Ananda Cool is also certified by CertiPlus-US due to the company's deliberate efforts to meet all the eco-friendly standards by CertiPlus-US.
5. Kyvno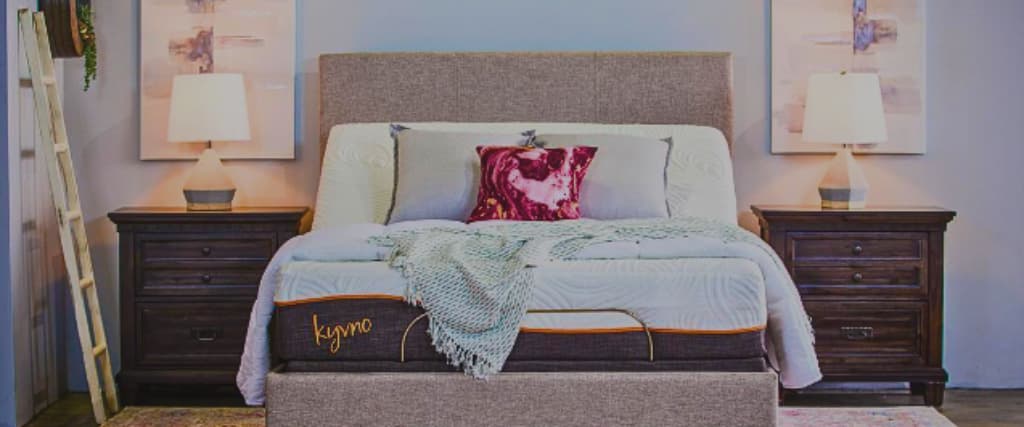 Kyvon is a premium quality bed comprising an adjustable bed frame and a memory bed mattress. The remarkable feature of the bed is a ticket to quality nights free of discomforts and weariness that come with using smaller and low-quality beds.
Your choice will be determined by a set of factors, including the size of your room, budget, and the features you want the bed to possess. You can pick from the various size options: queen, king, split king, or full. The extra-lux foam mattresses come with cooling to maintain the temperatures throughout.
The premium 12-inch mattress relieves pressure by evenly distributing the weight on both sides. Additionally, the removable bed covers give one an easier time during cleaning. The mattress bottom has a non-slip base to prevent the random slipping of mattresses. Removable covers make cleaning easy, and the gel increases airflow for added warmth.
The base of the mattress has a gravity deactivation button that ensures the optimal flow of oxygen to get a feel of the light flow effect. The base is also adjustable to provide extra support to the spinal cord, thus helping to reduce backaches and pains.
Each bed occupant gets a separate remote control for the head, foot, lounge, or flat modes. You've got four months to return the bed if it doesn't fulfil your expectations. The shape and design of the mattress are such that it can provide maximum air circulation. Also, there's minimal motion transfer so that one party isn't distracted by the other partner's unique sleeping patterns and movements.
Kyvon 12-inch Gel-Cooling is also certified by CertiPlus-US because of its eco-friendly material. The only thing you'll miss here is the massage feature.
6. Classic Brands Cool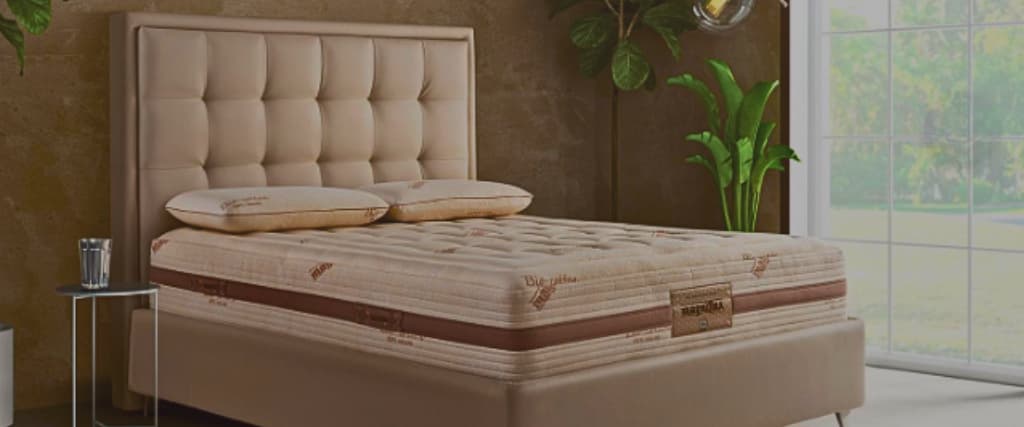 The Classic Mattress with Adjustable Base brings the best of what technology offers. The hybrid mattresses consisting of innerspring and foam provide a good taste of both worlds. The smallest size of the bed is xl, while the biggest is split king.
The bed has a unique pillow top and wrapped coils inside multiple layers of foam. Unlike the traditional mattress, Classic Brands Cool hybrid mattress is high enough to cater to the needs of tall people.
The base offers whisper-quiet massages both at the foot and head incline. You can easily switch these on using the wireless remote control with the bed. The mattress' permanent cover might give you some trouble during cleaning, so it proves pretty challenging during washing.
The bed has two bases (twin xl) instead of one. The implication here is that you'll have to put the two bases side by side. You can also adjust the height to the level that provides comfort.
7. LINENSPA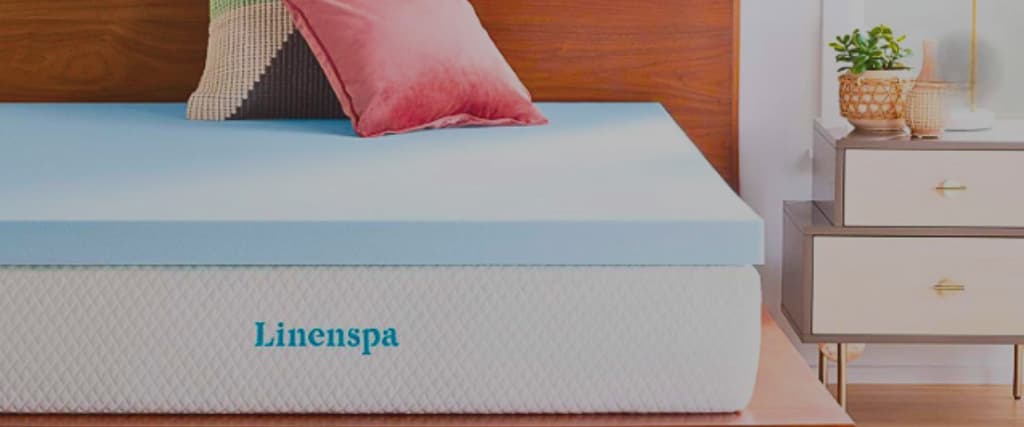 LINENSPA Adjustable Bed Base with Memory Foam and Innerspring Hybrid-Mattress is a low price comfort bed that comes in different sizes. You can choose your size ranging from twin xl to split king. LINENSPA Adjustable is an excellent option if you're on a tight budget but still want a bed that will enhance the quality of your bedtime.
Although it does not pack many settings and features, the bed has just enough of what you need to look forward to your sleep time. It adequately covers the needs of people with pregnancy discomforts, partners with different sleeping needs, or snoring.
The split king option gives you more to choose from. For instance, you can adjust the head inclination of the bed anywhere between zero to fifty-eight degrees while the foot incline starts at zero to forty degrees.
LINENSPA Adjustable comes with a wired remote so that you can adjust it according to your preferences. The mattresses are made from innerspring and memory foam to provide extra support and have a non-slip base, so they don't move around the frame.
The thick memory foam layer makes a perfect cushy base, while the tempered steel coils thick layer provides an even distribution of weight.
Factors to Consider When Purchasing a Mattress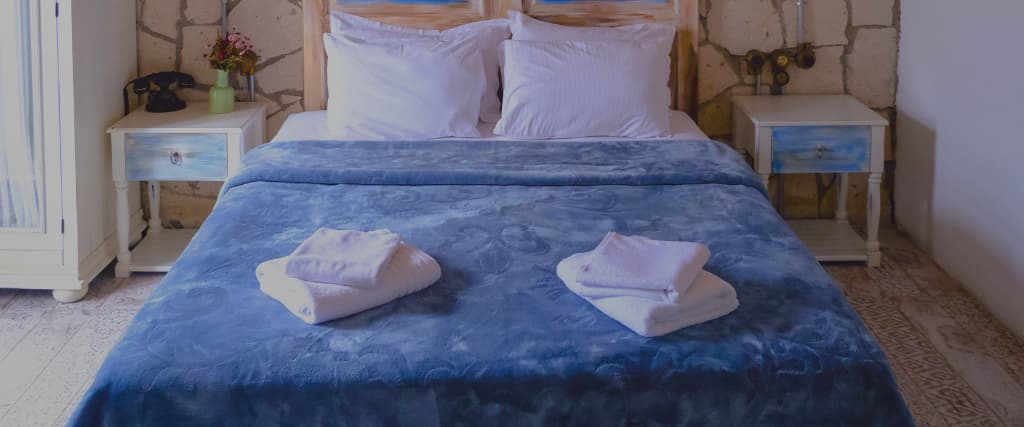 Here are the most important features to pay close attention to when choosing a combo set:
Mattresses
Do you want a soft, firm, or hybrid mattress? If you have different mattress needs from your partner, you could first buy the adjustable bed independently. You can then look around for mattress options that allow each of you to have what they want.
Adjustable Frame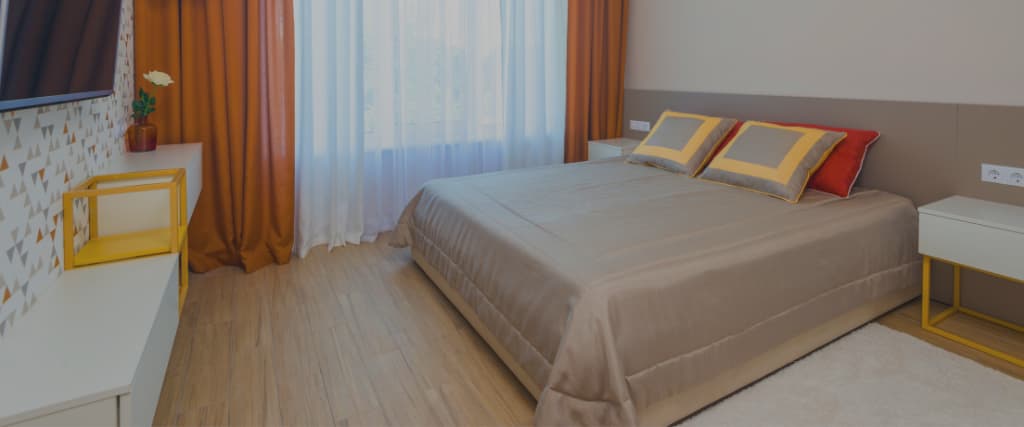 There are adjustable frames with basic features, while others are more sophisticated with multiple settings. The more adjustable a frame is, the higher the price. For instance, a fancy frame with massage capability and zero gravity settings will force you to pay more.
Remote Control
What's your preference when it comes to remote control for your bed? Do you like the wired, wireless, or one that's operated via the phone?
The shortcoming with wired remotes is that you'll only have them on a single side of the bed. That places only one occupant in charge, which tends to be annoying at times.
FAQs
Is The Box Spring Option Necessary For These Mattresses?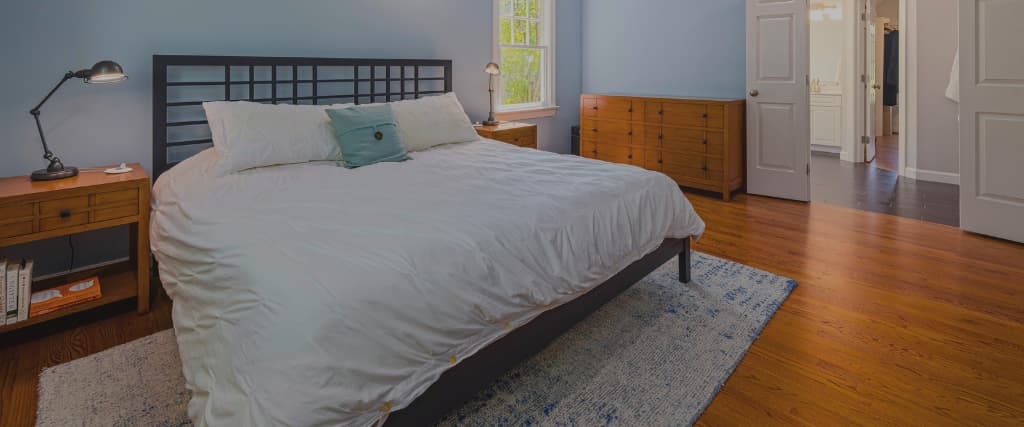 There's no need as these beds can't accommodate them. All you need is a base that comes with an adjustable frame.
Are There Settings To Change The Mattress Firmness?
No, for adjustable firmness, you'll need to look for special retailers with a much higher budget. However, The Sven & Son Hybrid option has a unique lumbar bar that mimics the effect of firmness.
Last Words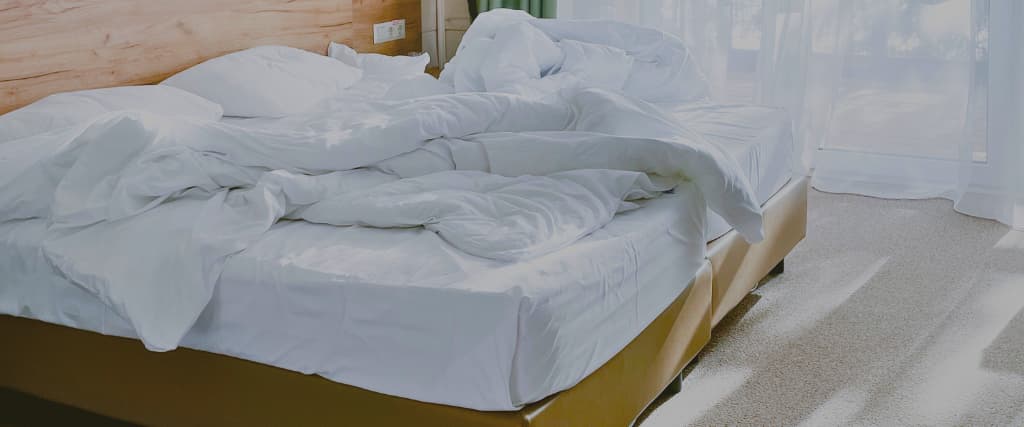 With so many options to choose from, it all comes down to personal preference. Although the Leggett & Platt bed provides the ultimate comfort, it costs significantly more than its competitors. But if that fits the bill for you, you could as well go for it.
The good news is, regardless of the option you choose from this list, you'll end up getting a close-to-sleep number bed experience. So ahead and take your pick.
Was this article helpful?