Back discomfort is one of Australia's most common health issues. And this is why you have asked this question—"what is the best mattress for back pain?"
With experts confirming that quality sleep comes with a range of benefits—from your health to social life—you need an excellent mattress for quality sleep.
In this post, we'll walk you through the 8 best mattresses for back pain in Australia based on their performance level—comfort and support.
How Common Is Back Pain?
According to the Australian Bureau of Statistics, a National Health Survey revealed that 16.4% of Aussies (roughly 4 million people) complained of back problems between 2017 and 2018. Furthermore, back discomfort is one of the primary causes of missed workdays—costing the economy a lot of money.
Back pain is generally the result of a combination of circumstances—age, physical activity, strength, flexibility, health issues, occupation, daily life activities, kind of pillow and the type of mattress you use. Additionally, backache can be caused by an injury, such as one sustained in sports or the workplace.
Pain in the 'lower back' is a common complaint, and it can irritate the nerves that go down the legs (known as sciatica)—leading to sciatica pain. In severe incidence, sciatica can lead to muscle weakness and loss of bowel and bladder function.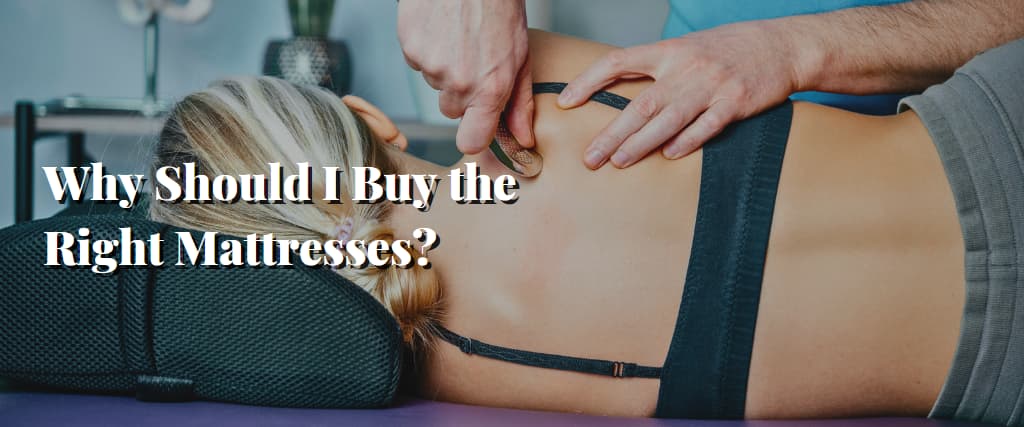 Why Should I Buy the Right Mattresses?
Studies have proven that having the right mattress can help with back pain. Medical specialists generally treat back pain issues—with chiropractic, physiotherapy, and pain medication, all options for treatment. Furthermore, some people find stretching and other physical activities helpful in managing their back pain.
When looking for an excellent mattress for bad backs, ensure that your new mattress is well-balanced in comfort (pressure release) and back support. In a nutshell, a decent mattress should comfortably absorb your body's weight while also keeping your spine in a healthy position.
Who is Sleep Education?
Sleep Education is Australia's most comprehensive online bedding resource and leading independent mattress review site. The site has mutliple mattress reviews, all completed by their expert team of health specialists.
The health specialists at sleep Education are highly qualified in the treatment of back pain and spinal diseases. They recognize these diseases' impact on daily life and take a holistic approach to obtain favourable outcomes.
Given that your mattress has a significant impact on your spine's health, here are Australia's eight best mattresses for back pain in 2021:
Top 8 Mattresses for Back Pain in Australia
We've summarized the essential aspects of each of these mattresses below to assist you in making your decision. Plus, you'll know what to consider when buying these mattresses in Australia.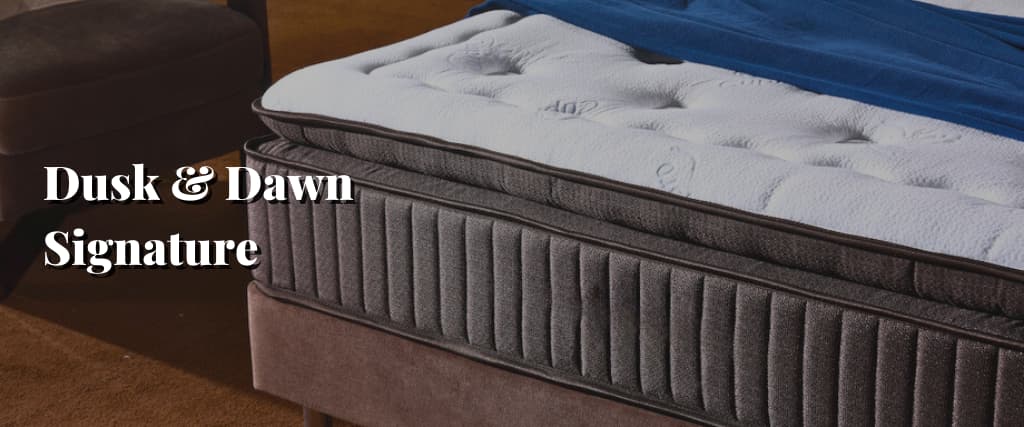 1. Dusk & Dawn Signature
The Dusk & Dawn Signature is an excellent Australia-made mattress that is available in medium or firm versions. Its advanced features provide a spectacular blend of comfort and support—making it ideal for people with back pain issues.
Furthermore, the Dusk & Dawn Signature comes with a sophisticated comfort layer that features graphite memory foam and boasts a 5-zone mini pocket system. Additionally, this mattress comes with a "free firmness adjustment," just in case your original firmness pick isn't quite right.
Purchase And Delivery
You can easily order the Dusk & Dawn Signature Mattress online. The company offers delivery services for free (to metro areas) and delivers Australia-wide—within 48 hours in some areas.
When buying a new Dusk & Dawn Signature Mattress, you've got to pick either a firm or medium edition. Moreover, you can order a special custom order of a plush version, but you have to note "plush version please" in your order comment at the checkout.
Comfort And Support
The top cover of the Dusk & Dawn Signature Mattress is built of 'Comfort-Stretch Premium Fabric,' which is soft, smooth, and ventilated.
This top cover rests over an Australian Natura-Wool comfort layer, an 'Eco-Air' comfort layer, graphite memory foam, premium comfort foam, and a 5-zone small pocket system.
These elements come together to form one of the most advanced comfort layers we've ever seen. Furthermore, in the top area, the small pocket springs also provide adequate ventilation.
The medium version is comfortable, and body weight is evenly distributed. This mattress should be suitable for all sleeping positions—side sleepers, back sleepers, and stomach sleepers, but please note that each person's suitability will vary.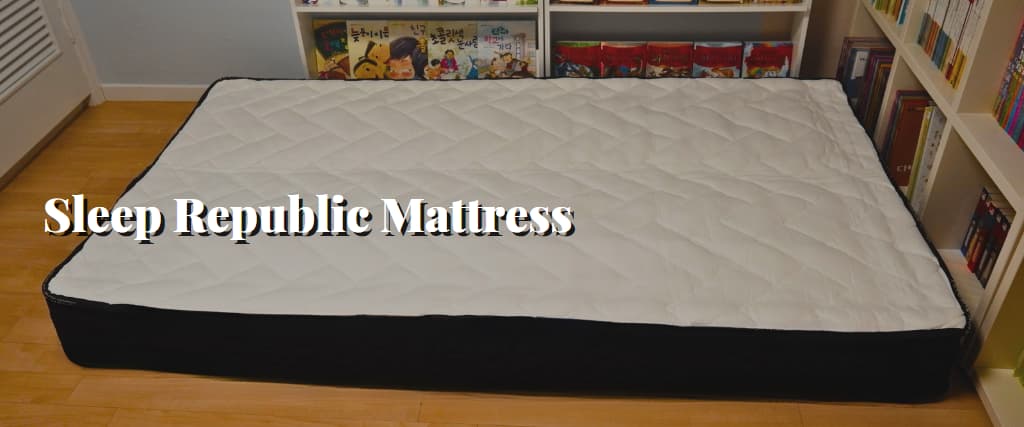 2. Sleep Republic Mattress
The Sleep Republic Mattress represents a fantastic value and is a beautiful mattress for relieving back problems. It's well blended in terms of comfort and support and comes with the assurance of a 100-night "free trial period."
This mattress (Queen size) includes 1,850 pocket springs—more than twice as many as a typical pocket spring mattress. This high spring count aids body contouring while causing minimal partner disturbance.
Purchase And Delivery
Like another mattress in a box product, the Sleep Republic Mattress can be conveniently ordered online and delivered to your home in a compact box.
What's better, Sleep Republic has the most payment (and financing) alternatives in the online mattress market. These payment methods even include cryptocurrency, making it ideal for most customers.
Comfort And Support
The Comfort And Support's top cover is a cashmere knitted fabric, making it feel smooth, plush, and well ventilated. Beneath this cover lies a 30mm layer of gel-infused memory foam and a 30mm layer of totally natural latex.
This comfort layer evenly distributes body weight and provides pleasant pressure alleviation. The mattress should be suitable for all sleeping positions—side sleepers, back sleepers, and stomach sleepers—but this will vary from person to person.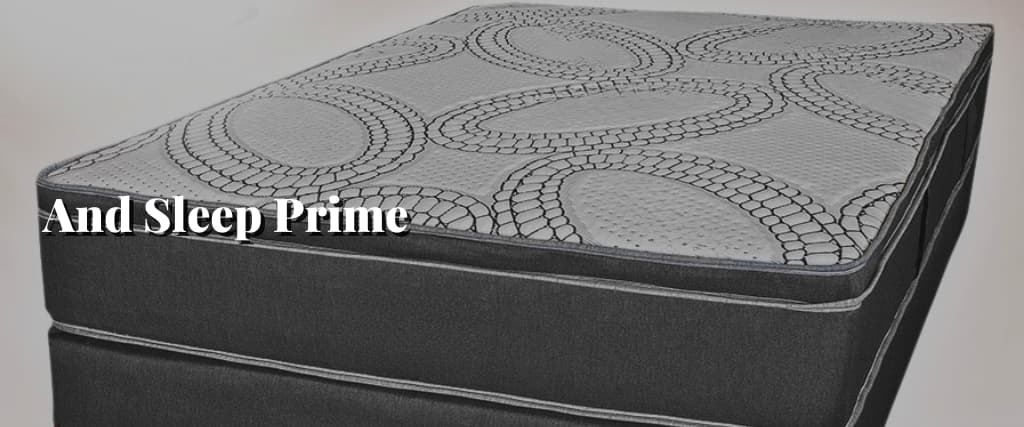 3. And Sleep Prime
And Sleep Prime is an excellent mattress for people having back pain issues. It has a premium foam comfort layer, and the 'AdaptX Independent Spring System' provides superb back support. Its design is perfect for heavier people, and it can host people of all sizes.
This mattress has a 100-night trial period plus a 15-year warranty. Besides, it's certified as non-toxic by two of the world's foremost authorities in foam and fabric testing.
Purchase And Delivery
You can simply place an order online to get your And Sleep Prime Mattress. The delivery services are free, and your mattress will be delivered anywhere within Australia.
Unlike other mattresses, the And sleep Prime mattress is delivered in a bag—not in a box. This is a plus as you'll have an extra carry bag which you can use to carry other large items.
From an aesthetic viewpoint, this mattress has a definite look—with a strong visual presence. It features a grey and black colour scheme, and the brand name label and embroidery give out a classy touch.
Comfort And Support
It has a stretch knit fabric top cover that is robust and breathable, making sleeping on it a delightful experience. Additionally, a layer of natural bamboo fibre-packed with activated charcoal is included in this top cover. This design intends to reduce scent while also preventing the growth of microorganisms.
This elegant top cover rests on a layer of gel-infused memory foam and a layer of 'Airflow-foam,' which aids in ventilation. A layer of 'Bio-Foam' and 'Bounce-Foam' is also included in this comfort region. The combination of these layers smoothly absorbs body weight and creates a lovely top sleeping surface.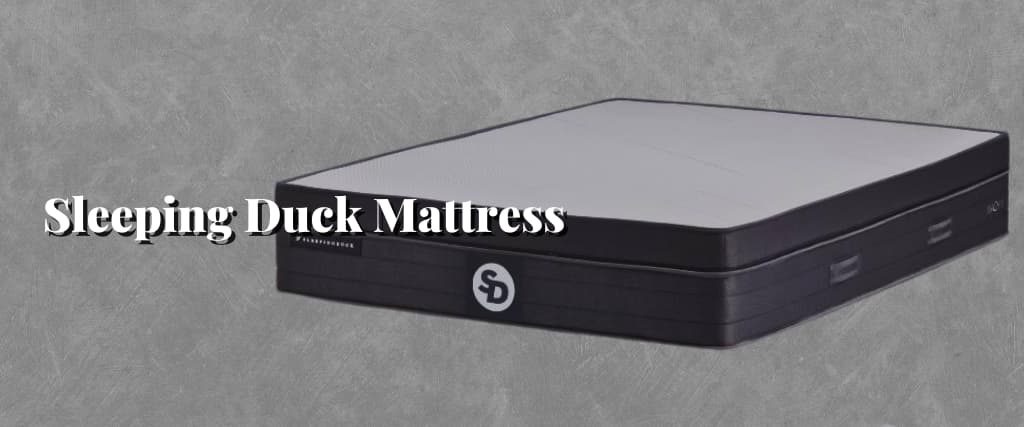 4. Sleeping Duck Mattress
The sleeping Duck Mattress is a superb mattress for those experiencing back pain. This mattress is highly adjustable, meaning that you can customize its firmness to suit your needs.
Additionally, the Sleeping Duck Mattress uses layers of premium form that cover a multi-zoned pocket spring system. The Sleeping Duck Mattress is a worthy contender in Australia's Best Mattress for Back Pain list.
Purchase And Delivery
You can get your Sleeping Duck Mattress by ordering it online, and it will be delivered in a box at your door. Moreover, the company offers free delivery across Australia, and shipment times are quick.
For an extra 124 AUD, Sleeping Duck will provide a "luxury delivery service" to Sydney, Melbourne, Geelong, and the Surf Coast locations. You will also have your old mattress removed if you choose the 'mattress removal' option at the checkout. This includes the option of having the mattress unpacked by the couriers or leaving it boxed in the room of your choice.
Comfort And Support
The medium Sleeping Duck Mattress provides excellent pressure relief and is perfectly balanced. It's softer than some of the other medium' models we've tried, but it still provides plenty of support.
Most side sleepers should find this medium version more comfortable, but it will also accommodate back and stomach sleepers. However, it is understandable that its suitability varies from person to person.
Mattress Construction
The Sleeping Duck Mattress comes with a 'BreathTech' cover created from bamboo material. It's soft and long-lasting, and it's constructed with breathability and comfort in mind.
This removable and washable cover is an integral part of the personalization process. The ComponentAdapt layer controls the firmness of this mattress, and it is this layer that you can alter.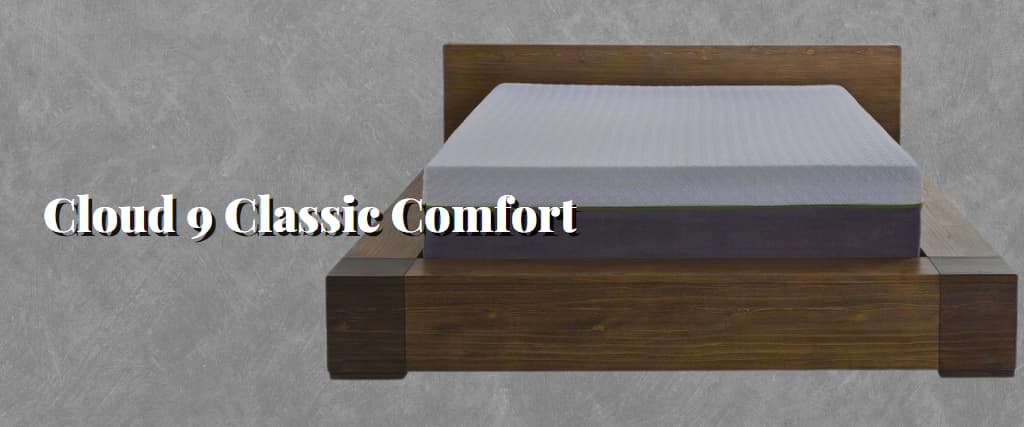 5. Cloud 9 Classic Comfort
The Cloud 9 Classic Comfort is a lovely mattress that is well-built and sturdy. It is made in Australia and certified as environmentally friendly and non-toxic.
This mattress is perfect for people who suffer from back discomfort since it absorbs body weight well while maintaining a healthy spinal position. It also boasts one of the best spring systems in the market and should be comfortable for persons of all sizes.
Purchase And Delivery
You may easily acquire the Cloud 9 Classic Comfort by placing an order online and delivering the mattress for free across Australia.
The Cloud 9 Classic Comfort has a 'classic look and an elegant touch to it. Its level of quality is further demonstrated by the unique embroidered and Australian-made label.
Comfort And Support
The mattress's top comfort layer comprises Cloud 9's signature "elastin knitted fabric." This cover has a luxurious feel to it and exudes quality and sophistication.
This cover lies on top of a layer of Cloud 9's unique Cloud GelTM and a combination of premium foam layers. This foam is 76% more breathable than the regular foam—making it ideal for combining cooling and comfort.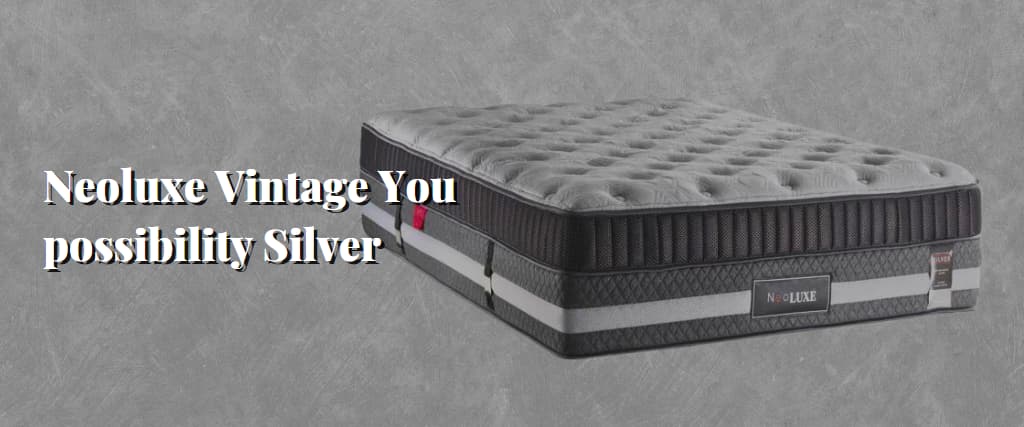 6. Neoluxe VintageYou possibility Silver
The Neoluxe Vantage Silver is one of the most sophisticated and highest-quality mattresses available in the Australian market. And it's considered as among the best mattresses for all Aussies experiencing back pain.
This mattress utilizes the 12 zone spring system, making it convenient for people of all sizes. Besides, it's made up of some excellent comfort layers that provide a lot of pressure alleviation.
Purchase And Delivery
You can order the Neoluxe Vantage Silver range online or buy it in any of their 30 plus stores all over Australia. The delivery cost will depend on your location, but a regular delivery cost within a metropolitan area is $80.
This mattress is available in various feel versions—including firm, plush, and ultra-plush versions. Besides, you can specially order this mattress with different firmness levels on each side—a firm feels on one side, and a medium thinks on the other.
Comfort And Support
From an aesthetic perspective, this mattress exudes luxury and sophistication.  A luxury quilt layer with an actual silver thread called Silverline makes up the top comfort layer. This silver thread provides health and hygienic benefits.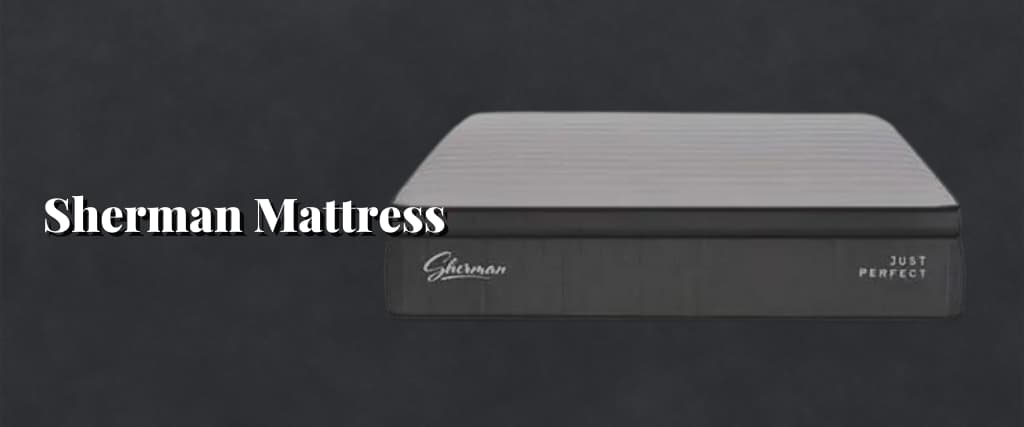 7. Sherman Mattress
The Sherman Mattress is a fantastic mattress with three different options—firm (Firm but Fair), medium (Just Perfect), and plush (Plush) (Full Body Hug). But all models provide gentle pressure relief and excellent support, making them perfect for people who suffer from back pain.
The Sherman line has a responsive, long-lasting pocket spring mechanism that causes minimal partner disruption. Sherman also provides a 'white glove' delivery service, in which they place your mattress in any room of your house.
Purchase And Delivery
The Sherman Mattress (Just Perfect), unlike most online mattresses, does not come compressed in a box, so you won't have to wait for it to "decompress" before sleeping on it.
Sherman offers a unique "white glove" delivery service in which your mattress is carefully placed into your home, even if you have multiple flights of stairs.
Comfort And Support
The Sherman Mattress (Just Perfect) has a distinctly modern, beautiful style at first glance. The top cover, like other Sherman mattresses, is constructed of a cotton and polyester blend. This layer is soft and silky, and it lends a great sensation to the mattress.
This top cover is placed on a layer of memory foam and premium foam, which absorb body weight. This layer of comfort provides excellent pressure alleviation without sagging or sinking.
The mattress should be suitable for all sleeping positions—side sleepers, back sleepers, and stomach sleepers—but this will vary from person to person.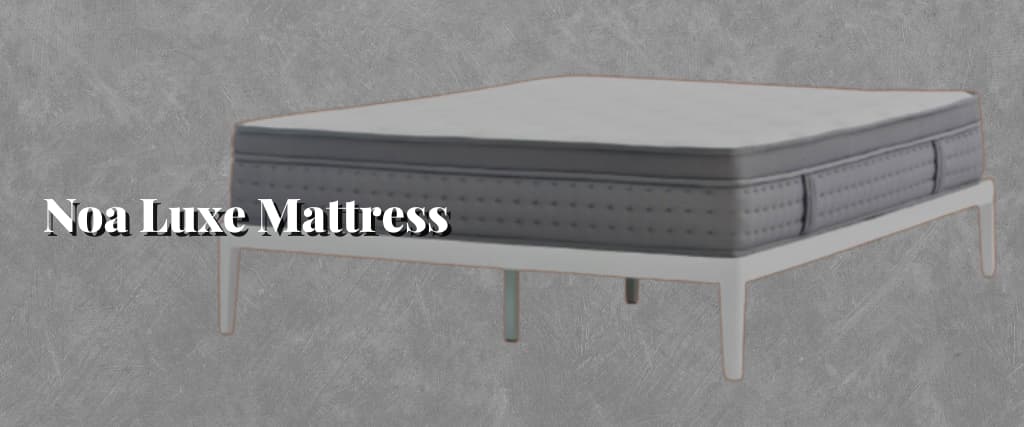 8. Noa Luxe Mattress
The Noa Luxe Mattress is the top-of-the-line model in the Noa mattress line, featuring the Noa Lite and Noa Mattress. Its design is ideal for reducing back discomfort, and it completes our list of the best mattresses for back pain.
The Noa Luxe features a refined micro-coils comfort layer to aid body sculpting. It has a convenient 10-year guarantee and a 5-zone pocket spring design that provides superb back support.
Purchase And Delivery
This mattress can be ordered online and delivered in a bit of a box at your door. Furthermore, Noa has a well-established delivery system, offers free shipping, and can deliver to most parts of Australia in 4-5 days.
It's recommended to have two individuals present to unpack a mattress in a box because the Noa Luxe Mattress is straightforward to remove from its packing. Even more, the Noa Luxe Mattress takes only 5-10 minutes to unpack, and it decompresses for 24 hours before testing it.
Comfort And Support
The Noa Luxe Mattress looks excellent and has a fantastic mix of modern and luxurious elegance. A hand-tufted Tencel fabric makes up the upper comfort layer, which is somewhat classy. This feature makes your mattress feel smooth, comfortable and incorporates antibacterial properties.
This Tencel cover is set on a gel memory foam, micro-coils, and a layer of latex infused with "bamboo charcoal." These elements work together to provide a pleasant sleeping surface that evenly distributes body weight, with the micro-coils aiding in body shaping and improving ventilation.
The Noa Luxe Mattress should be suitable for all sleeping positions (side sleepers, back sleepers, and stomach sleepers), but this will vary from person to person.
Please remember that the ratings are only a guide and do not always correspond to comfort. Furthermore, Sleep Education testing process provides hardness ratings, which may differ from other ratings.
A 5-zone pocket spring structure sits beneath the comfort layer of the Noa Luxe Mattress, and it feels robust and responsive. This spring unit provides good back support and should fit persons of all shapes and sizes. The spring technology also effectively isolates sleep motions, resulting in minimum partner disruption.
How Do I Manage My Back Pain?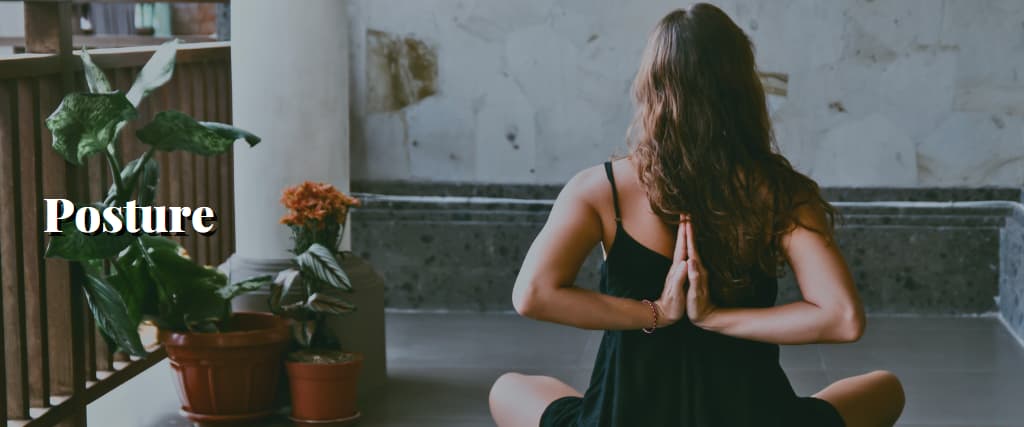 1. Posture
Maintaining a healthy spinal posture is crucial to preventing and alleviating back pain. What you do regularly will impact the position and posture of your spine. For example, if you spend a lot of time sitting at a desk and your chair is in a terrible position, you're more prone to develop poor posture and back pain.
If you're experiencing chronic back pain, think of the positions that may be placing abnormal stress on your spine. After identifying these positions, try changing or correcting these positions to a safer one.
2. Activity Modification
Even a single event, in some cases, may trigger back pain. In other words, certain activities or workouts can cause your back to aggravate to the point of discomfort.
And it may be as simple as avoiding or changing these activities to alleviate back pain.
For instance, the manner you lift your children may put undue strain on your spine. Changing this action to include your leg muscles could be all that's needed to relieve your back pain.
3. Stretching and Strengthening
Back you can alleviate discomfort by stretching and strengthening your back.
Regular stretching of your spine and back muscles will enhance flexibility, making it far more adaptive to daily tasks. A rigid, inflexible spine, on the other hand, may limit your ability to do everyday chores and make you more prone to discomfort and injury.
Another effective technique to prevent and manage back pain is strengthening the joints and muscles of the spine. Back muscles that are strong and stable will help to accommodate the loads and motions of daily living.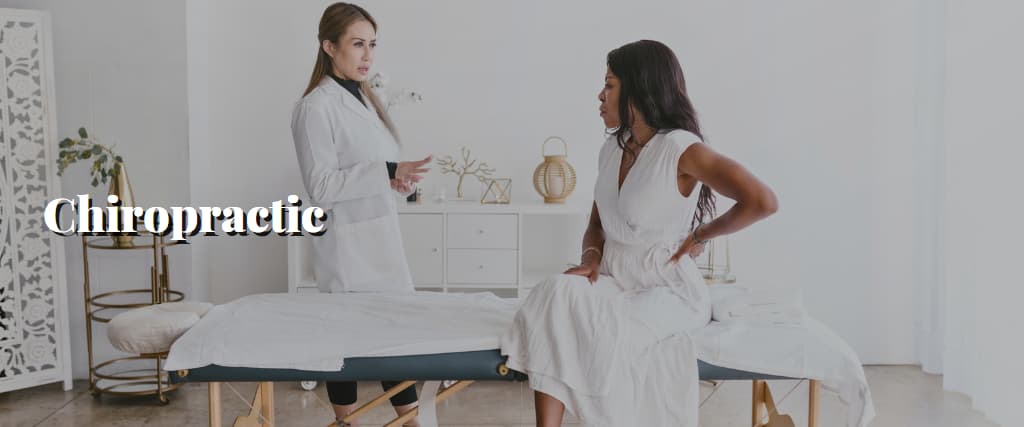 4. Chiropractic
Chiropractic is premised on the idea that quality health begins with a healthy, functional spine. Chiropractors currently employ several hands-on treatment approaches to assist patients in reducing pain and improving their spine function.
Chiropractic adjustments, soft tissue therapies, rehabilitation programs, and lifestyle recommendations can all be used by chiropractors to improve spinal function. The Australian Chiropractors Association (ACA) website will help you identify a chiropractor in your area.
5. Physiotherapy
Physiotherapists specialize in the diagnosis and treatment of pain and injury. They are proficient in a variety of rehabilitation techniques, including strengthening, stretching, and lifestyle recommendations.
Furthermore, they practice in various settings, including private practice, hospitals, and high-level sports. Visit the Australian Physiotherapy Association (APA) website to discover a physiotherapist near you.
Was this article helpful?