One of the most fundamental areas to focus on when investing in your health is the quality of your sleep. Every individual requires high-quality sleep to function well during the day. So, if you use a mattress that isn't comfortable or frequently wakes you up, you're sacrificing a significant portion of your health.
Have you looked online for some of the most excellent mattresses on the market? The Deep Dream pocket spring and cool gel memory foam mattresses have established an outstanding reputation in the online market. The Deep Dream bed, with its all-foam and pocket spring construction and not too firm springs, could be your best option for obtaining that excellent night's sleep you desire.
A slew of Australian internet reviews has gushed about how soft the spring and memory foam mattress is, how amazing it is for the price, and how it is one of the softest they've ever used. The Deep Dream Premium Mattress is smooth with a firmness (firm, medium-firm, etc.) rating of 4 to 5 out of 10, making it suitable for side sleepers.
This bed is accessible via eliving Furniture, so it's simple to obtain without having to wait long or go in person.
In this review, I'll walk you through some of the critical things you need to know about the Deep Dream mattress before deciding on purchasing. So promptly, let's jump in and begin with an overview of the mattress. Shall we?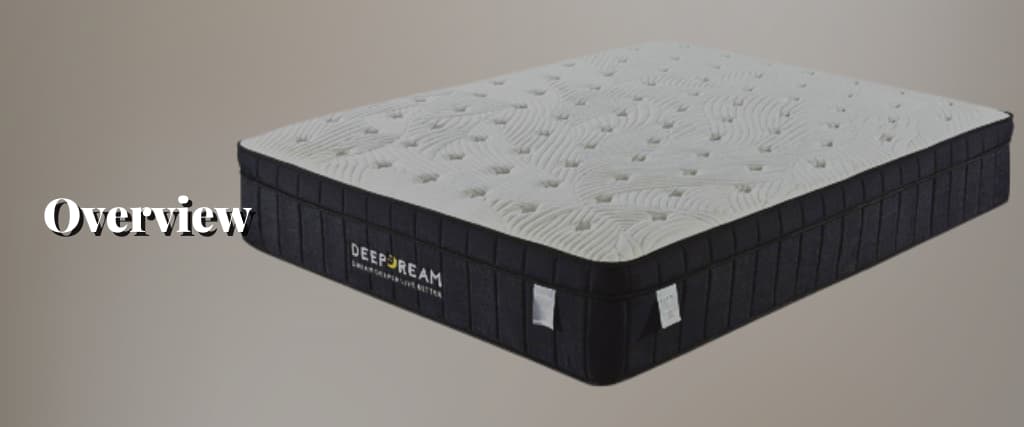 Overview
The Deep Dream mattress is a pocket spring design and an angel memory foam—consisting of high-density and memory foam.
The memory foam provides an ultra-plush night's sleep, while the density foam provides the majority of the support to keep your joints stabilized and the pressure eased. If you frequently feel your joints heating up and getting sensitive throughout the night, this material layout is a fantastic advantage for you.
A knitted organic fabric sits on top of both foams, keeping pollutants and industrial chemicals distant from sleepers, making it perfect for anybody with allergies or sensitivity to synthetic substances.
According to reviews and mattress tests, the deep dream mattress is a medium-soft version that rates about a 4/10 on the index. This implies that the density of its foams is very low, making it highly soft—which comes with a slew of additional benefits.
The Deep Dream keeps you cuddled as you fall asleep, and you won't find yourself tossing and turning, attempting to find a more comfortable position.
Finally, the Deep Dream mattress is Certipur-US-accredited, has an organic cotton top, and has an excellent ventilation design.
With that said, now let us take a deeper look at the Deep Dream mattress and why you might want to choose it for your next mattress purchase.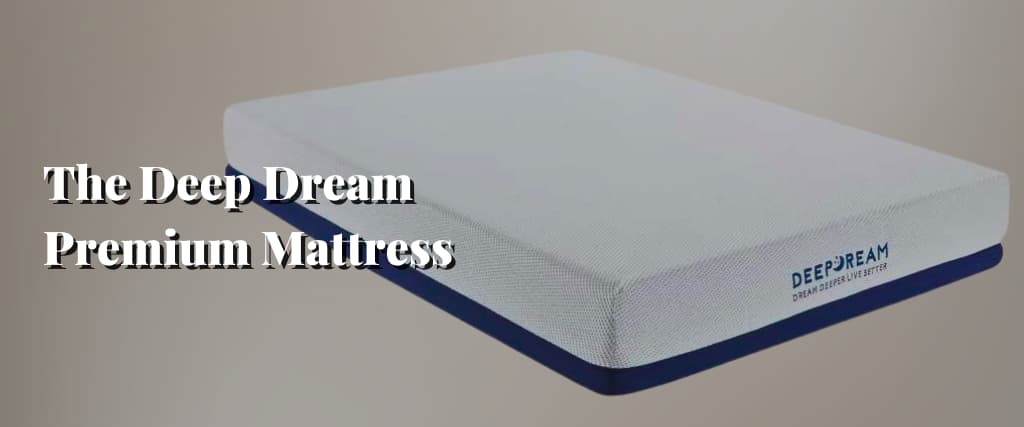 The Deep Dream Premium Mattress
The Deep Dream is surprisingly affordable, with prices starting at $299 for a king single, $399 for a double, $474 for a queen size, and $569 for a king-size mattress. Considering the quality of materials and essential features, you will have a pretty good value for the mattress.
It's also worth noting that eliving frequently has a slew of deals for the Deep Dream range, including the Premium mattress, so having an ideal sleep session on a low-cost mattress will be super simple.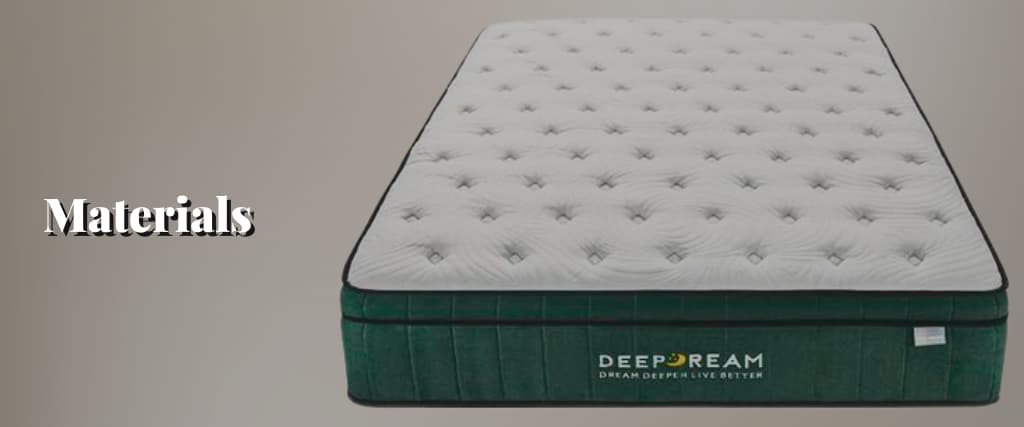 Materials
The Deep Dream mattress features non-allergenic cover material and has no hazardous chemicals, which most low-cost mattresses have. In other words, this is an excellent mattress for both adults and children, particularly those who are highly allergic and susceptible to rashes.
Additionally, it has an incorporated memory foam surface above a high-density foam layer, plus a pillow top-like layout with enough additional support below the pocket springs.
As previously stated, the fabrics used in the Deep Dream are soft and supportive. You can't sink, as there is enough reactivity to bounce back fast.
The Deep Dream bed, as a fantastic gel memory foam mattress, keeps you and your spouse cool while sleeping. You don't have to be fussy about a vented bed frame because the mattress will keep you cool. Generally, the Deep Dream range will provide you with a high-quality memory foam mattress.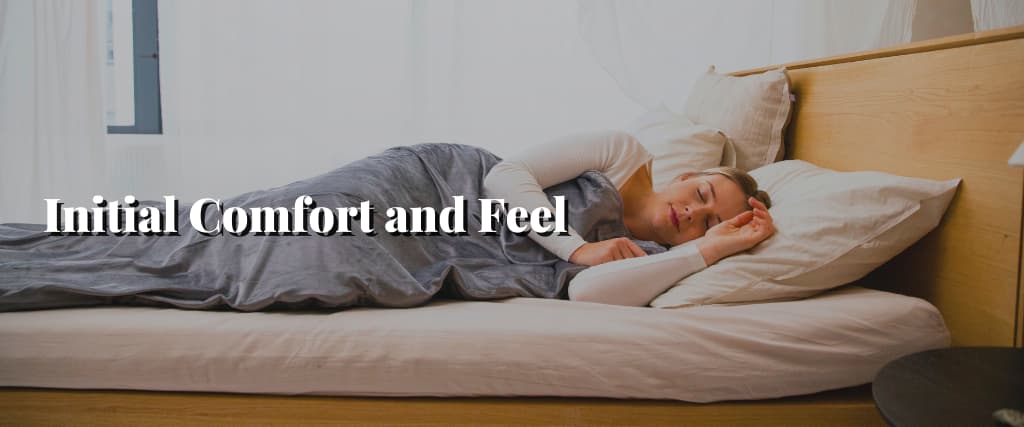 Initial Comfort and Feel
The Deep Dream bed provides superior comfort. Even with pocket springs tailored to reduce spring stiffness, you can rest assured of a quick cradle to sleep.
What is more, with the usual mattress hardness hovering around six and seven, the four of the Deep Dream will provide a feeling that so many sleepers have never had before—immediate sinkage of memory foam.
It doesn't take long for you to observe the body-contouring taking effect—you'll not lie and wait for the bed to sink to its ultimate position; instead, you'll be able to drop off right away.
After contouring into the top surface of memory foam, you have substantial support at the base that will maintain the alignment of your back and prevent your shoulders and hips from sinking too far. It's the ideal balance of hard and soft for maximum comfort.
Partner Disturbance
Memory foam's inherent flexibility quickly prevents the movement of sleepers who are frequently moving their body throughout the night.
Additionally, the mattress can easily prevent beverages, food, and other objects from spilling over if you reposition when in bed. If you need to move, you don't have to take that snack bucket or drink because the bed will keep your stuff steady.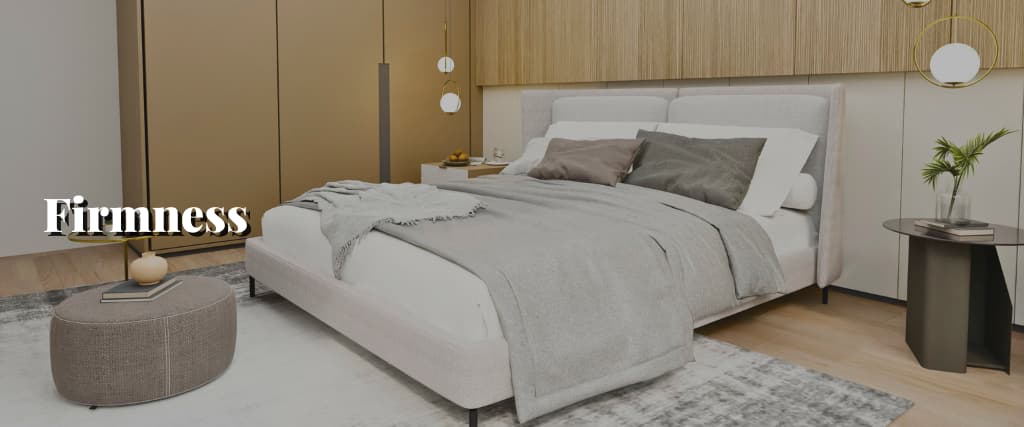 Firmness
The Deep Dream's rating of 4/10 may be ideal for side sleepers, but back and stomach sleepers may consider it a touch too soft. The five-zone pocket springs provide enough support, but firm mattress enthusiasts will be disappointed.
When you frequently sleep on your stomach or back, the softness of this mattress may cause your body to drop a bit too much as you fall asleep, thus altering the curvature of your spine. A belly sleeper's hips, for instance, may slip further forward, straightening their spinal curvature.
On the other hand, side sleepers will have an absolute blast since there is enough sinkage for their shoulders to fall well into the bed. Besides, their hips and other areas will have no trouble obtaining the support they require.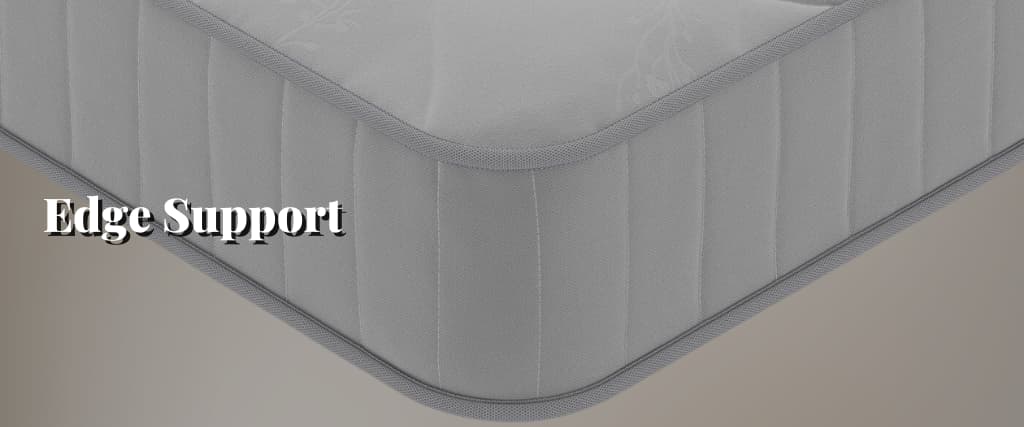 Edge Support
The super-duper memory foam is held effectively at the edges due to the inbuilt pocket springs, although some clients have observed that edge support is subpar at best due to the bed being a touch too soft.
Sleeping near the bed's edges is acceptable, but for an extended amount of time may cause the sides to sink a bit too close to the base for comfortability. The hardness of the springs may be helpful here, but they don't appear to be robust enough.
Heat Retention and Dispersion
As previously mentioned, the mattress is exceptionally well ventilated for better airflow and incorporates cooling gel into the foams utilized. This implies that heat is drawn from sleepers and the mattress on summer evenings, and the bed has little to no possibility of becoming a heat sink during the night.
Because the pocket springs are open-ended, the bed's base or core is ventilated by design. To keep this mattress cool, you won't need to purchase a new open-design bed frame.
However, it is essential to remember that the sort of mattress protector you select must also be breathable, as you do not want the bed to be unable to distribute heat while you sleep.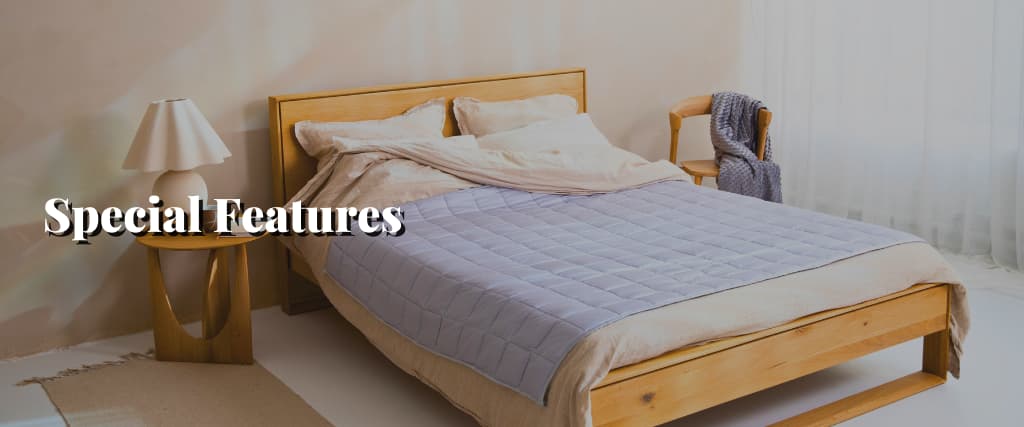 Special Features
Aside from a Euro top, the Deep Dream mattress has no distinguishing qualities. There are no extras such as pillowcases, but the bed still has support services, simple returns, and outstanding warranties. Furthermore, this mattress is Hypoallergenic – Certified with OEKO-TEX.
Quality, Trials, Shipping and Warranty
After looking at some of the beautiful experiences that you can have with the Deep Dream, now let's find out how you can get your mattress after placing your order, the period it will take to reach you, and if there are some freebies or shipping costs that you need to know.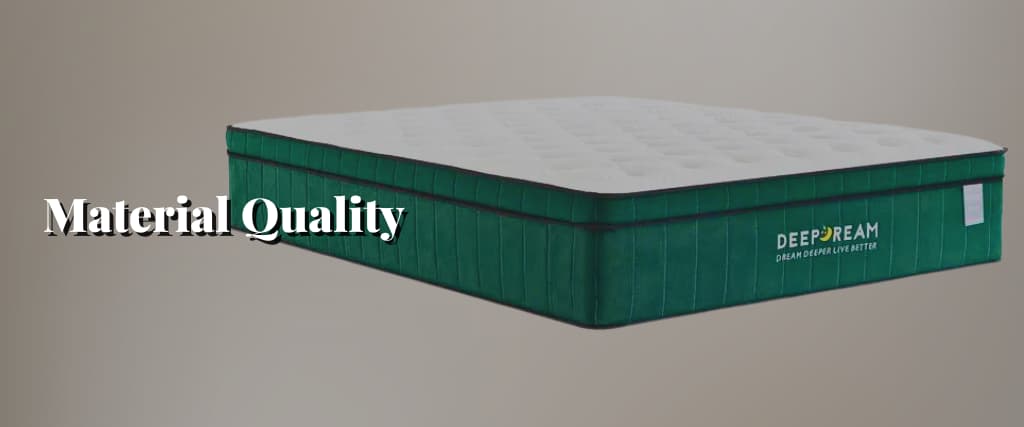 Material Quality
Despite its modest price, the Deep Dream is made of excellent and dependable materials. Most internet reviewers praise the Deep Dream's sturdy construction, material dependability, and foam layer positioning. So, If you'd like to acquire a Deep Dream mattress, you've made the right choice—it's one of the most durable mattresses that will serve you to your satisfaction.
The bed's designers have made the bed's core as thick as possible, bringing it up to an optimum 34cm, ensuring that it's comfy and that you don't sleep on a mattress that lowers farther and deeper with time.
The deep luxury Euro-top provides some additional depth, which is excellent for looking for durability.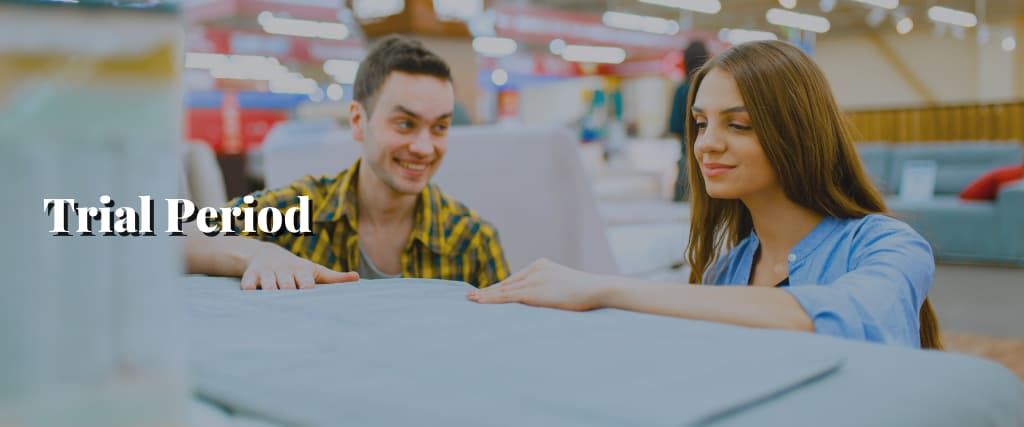 Trial Period
The eliving store does not presently provide a free trial on their webpage, so you'll have to do some further google research to see whether this bed is right for you.
Meanwhile, the Deep Dream comfortable mattress range does include a selection of beds that may better fit your needs if you like soft or sturdy beds.
Shipping and Pick-up
The Deep Dream mattress collections are entirely packaged, and you can carry the fabrics without having to drag the bed from a store.
Additionally, there is free shipping, eliving promises a next day shipment and delivery in the metro region for clients who buy their beds (though the standard delivery period ranges between 1 and 7 business days). So, if you're looking for an excellent bed that will make your sleeping experience a breeze, go for the Deep Dream mattress.
The Deep Dream brand has an easy return procedure; you'll need to contact eliving, but the firm simplifies the process if you decide to switch to another mattress.
Warranty
The exceptional 20-year warranty is a tribute to the fantastic quality of the Deep Dream series. You can be confident that you will be protected for the coming years if there is an issue.
However, it's crucial to remember that certain warranties cover just specific concerns, thus sinking or sagging from regular use may not be protected under the warranty contract.
It's advisable to contact eliving for additional information, so you know what's protected and what is not.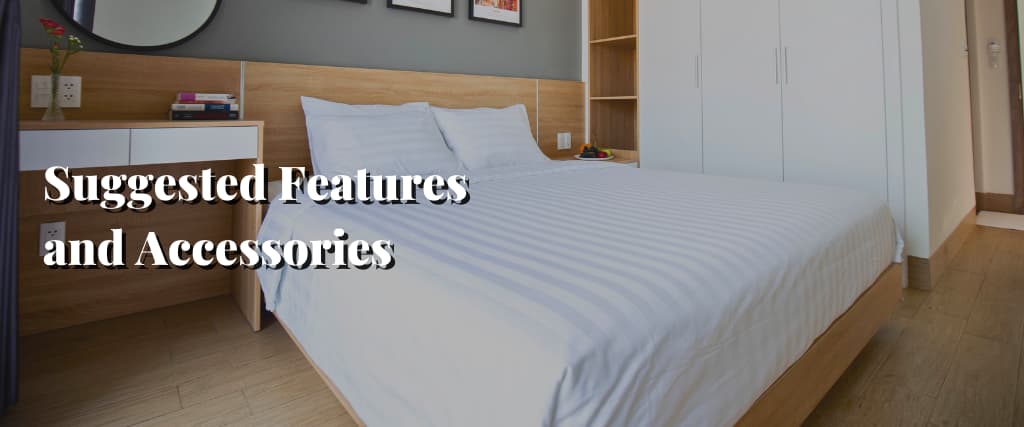 Suggested Features and Accessories
Before researching your preferred mattress at eliving, you may need to check out other extras that will make your Deep Dream bed mattress complete such as a mattress topper.
You may consider purchasing your mattress top in the firm category unless you like an ultra-plush bed; you may realize the 4/10 firmness is a touch too soft. And don't be worried because, with a firmer topper, you can take advantage of the Deep Dream bed's low price while also tailoring the sensation to your sleeping preferences.
Quick Tips for Choosing a Mattress
So now that you know a notch about the fantastic top quality Deep Dream bed in a box, you need to know some tips for choosing your mattress.
If you don't like the Deep Dream, please look at the recommendations below and keep them in mind while shopping for a new bed. You'll find it much easier to select the best mattress you desire.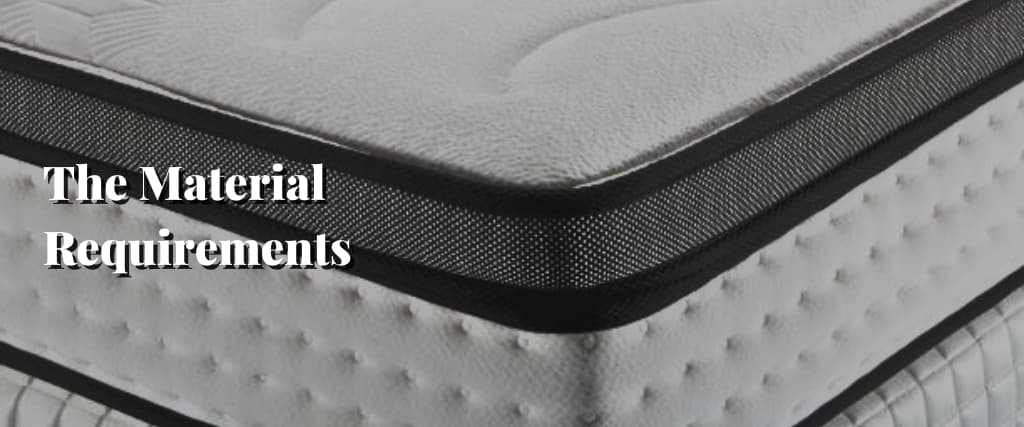 The Material Requirements
It's perfect to have an understanding of your preferred mattress materials from the outset of your research. If you prefer a bouncing bed, a memory foam model is perhaps not the ideal choice for you—firmer hybrids for zero partner disturbance may be the finest.
Memory foam is an ultra-soft and conforming substance ideal for sleepers who love a cuddling sensation before falling asleep.
Pocket spring mattresses are ideal for providing a firmer experience, with plenty of bounce and maintaining the cooling effect while sleeping.
Latex mattresses are among the most expensive, yet they combine the finest qualities of springs and foam into a sturdy, springy, and breathable sensation.
Your Location
Selecting a bed for the nation's region where you reside is an important consideration that far too many of us overlook. Because Australia is so big and has so many varied conditions, the one-bed style will not fit them all.
When you reside in a hotter city, you'll need a breathable mattress that keeps you cool while sleeping and even when you wake up. You can choose either a pocket spring version or a cool gel-infused memory foam. Note that non-ventilated latex or an all-foam mattress will be considered too warm at night.
In cooler locations, such as Adelaide, Melbourne, and Sydney, an innerspring version may be excessively well-ventilated and waste heat when you'd prefer to keep warm. You can explore memory foam and any other foam alternatives in such regions.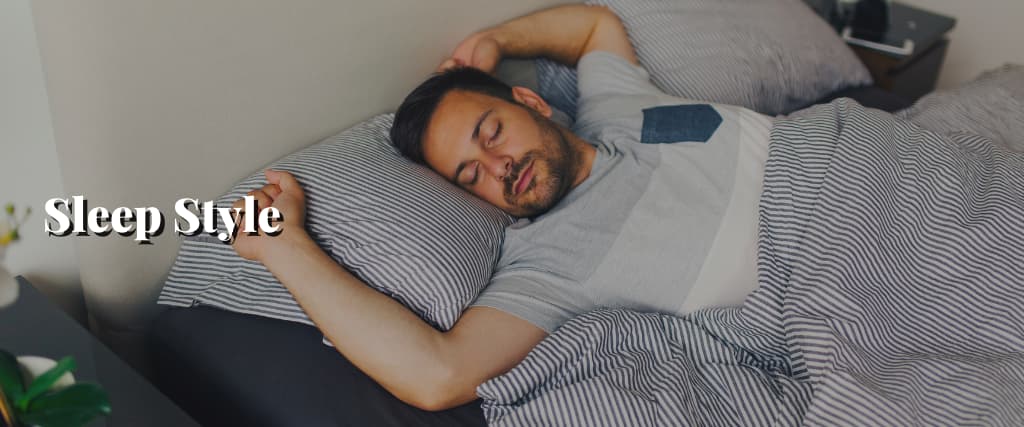 Sleep Style
Finally, you must consider your sleeping position when selecting a mattress design. You shouldn't choose your mattress solely on advertisements because you may realise that it isn't the perfect one you need.
Please consider the sleeping positions below to guide you in choosing the most suitable mattress.
Euro-topped spring mattresses are perfect for back sleepers because they give fantastic firm resting platforms that support their spine and provide the necessary level of sinkage.
Side sleepers will be more content on softer foam beds with lots of sinkage area for their hips and shoulders to sink perfectly.
When looking for an ideal mattress for a tummy sleeper, pick a firmer design. The tummy sleepers should choose a firm mattress; a soft mattress can force the spine out of position. Also, the 6-turn coil system can offer a cushioning effect to the sleeper, so worth the value for money.
The 5-zone pocket springs offer the best support, and pressure relief, especially for those who might have back pain problems.
The three recommendations will give you a better sense of direction and knowledge when selecting the best mattress.
Final Thoughts
Deep Dream mattress is one of the softest, excellent quality mattresses in the cheap price category. Besides, they are designed with several hardness levels you can pick from to guarantee you receive the most incredible experience possible.
Either way, you can explore the Green Tea, Essential, or Super Firm versions if you don't like the Deep Dream. The mattress brands provide firmer sleep, other odour-control technology, and other benefits.
Deep Dream has a large selection of mattresses, so finding a dependable and reasonably priced bed will be simple for you.
Was this article helpful?