Are you tired of waking up with a sore shoulder or stiff back? Do you spend hours tossing and turning, struggling to find a comfortable position that won't leave you feeling achy and exhausted?
As a side sleeper, finding the right mattress can make all the difference in getting the restful, rejuvenating sleep your body needs. That's why we've scoured the Australian market to provide the ultimate guide to the top mattresses for side sleepers. From plush memory foam to supportive pocket springs, we've tested and reviewed the best options to help you find your perfect match.
So, wake up feeling refreshed and ready to take on the day with our expert recommendations for Australia's top mattresses for side sleepers.
Here are the Best 6 Products
Dusk & Dawn Premiere
Origin Hybrid
Onebed Original
Noa
Emma Comfort
Koala Mattress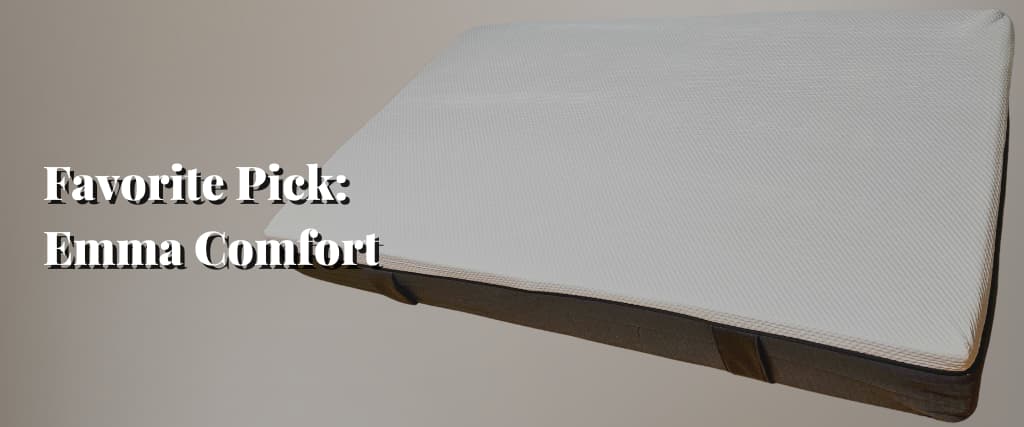 1. Favorite Pick: Emma Comfort
The Emma Comfort mattress is widely regarded as Australia's most popular and highest-rated mattress, particularly among side sleepers. We like how the mattress adapts to the user's temperature and humidity levels and how the elastic cover aids in finding the most comfortable sleeping position. Also, the ergonomic support foam added by the designers contours your body for a comfortable fit.
There have been reports of people sliding around on gel memory foam mattresses, but that won't be an issue for you on the Emma. It's great for those who sleep on their stomachs or sides because the breathable material has anti-slip components that relieve pressure.
The sustainable and environment-friendly foam wicks moisture to keep your mattress dry and provides comfort for hot sleepers who sweat the most while sleeping. Regarding relaxation, the 7-zone foam is buoyant without being so loud as to wake your bedmate if you switch positions at night.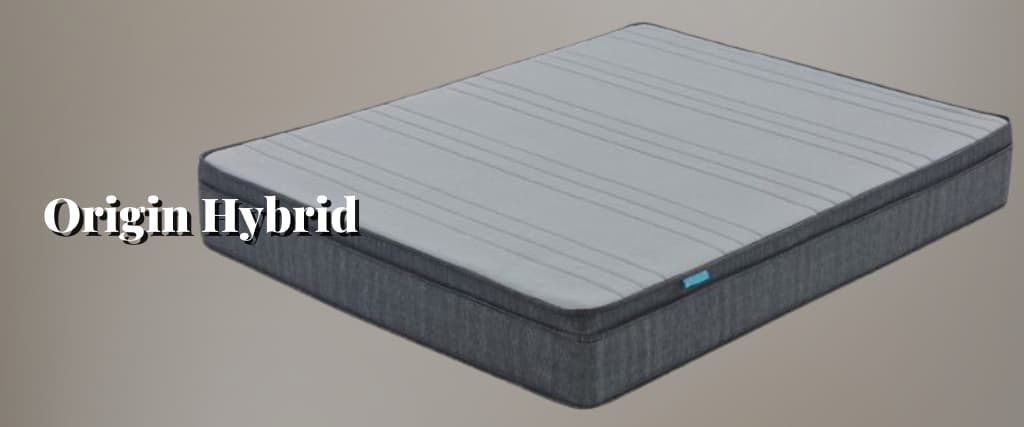 2. Origin Hybrid
Next, we suggest one of the finest gel memory foam mattresses currently on the market, the Origin Hybrid. This mattress is superior to others due to its six foam layers, making it better at relieving back pain.
It's worth the cost because the designers have included features like latex and pocket springs. However, the AeroFlex natural latex layer provides an outstanding quality by defying gravity and reducing the body's tension. Those who sleep on mattresses ranging from medium to firm often experience issues with spinal alignment; this aids in correcting that.
This springy mattress is soft on the body and easy on the joints. The latex mattress will provide a pain-free night's sleep so that you can get some much-needed rest.
To sum up, this mattress, made of memory foam enhanced with gel, is an excellent buy for the money.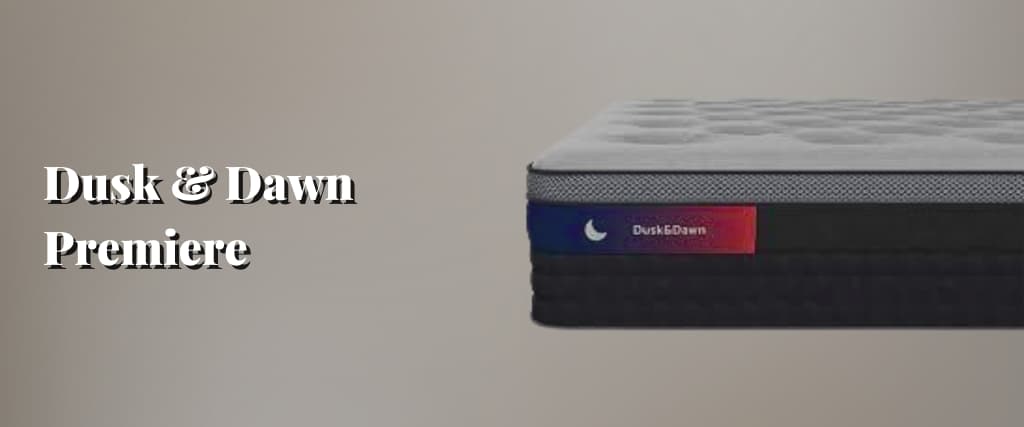 3. Dusk & Dawn Premiere
We recommend this model as an excellent option for anyone shopping for a mattress in Australia. The core material is genuine Australian wool, containing only organic ingredients. That's why it's so effective at keeping dust mites at bay and providing luxurious comfort to the bed.
Furthermore, it inhibits the growth of bacteria and decreases the likelihood of allergies, including in hot climates. You won't have to worry about getting too hot because the fabric is designed to wick away sweat and increase airflow.
Its flexible gel foam makes it easier for side sleepers to get some sleep. You'll feel supported and relieved from pressure thanks to the ideal temperature regulation provided by the cooling gel memory foam.
Regarding stress relief, its five-zone spring system cushions everything from the lower back to the shoulders. It's no surprise that this pocket spring mattress is a hot commodity right now.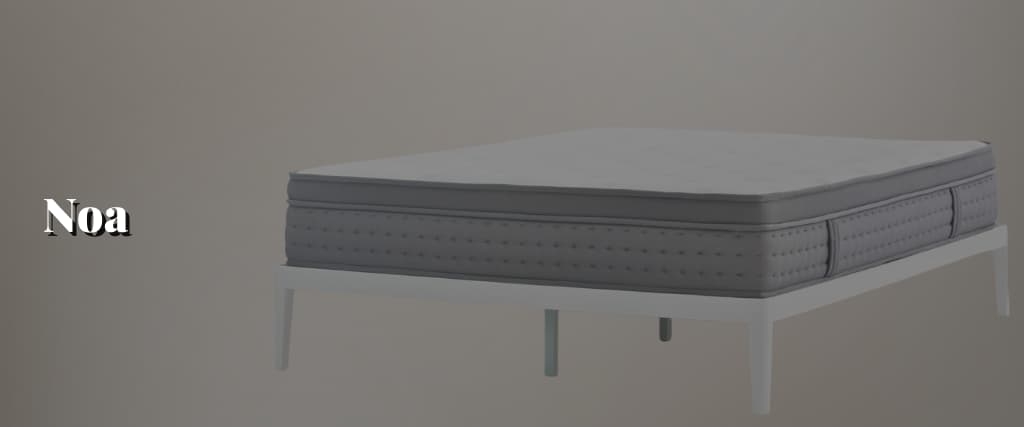 4. Noa
This Noa mattress option boasts a hand-tufted pillow top and offers reliable support with its medium-firm construction. Despite being slightly firmer, the fabric is wonderfully breathable, resulting in an incredibly soft feel against your skin. The designers also incorporated anti-allergenic features to reduce the prevalence of dust mites.
The high-density support foam remains in good condition even after consistent use because six layers protect it—the layering design benefits customers who toss and turn throughout the night.
Gel-infused cooling memory foam reduces disturbance and prevents sweating, so you won't have to worry about waking your partner. Despite this, it is surprisingly springy, ideal for relieving back tension and facilitating a revitalising morning awakening.
Last but not least, its waterproof inner cover and resilient pocket springs make it one of the longest-lasting mattresses available.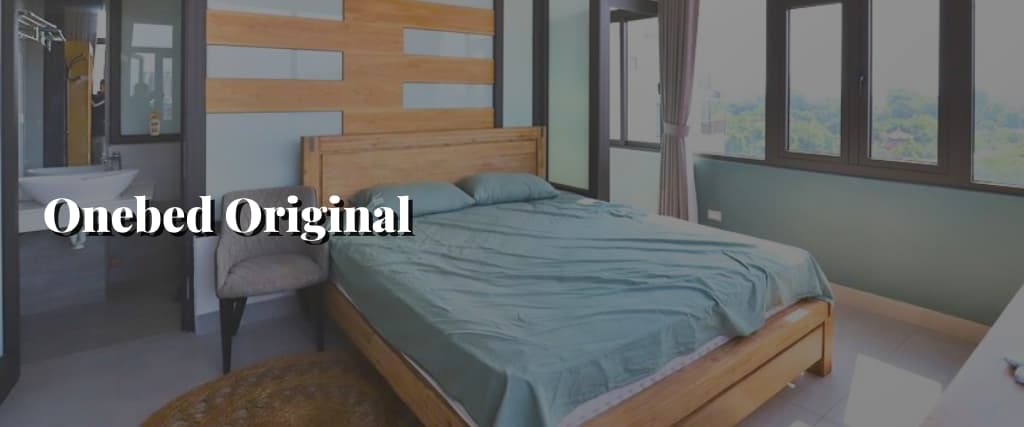 5. Onebed Original
The Onebed Original 10″ Mattress is a premium, versatile foam option for side sleepers. Customers will appreciate the customisable comfort offered by the layers. It's no surprise that it's considered by many to be among the best mattresses on the market today.
We like how the foam compresses under weight but keeps its form. The spring can quickly recover its original shape after deforming by applying constant force across its many layers.
In addition, the designers have produced an interactive cushioning effect that makes sleeping for multiple people much more comfortable. It's an excellent, gentle mattress that won't wake up your child or partner if you move around a lot in your sleep.
This comfy mattress has a supportive latex upper surface that lets air circulate to keep you cool and lessens pressure points. Sleepers who run hot won't have to worry about waking up damp and exhausted anymore.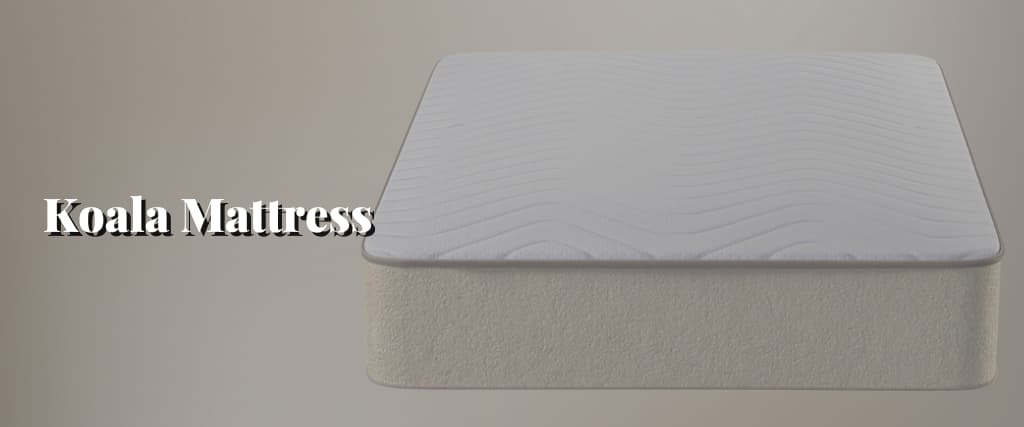 6. Koala Mattress
For a long time, the Koala mattress has remained one of the nation's favourite options, particularly among side sleepers. It has two layers, and you can flip the top to change the mattress's firmness to suit your preferences.
Zonal support foam serves as the foundational layer. Zonal support reduces pressure points by allowing your body to conform better to the bed.
Regarding minimising noise transfer to the bed, koala mattresses are second to none. You won't be bothered by your partner's tossing and turning. In addition, if either of you needs to get up at night, you won't be disturbed by the other.
Melbourne, Sydney, Perth, Adelaide, and Brisbane deliveries are made within 4 hours. Fast and free shipping is available worldwide. Additionally, you get a 10-year warranty and a 120-day free trial.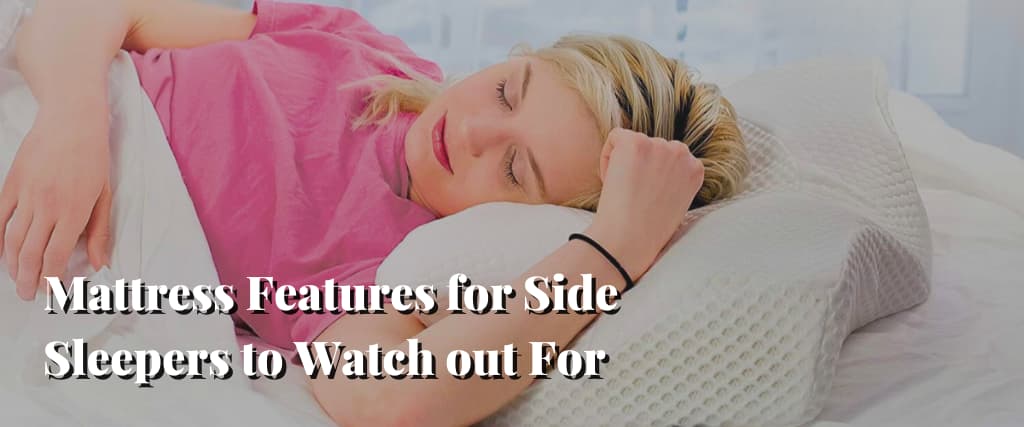 Mattress Features for Side Sleepers to Watch out For
Side sleepers have unique needs for a mattress because of the extra weight and pressure on their hips and shoulders. As a side sleeper, you have specific requirements to consider when looking for a bed.
It's common for mattress retailers to exaggerate the advantages of certain features or use ambiguous language. You should take your time finding the best solution and not fall for marketing gimmicks.
The considerations we've compiled are based on our experience as side sleepers and our years of testing various products and researching mattresses.
Considering these considerations as you shop for a mattress, you should be well on your way to finding the perfect one.
Type of Mattress: Every mattress design has benefits and drawbacks, but side sleepers need a mattress that contours to their body while still providing full-body support. Other significant aspects, such as motion isolation, pressure point relief, and temperature regulation, are also determined by the type of mattress you purchase.
Pick a hybrid mattress or a more breathable model if you get hot at night. If you sleep with a partner, you might prefer an all-foam bed because of its superior motion isolation. Identifying your needs and wants before shopping for a mattress will help you narrow down your options.
Contouring: How well a mattress contour depends on its responsiveness to pressure and its ability to take on the shape of the sleeper's body. A contouring mattress is crucial for side sleepers because it helps maintain spinal alignment and reduces pressure on pressure points.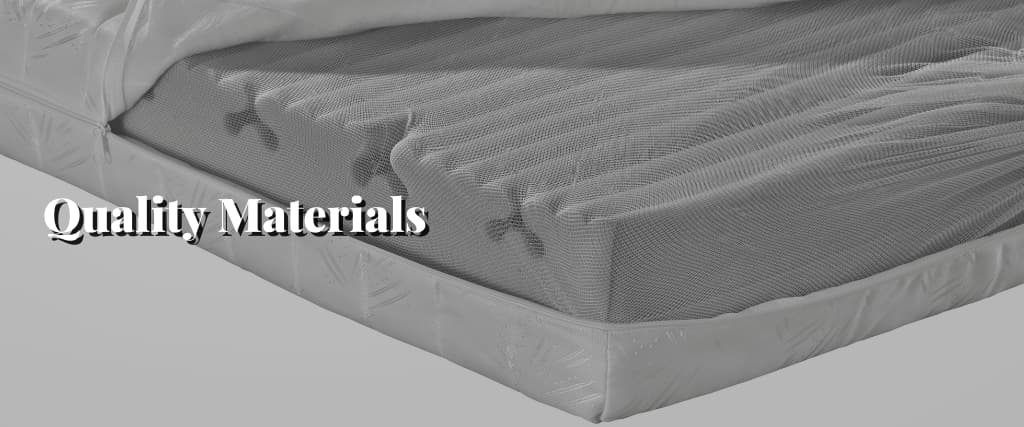 Quality Materials: A mattress's longevity and performance are directly related to the quality of its materials. High-quality materials, while more costly, typically lengthen the life of a mattress, making it a better investment. Lower-quality materials may hold up poorly over time and may break down more quickly.
Although purchasing a less expensive mattress could save you a few hundred dollars, you should remember that it may only provide adequate comfort for the next four years, while a more costly bed could give you comfort for the next eight.
Firmness Level: The ideal firmness for a mattress is personal, but side sleepers require a combination of soft cushioning at the hips and shoulders for comfort and support at the spine for good posture. You should also consider your tastes and weight when deciding on the level of firmness that will be most supportive and comfortable for you.
Pressure Relief: Shoulder and hip pain are common when sleeping on one's side, so you should prioritise soft, pliable materials. Memory foam and latex are two examples of contouring materials that can help side sleepers avoid painful back and shoulder pain by reducing pressure on sensitive pressure points.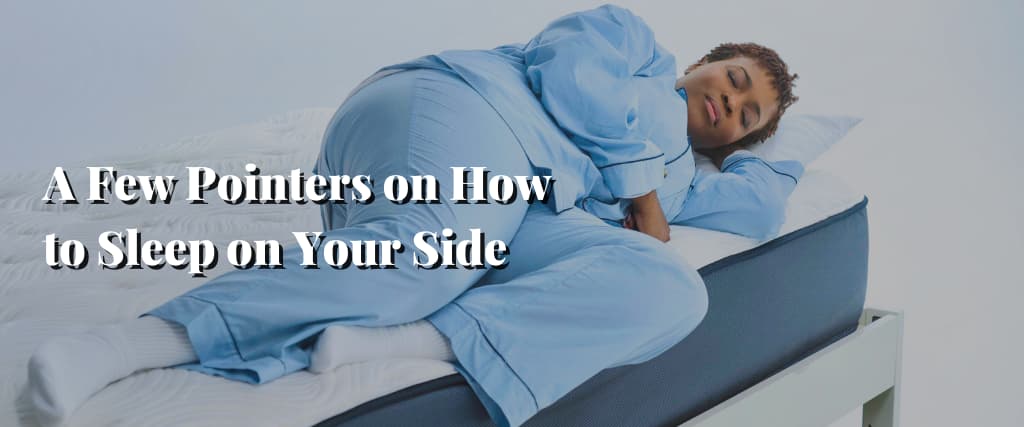 A Few Pointers on How to Sleep on Your Side
Although sleeping on one's side can cause pressure to build up and throw off your spinal alignment, there are ways to alleviate these issues. Our experts have compiled a list of things you can do to improve your side-sleeping comfort.
While you're sleeping, cuddle up with a second pillow. The added support it offers your upper body is invaluable.
Put a pillow between your knees to ease the strain on your hips and lower back. You can try hugging a long body pillow and tucking it between your knees.
Always use a pillow with enough loft to support proper spinal alignment. When side-sleeping, you must fill the gap between your head and mattress with a cozy pillow for ultimate comfort. Most side sleepers favour pillows with moderate to high loft since they offer the most support for their heads and necks while sleeping.
If your mattress is too hard, consider purchasing a mattress topper. If you sleep on your side, consider purchasing a bed with extra cushioning in the shoulder and hip area if your current one is too firm.
If your mattress has no reinforced edges, sleep in the middle. Some beds, especially those made entirely of foam or latex, have a sinking edge that can lead to aches and pains from sleeping on an uneven surface.
FAQs
Which mattress works best for side sleepers?
Side sleepers should look into purchasing an all-foam or hybrid mattress due to the significant pressure relief these options provide. These mattresses have thicker comfort layers, ideal for contouring and cushioning.
While there are innerspring models that do an excellent job of contouring the body, almost any high-quality or hybrid foam mattress will provide adequate pressure relief to keep you from getting bed sores or aches and pains.
Memory foam comfort layers are the most effective at conforming to the sleeper's shape, but their signature "cradling" feel may not be to everyone's liking. Natural latex foam is recommended as a pressure-relieving replacement for those who would rather feel that they're sleeping "on" their bed than "in" it.
You can find latex mattresses with either a polyfoam, pocketed coil, or latex support core, allowing you to pick the best option for your needs and finances.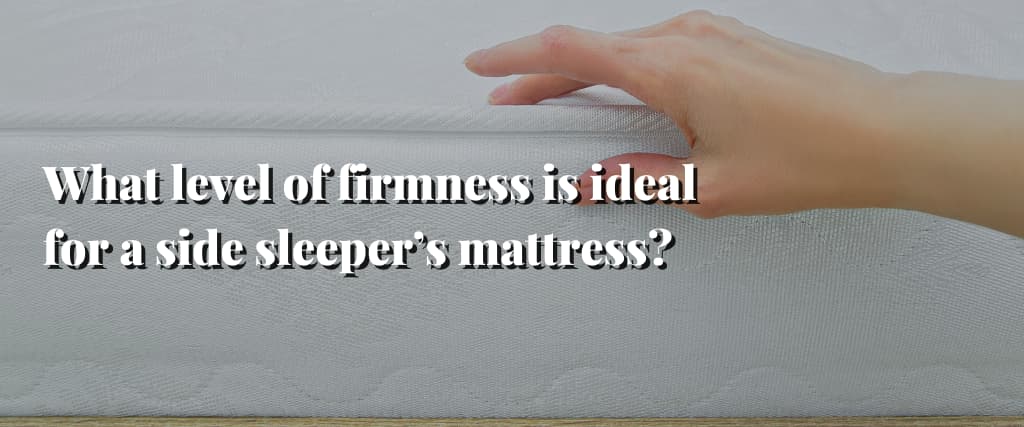 What level of firmness is ideal for a side sleeper's mattress?
Mattresses ranging from medium soft (4) to medium firm (6) on our ten-point firmness scale tend to be the most popular with side sleepers, but you should consider your weight when making this decision. Generally, those who weigh less than 130 pounds benefit from a softer mattress, while those who weigh more than 230 pounds should go with something more supportive.
Mattress firmness is relative, and it all comes down to how much sinkage you feel while lying on it. However, side sleepers may experience pain or pressure at their shoulders or hips when the mattress is too soft or firm. The best solution is to upgrade to a bed with pressure relief, which will help eliminate pressure points without reducing support like a softer mattress.
Which mattress is ideal for side sleepers who experience back pain?
Features such as ergonomic zoning are essential for side sleepers with back pain, as they help keep the spine in a neutral position while they sleep. You can tune pocketed coils individually to provide targeted zoned support for your pelvis and shoulders, hence why they are frequently used in hybrid mattresses with this design feature.
Better alignment is possible with pocketed coils because of their compression, making them a more supportive alternative to innerspring mattresses and providing more structure than polyfoam-based mattresses.
What is the best mattress for side sleepers who also experience shoulder pain?
Shoulder pain is common for side sleepers whose mattresses do not relieve enough pressure. A good mattress for a side sleeper should gently curve around the area where the sleeper's shoulder makes contact, supporting proper posture in the upper back and relieving pressure on the shoulder blade.
People often attribute shoulder pain to mattresses that are too firm when in reality, softer mattresses make the problem worse. Find an all-foam or hybrid model with a pressure-relieving foam comfort system, like memory foam or polyfoam.
Which mattress is ideal for side sleepers who suffer from hip pain?
A hybrid mattress is an excellent option if you sleep on your side and often get hip pain. The pressure-relieving comfort layer aids in the prevention of lumbar tension and pressure points, while the pocketed coils underneath support and align the spine. You can also relieve hip pain by sleeping on a firm enough all-foam mattress. A pillow between the knees can help alleviate hip pain for some side sleepers, irrespective of the quality of their bed.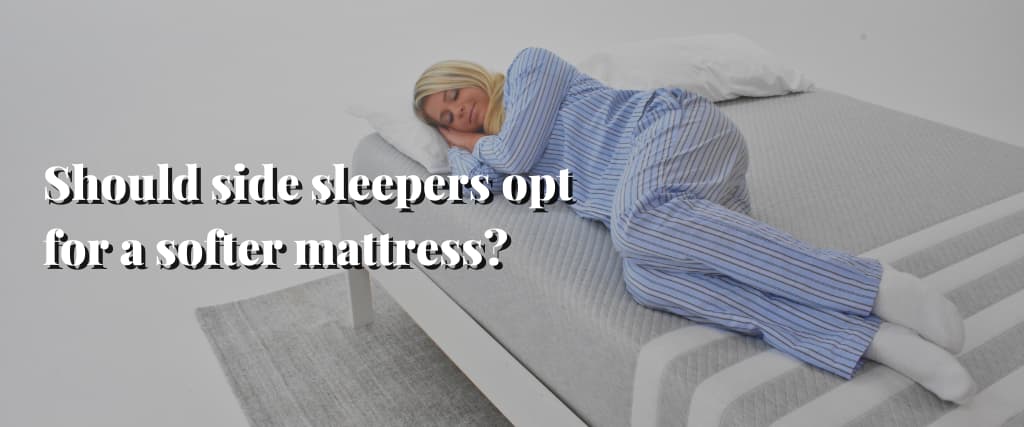 Should side sleepers opt for a softer mattress?
The hips and shoulders of side sleepers bear excessive weight while they rest. Therefore, pressure may increase at night, possibly causing pain or discomfort in the morning.
A soft mattress can help side sleepers alleviate pressure on the hips and shoulders. But remember that even side sleepers need a firm mattress, so their mid-section doesn't sink in and cause spinal misalignment. Therefore, side sleepers may benefit from a softer mattress, but the bed should still provide sufficient support to ensure a healthy sleeping position.
A soft mattress is best for sleepers on the lighter side of the weight spectrum. They will receive adequate support from the bed's contouring without sacrificing comfort because their bodies won't sink as deeply into the bed as heavier sleepers.
Bottom Line
If you're a side sleeper who wants to wake up feeling refreshed and pain-free, you must invest in the right mattress. We have tested and reviewed the best mattresses for side sleepers in Australia to bring you this definitive guide.
There is a mattress out there that will suit your needs, whether you want memory foam's softness or pocket springs' support. We trust that this guide has helped you focus your options and make an informed choice. Always remember that a comfortable mattress is a worthwhile investment if you want to feel your best throughout the day.
Was this article helpful?