Do you remember a morning when you left your bed fully rejuvenated and free of pain? If not, you NEED a new mattress. Luckily, this is just the guide you need to learn about your potentially new bed. This EVA mattress review will educate you about how it can help with back and neck pains and provide a comfortable sleep all night long. So just put 5 minutes aside and read this post till the end.
Eva – One of the Best Mattresses in Australia
Image Source- Instagram
The Eva mattress was introduced in 2017 in the Australian market and is run mattress experts' team. The Operations Head and Co-Founder, Ken Lau, oversees everything.
Although Eva is a Melbourne-based brand, their mattresses are not locally manufactured – they're made in China by a family-owned factory. Eva doesn't mind talking about partnering up with Chen family and how they design and manufacture the best quality mattress for Eva at a affordable price.
The ideal mattress according to Eva is the one that focuses on the Simple Living concept, in other words, minimalism. The company explains it as the sense of having a product that's practical and effortless – you don't notice it laying around but also cannot imagine sleeping without it.
Almost every product by Eva, be it their mattresses, beds, sheets, linens, or pillows, incorporates the same philosophy of simple living.
So, What's Inside The Eva Mattress? – Layers & Materials: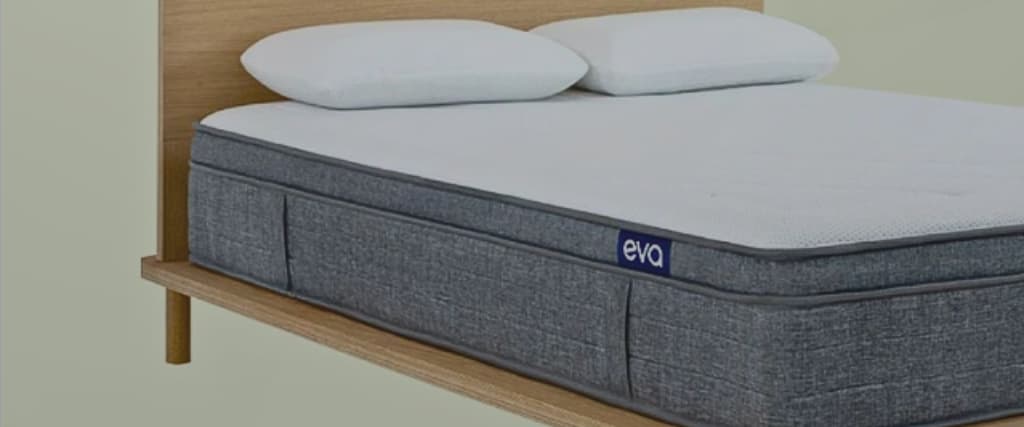 The Eva mattress has a superior quality mainly because of the use of top-tier materials in its construction, which are otherwise primarily associated with high-end, luxury mattresses. Let's tear one down and learn about its five layers:
Top Cover:
The top quilted fabric cover is OEKO-TEX certified, which means it's safe for the sleeper and the environment.
The layer is soft and made using stretchable polyester, keeping all the inside layers in place. You can order the cover in either grey or white colour.
Gel-Based Memory Foam:
The next layer is a thick memory foam layer with beads of cooling gel that keep the sleeper cool throughout the night – a must to have during hot Aussie nights. The memory foam moulds according to the natural shape of your body and relieves pressure from critical points.
Furthermore, it absorbs heat and distributes evenly throughout the surface to reduce high temperatures in a single place.
Natural Latex:
Next up, we have a layer of natural latex with cooling properties to further bring the heat down via proper ventilation. The latex is resistant to dust mites and has antimicrobial elements.
This layer has some bounce to it but also offers good body support. Plus, it uses open-cell technology to keep body impressions from leaving deep marks.
High-Density Foam: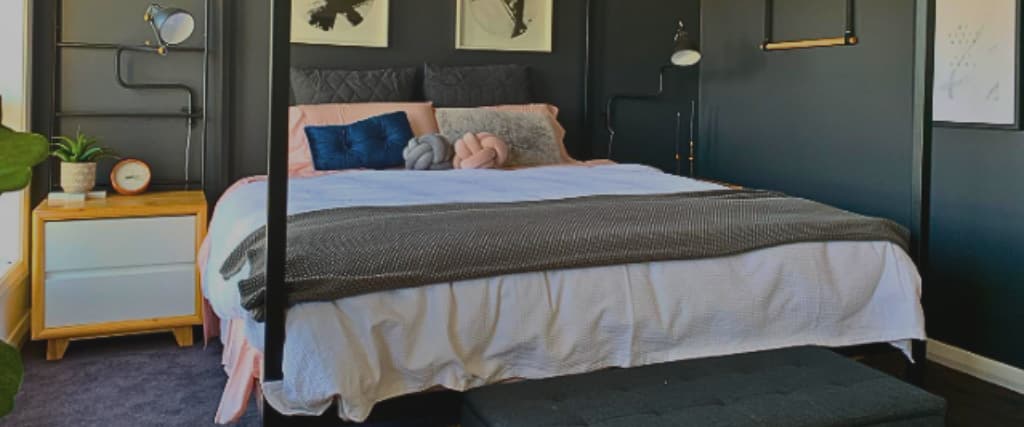 The medium-firmness of this mattress is because of a high-density foam placed above the last layer.
This foam will keep the mattress from sinking too deep, ensuring it doesn't become loose.
5-Zone Springs:
The base is made of pocket springs with 5-zone technology that ensures your body's critical points are cradled properly to avoid awkward bends in spine and hip postures.
Furthermore, the spring base adds to the breathability of the mattress while also minimizing disturbance from partner movements.
What's The Support Like? – Let's Talk Firmness: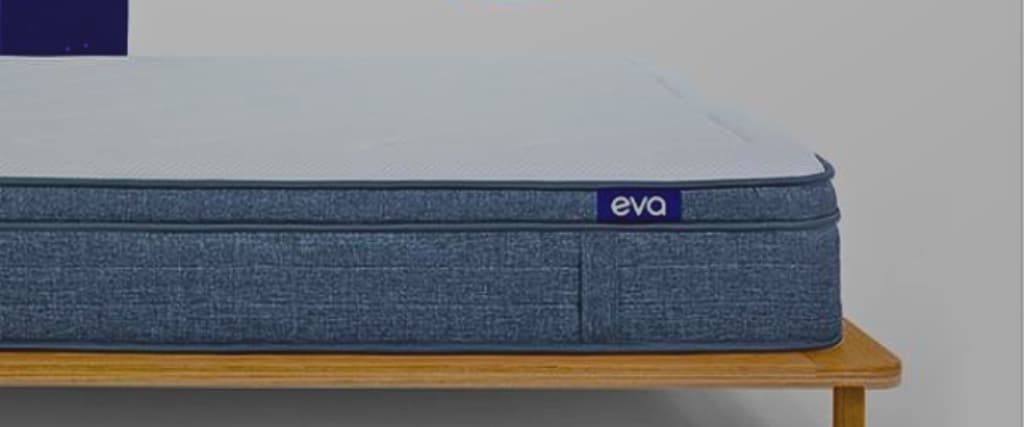 At first, Eva mattresses used to come with a micro-coil layer nestled between the foam and latex layers. This kept going on for three years, and this technology actually allowed for great airflow. Plus, the body's sore and tender areas received excellent pressure relief from this set of layers.
However, this layer arrangement and use of micro-coils made Eva mattress too firm and many customers started complaining about this. So, to show their customers that they put them above anything else, Eva decided to reduce the firmness level.
Now with the layers and the new arrangements we discussed above, the current support level is medium-firm, meaning 7-8 rating on a 10 point scale of firmness. This level of support is perfect for those dealing with back issues or those who love to sleep on their back.
What About Motion Isolation & Pressure Alleviation?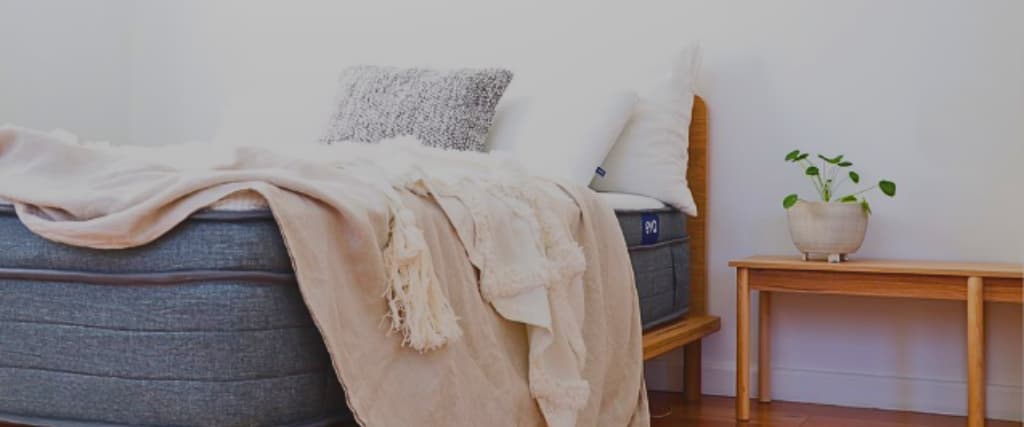 Unlike the typical foam-only mattresses that have PU (polyurethane) foam, the Eva mattress offers better pressure relief, motion isolation, and back support with its hybrid pocket spring mattress.
It boasts a pocket spring base with 5-zone technology that hugs the hips, shoulders, neck, feet, head, and legs and evenly distributes the weight. This allows for the spine and other body's critical areas to rest at natural sleeping posture.
As for motion isolation, it will not completely block out all the partner movements, but it'll definitely minimize them to a point where you can sleep peacefully.
Thickness and Weight of the Eva Mattress: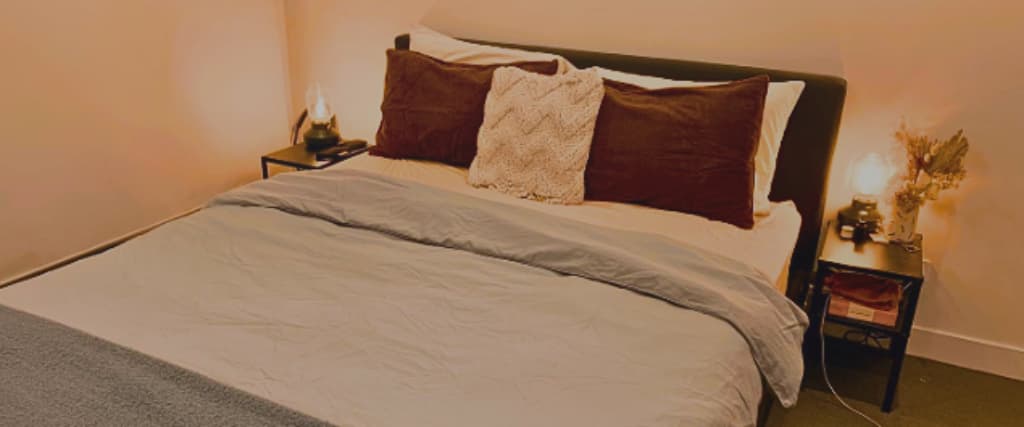 You can order the Eva mattress in five sizes:
Single
Queen
Double
King Single
King
If we're being honest – well, we ARE, because this is an honest review – their mattress is more on the bulky side. It'll require a team effort to move, unpack, and set it up. Eva's king mattress has a whopping 60kg weight.
The cause of this heavy weight is the use of extra comfort foam layers and wire springs. The latex and foam layers give it a high density as well, with around 32cm thickness.
However, it can easily fit on a regular bed frame, and once that's done – you'll sleep like there's no tomorrow.
Is There Any Trial Period? And What About Shipping?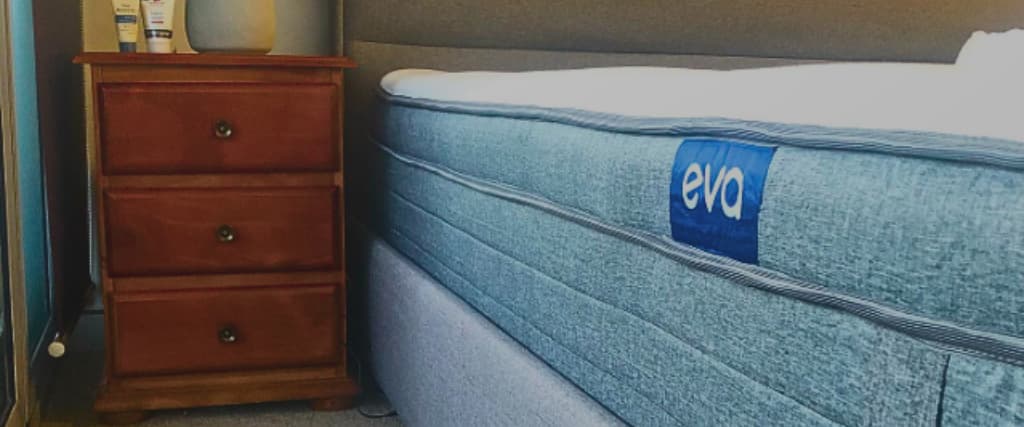 You can order Eva mattress with free shipping, but the shipping times vary from location to location. For example, in metro areas like Melbourne, Sydney, Perth, Adelaide, and Brisbane, you can get the mattress the next business day if you order it before 4pm. You can also request Eva to deliver the mattress at a specific date and time.
For areas that are not metropolitan, the mattress will be shipped out within a 24-hour window after you place an order, but it can take 1-10 working days for delivery. Durations for other areas include:
3-4 working days for the ACT, NSW, VIC, and SA
4-5 working days for QLD
7-10 working days for TAS
5-7 working days for WA
Those getting mattresses in metropolitan areas will get a text on the phone with order tracking.
After you get the bed, you'll have 120 nights to try it out and decide if you want to keep it or not. If you decide against it, you can return the mattress and get a refund.
The company will have the mattress picked up for free for metro regions, but if you're from the rural side, you'll have to return it yourself.
The only condition for return is the mattress should be in good shape, and you've tried it for 30 nights before making a decision.
Eva Mattress Compared: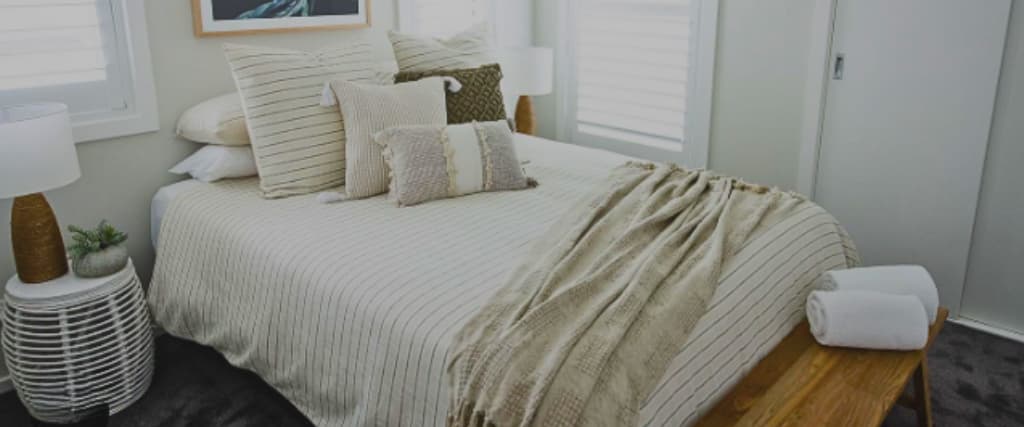 Ecosa vs. Eva:
The key difference between both is the use of materials and their construction. Eva mattress is a spring/foam hybrid that's best for those who cannot decide between springs, latex, or foam, so they can just go for a blend of all three.
Ecosa mattress features an all-foam mattress that's unique in the sense that it lets the user swap layers and adjust firmness level as per their preference. Both Ecosa and Eva are budget-friendly mattresses.
Sleeping Duck vs. Eva:
One of the most favourite mattresses by Aussies, Sleeping duck offers excellent support and luxurious cushioning.
Furthermore, it is best for couples who are not on the same page with firmness, as Sleeping Duck lets you adjust firmness in halves. This means one side can have a different level of support from the other.
However, if we compare the prices of both mattresses, then Eva is a lot more affordable than Sleeping Duck.
Koala Mattress vs. Eva:
Eva and Koala are very similar because both of them have 7-8 firmness ratings on a scale of 10. Most users love both for their strong durability, excellent support, and incredible pressure relieving features.
If you ask an Australian with neck or back pain, there's a good chance you'll hear the name of one of these two mattresses as a recommendation.
If you ask us, we'll go with Eva because they offer excellent edge support, which is, unfortunately, missing in the Koala mattress.
ErgoFlex vs Eva:
ErgoFlex was the only brand to roll out a boxed mattress in Australia in 2006. Their strong point is the thick layers of foam, including a high-density 9cm viscoelastic foam that offers correct spine alignment and solid back support.
Furthermore, their latex layer with Cool-Sleep Airflow makes them a better product for those looking to beat the summer heat. However, this mattress is only suitable for back sleepers; it can be too rigid for side sleepers.
Noa vs. Eva:
Noa is also a great option for budget buyers. It combines the gel-infused memory foam with pocket springs and open-cell latex in a similar way as Eva.
Both of them are certified by OEKO-TEX for being environment-friendly, safe for children and babies, and free from toxins and chemicals.
If you need to decide between the two, consider how you sleep. Eva is right for you if you are a back sleeper, but if you sleep on your side or stomach, go with Noa's soft mattress.
Frequently Asked Questions About Eva Mattress:
Do Eva Mattresses Have Edge Support?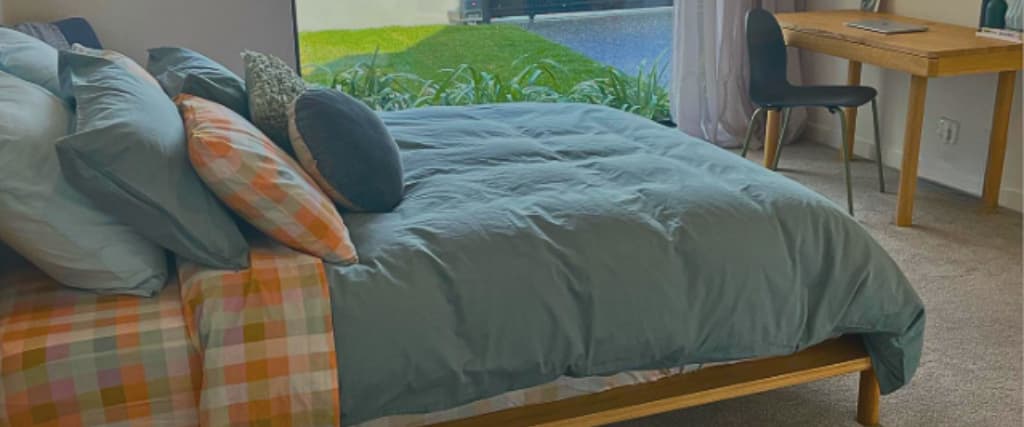 A mattress with good edge support will offer stability, longevity, and comfort, and thanks to the good folks at Chen Family, Eva comes with excellent edge support.
It has a strong pocket spring base that is spread all across the borders of the mattress, preventing the sleeper from falling down or sinking too deep.
How to Care for Eva Mattress?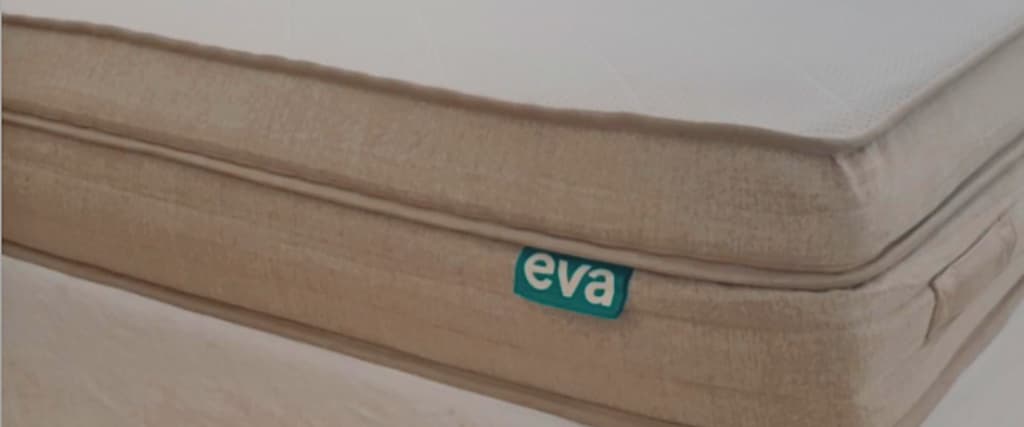 You can remove and wash the top cover in the machine, which should fix most of your mattress maintenance problems.
Furthermore, don't flip your Eva mattress as its upper gel-based memory layer has to be at the top.
However, you can rotate it by 180 degrees after every 2-3 months for longevity and durability.
Lastly, make sure to be extra vigilant when rotating or moving the mattress to avoid tearing or damaging it.
What Certification Does Eva's Memory Foam Have?
Eva memory foam is CertiPUR-US certified, so it's clear that there are zero harmful chemicals in it, and only high-grade materials are used.
Furthermore, the base foam and the gel-based memory foam on top are SGS certified.
Moreover, the top cover is OEKO-TEX certified to be safe for the children, babies, and the environment.
Does Eva Mattress Offer Good Value?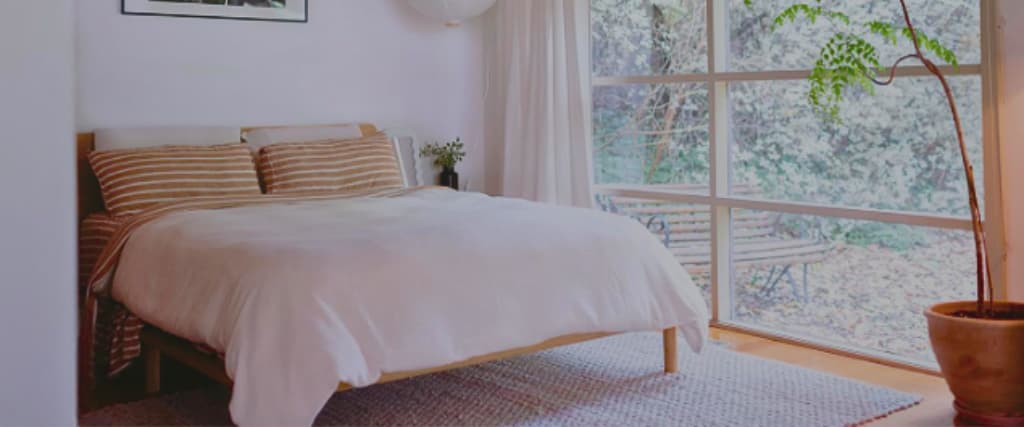 Compared to the near competitors of this mattress, including the likes of Sleeping Duck, Noa, Koala, and more, Eva definitely offers a bang for the buck.
Since Eva is an online retailer, they don't have expenses like paying office rent or managing several employees.
This reflects on their low prices ranging from $600 for their Single to $1000 for the King size.
How Long is Eva Mattress Warranty?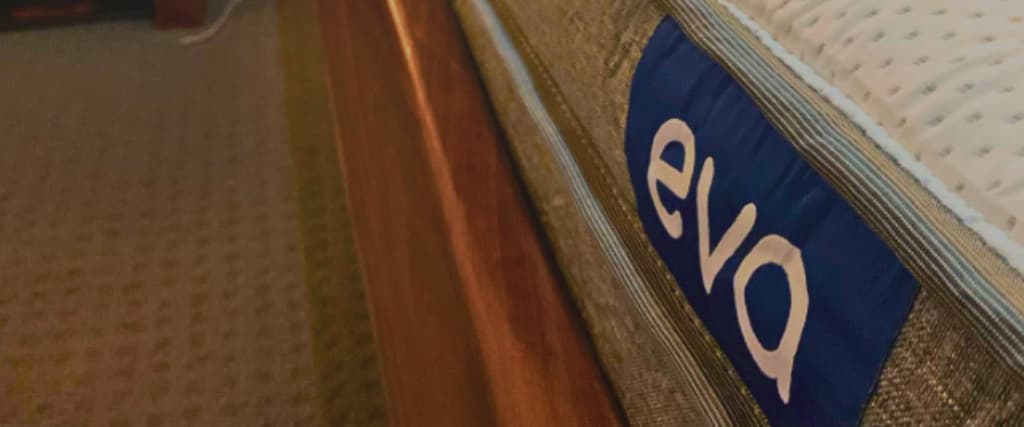 There's a 12-year warranty for Eva mattresses. If you find something faulty in the mattress within this period, you can shoot them an email explaining the problem, including photos and purchase receipt.
If the claim is found legitimate, the company will then decide whether to give you a refund, offer a replacement or send a new mattress.
So, Should You Get The Eva Mattress?
If you're someone who mostly sleeps on their back or experience pain in the back, hips, legs, or neck and needs right spinal alignment and sleeps posture, then Eva is for you. It also offers luxurious comfort, and those who sleep hot will definitely benefit from its gel-infused foam and breathable latex layers.
As for the price, it ranges from $600 for their Single to $1000 for King – this is very affordable considering the features, durability, and warranty. Our Verdict: Yes, we do recommend the Eva mattress, and since it comes with a 120-night sleep trial, you've got nothing to lose. Try it for 30 days; if it doesn't work out for you, you can just return it.
Was this article helpful?