It's only a matter of seconds to get your new couch bed. Therefore, instead of spending hours of your weekend walking to the shop, use our list of Australia's finest online sofa beds to locate your brand new couch.
Besides giving practical use to your home's lounge space, the sofa bed also serves as a reading station and a nap point.
You can use it for a Netflix marathon evening or a family weekend movie spot as you snack on your delicious popcorn. Similarly, it can be a place where you and your dog take some time to bond.
You deserve fantastic resting weekends and relaxing movie experiences by securing astonishing sofa beds online deals.
Using this clear-cut guide to purchase Australia's best sofa beds available online, we'll offer you the necessary details you require to secure the best deals.
So what are we waiting for? Let's jump straight into it.
Best Sofa Beds in Australia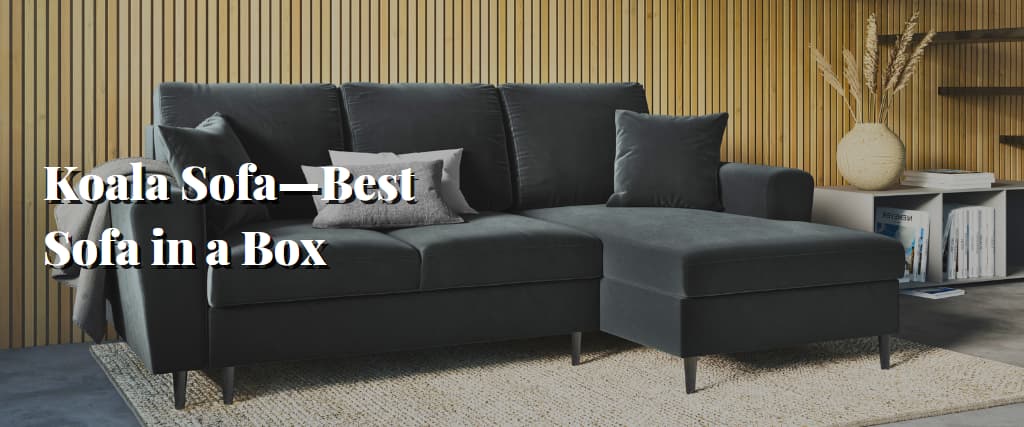 1. Koala Sofa—Best Sofa in a Box
If you've lived in Australia long enough, then you've probably heard of Koala sofas. Koala is renowned for the mattresses in a box design, and just recently, they've hit their heights again with the couch in a box.
Due to their years of experience, Koala believes they can make deliveries within 4 hours, giving you 4 minutes to assemble the sofa parts. It includes seats that come with ergonomic help.
Similarly, the seat is big enough for you and one of your family members or friends to lie on as it has steel frames for strength and durability.
It has a classic style that comprises wide armrests and timber feet. Moreover, it comes in grey and midnight blue, colours that fit many Australian household lounges. Its covers, including the cushion ones, can be easily removed and cleaned or washed.
You can also purchase a matching ottoman if you so wish.
Koala provides proper sizing online, ranging from their Queen sized sofas to double-sized ones so that you get an insight on the measurement before you make purchases. Their measures include the cushion depths and height.
Koala sofas have a 120-night trial, and you can be fully compensated if you don't rate the sofa bed you've purchased.
The other reasons why Koalas are popular is their quick delivery, comfortable seats, and quick setup. Similarly, their trial period, 10-year warranty for steel frame, and a 5-year warranty for cushions, covers, and legs are remarkable.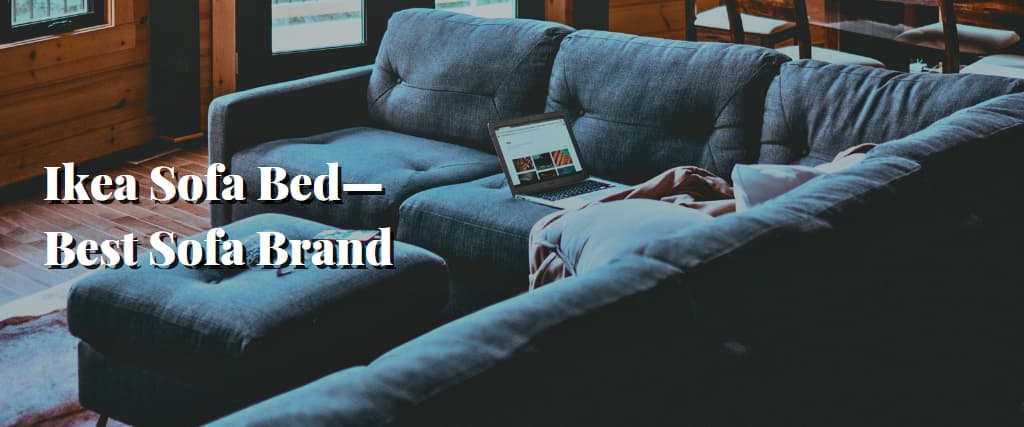 2. Ikea Sofa Bed—Best Sofa Brand
Ikea is the best sofa brand that provides online sofa, affordable furniture, and elegant home decor. The Ikea sofa is highly flexible as it can be easily tweaked to fit your needs. Their covers are generally easy to wash and clean.
You can never go wrong with Ikea sofa beds, as comfort is instrumental and key focuses. They've ensured their cushions are like mattresses to ensure you have the best relaxing feel.
Each pillow has strings for support and comfort. Furthermore, the cushions are stain-resistant as they've been treated effectively.
The Ikea sofa is accessible in red colour as it's an elegant modern design that comes with extra cushions to assure comfort. Delivery is instant in carrying boxes and is extremely easy to set up. This is the ultimate sofa for Netflix binges.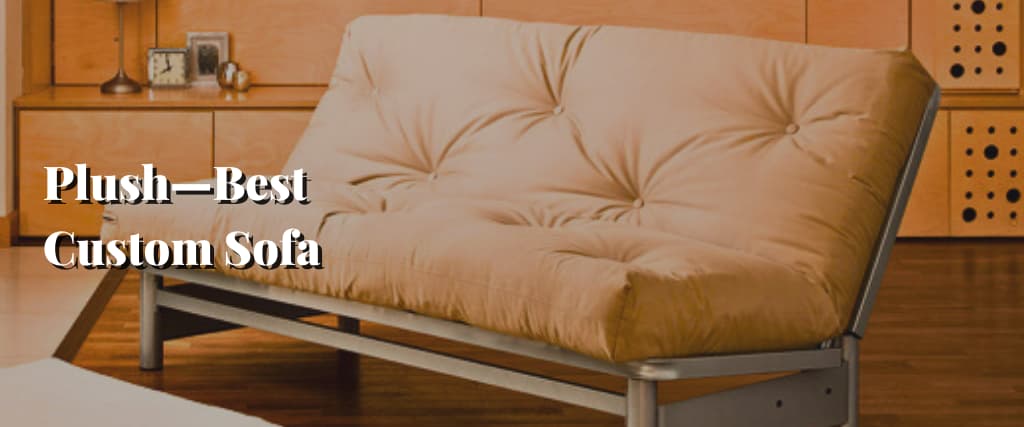 3. Plush—Best Custom Sofa
Plush is one of the most ancient sofa brands that has been serving the Australian people for 17 years with great success. This brand specialises in mainly custom-made sofa beds.
It offers everyone an opportunity to come up with your best sofa with its wide range of styles, designs, genuine leather, and fabrics.
Plush believes in true artistry, and all their sofabeds have a 10-year warranty which means that if you don't like it, you can return it within 3-days and they'll offer you another or, similarly, return your cash.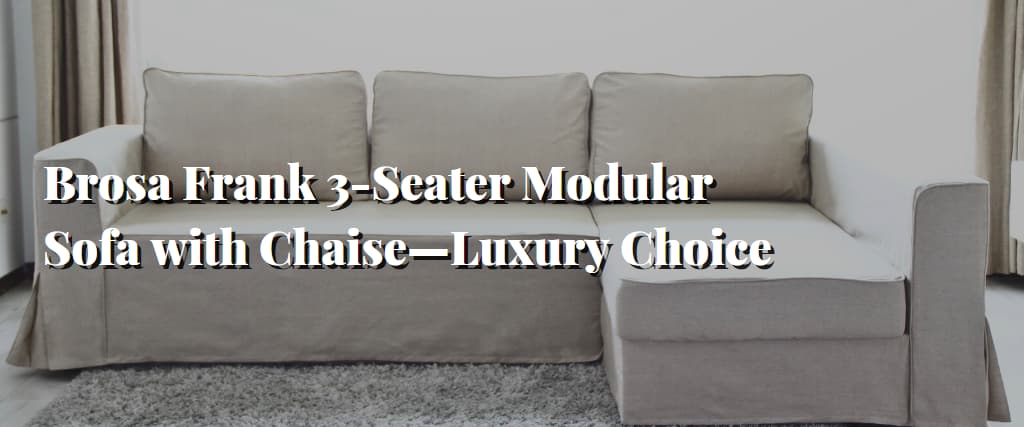 4. Brosa Frank 3-Seater Modular Sofa with Chaise—Luxury Choice
Brosa Frank is a luxury Australian web-based furniture retailer that specialises in in-house designing to cut down costs. Their sofas are exclusive and come in unique and lavish designs.
The frank 3-seater modular sofa is durable as it has solid wood. Similarly, these sofa legs are made from solid birch, while its elegant frame is made from larch wood.
Brosa has ensured that their sofas have multi-layered foam that helps in comfort. Furthermore, brosa seats come in 20 different colours and two materials. This means that the Brosa frank is versatile and customisable to suit your requirements.
Brosa has made things more interesting as it now issues free fabric samples of up to a maximum number of 3. This incorporates free shipping.
Brosa also has a 10-year warranty plan for the frames, a 2-year warranty for foam and cushions, and a 7-day seat return that includes a full refund if the seat doesn't match your expectations. This is why brosa is a worthy investment.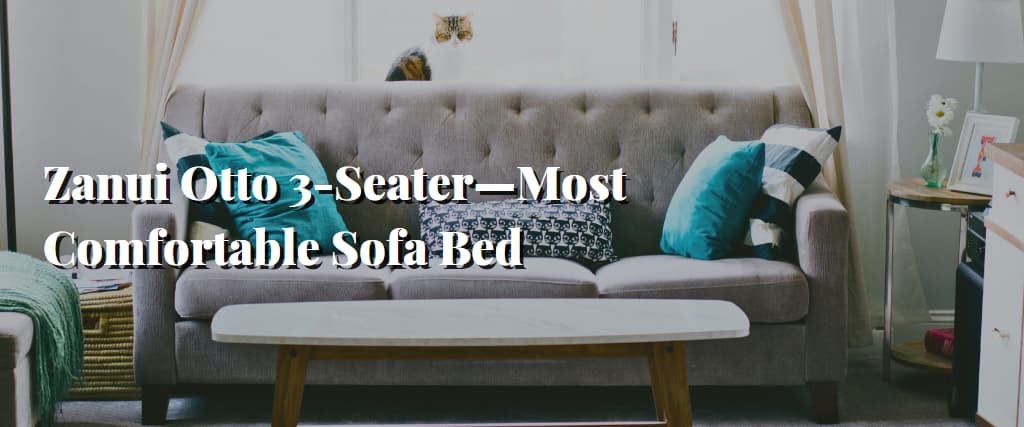 5. Zanui Otto 3-Seater—Most Comfortable Sofa Bed
Zanui is simply an Australian homewares specialist and online furniture seller. Their cool Otto 3-Seater is an attractive, elegant, and remarkable timeless lounge sofa with a fantastic design.
The Otto 3-Seater design comes with deep and wide seat cushions that generally have lots of foam to ensure your comfort is guaranteed. Its mixed polyester fabric guarantees durability and softness to support your back effectively.
Moreover, its frames come from solid pine wood for strength. The Otto 3-seater is made from solid timber.
The Zanui seat comes in two primary colours, frost and black. It's possible to get one fabric-free sample. Zanui has ensured that the cushions used are cared for even though they only work dry clean terms. The best part is that you can chaise any side.
They offer a 5 -years warranty plan for the frames and 1-year for the upholstery. And since it guarantees comfort, customers rate the Otto 3-Seater one of their best sofa bed decisions.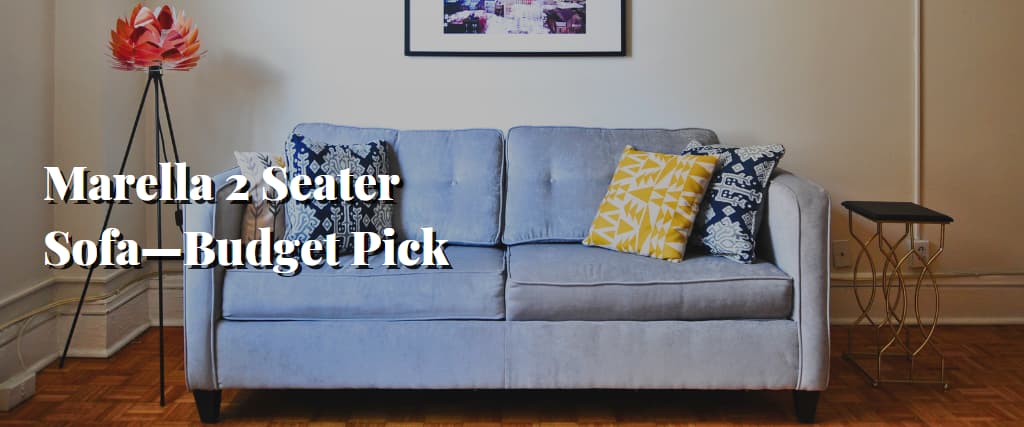 6. Marella 2 Seater Sofa—Budget Pick
Suppose you're looking for the best Australian homeware retailers and great furniture value, then Marella is where to go.
Even though their exclusive Marella 2-Seater Sofa is generally a budget pick, it looks like it sells pretty high. It comes with classic designs that include deep cushions and tapered timber legs.
The best part is that this sofa bed comes in 50 different fabrics to pick from. Similarly, it gives you an option to get five free materials to try as samples to assist you in getting the right colour that suits and fits your lounge. It's also simple to assemble.
Its frames have a 6-year warranty and a policy that reads; you can return the sofa bed within 30 days of acquisition. So if you don't have a Marella 2-seater Sofa, then what are you waiting for?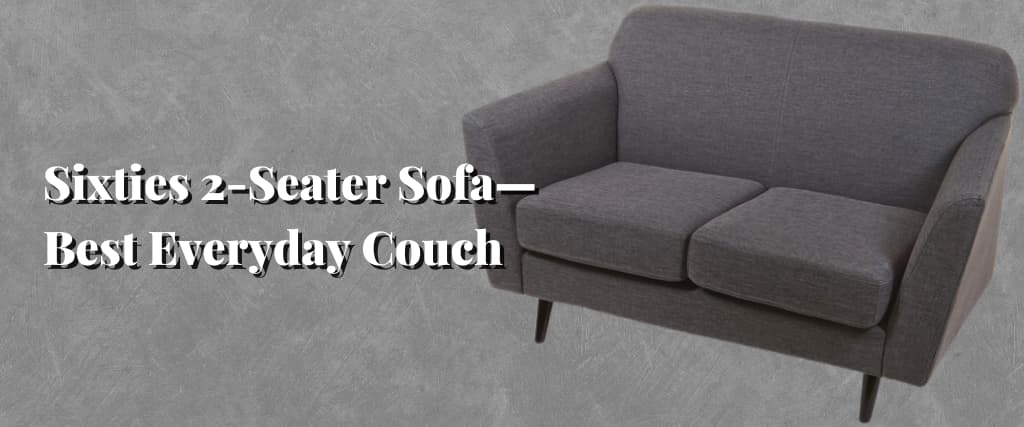 7. Sixties 2-Seater Sofa—Best Everyday Couch
Sixties brands generally are known for high-quality craftsmanship and Scandinavian design without necessarily charging huge prices. The luxury Sixties 2-Seater Sofa is amazing and relaxing for quality lounge time.
The fact that it's handcrafted alone blows away the minds of many users. Similarly, its frame is made of quality and high quality and solid timber that ensures durability. It also comes in various traditional colours to pick from.
Sixties sofa covers are 100% made from polyester, while the cushions are efficiently filled with polyester foam. Also, Sixties seat cushions can be easily cleaned and moved. Furthermore, it comes with a 2-year warranty plan.
Factors to Aid You When Buying a Sofa Bed in Australia
Purchasing your sofa bed online might seem a little bit far-fetched. I mean, what are you going to get? Is the quality going to be impressive? What if you buy it and don't like it? What then? These questions constantly run through our minds. And rightfully so.
In this post, we've come up with factors to keep a look at when purchasing your online sofa bed. Let's see what these factors entail.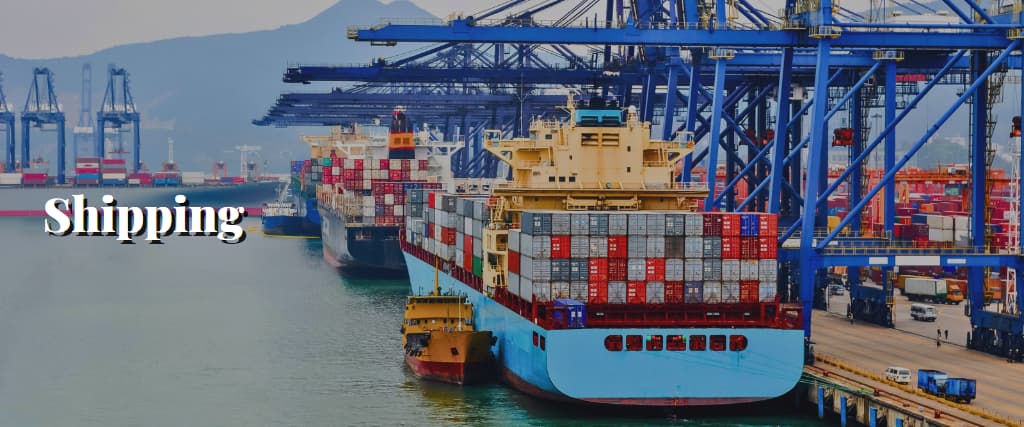 1. Shipping
Before you press buy, you must ensure that the shipping cost is favourable and reasonable to avoid strange surprises.
The size of the sofa bed will always play a massive role in determining the overall delivery cost, so it should be the starting point. The best way around this is selecting a sofa bed that's in a box that costs low.
Even though the cost is a huge factor, you shouldn't overlook the delivery timeframe. If it's being dispatched in stocks, then expect it after days. But if the sofa is customisable and manufactured locally, then it's only a matter of weeks.
2. Returns
When dealing with any online purchase, you have to give importance to the return process. You have to know how to manage situations like when the sofa bed is delivered, uncomfortable, or the colour isn't what you asked for.
However, if there's no manufacturing defect, then you'll not be allowed to return it. But you'll find retailers who produce when you change your mind about the purchase, but it has to be within a specific number of days.
3. Colour
Sometimes the colour seen online might not be a true reflection of the chosen colour in real-time and real life. The best way to be sure about the colour is by requesting free fabric samples to make sound decisions.
Many brands mentioned in this post offer free fabric samples, which, ideally, are always more than one and are free. Choose the colours you want according to their limit, then make the order. The complimentary fabric sample will also give you a general idea of how your sofa bed will feel.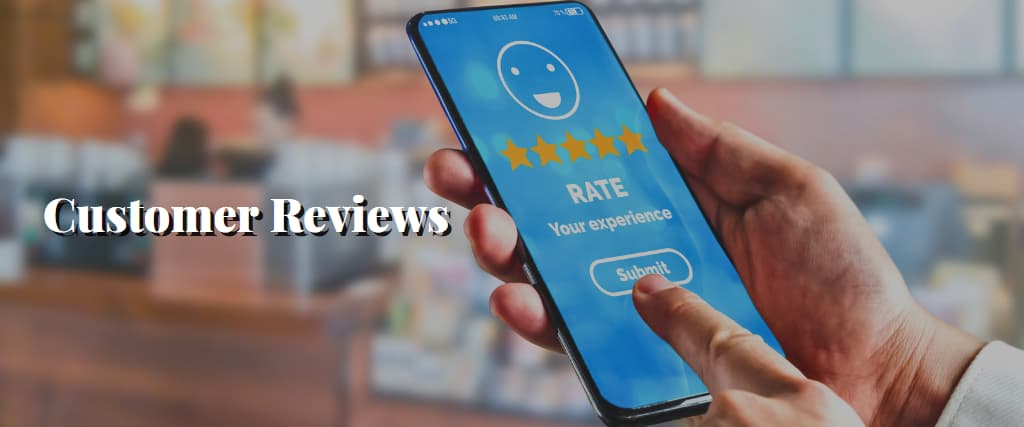 4. Customer Reviews
Even though this article does all the hard work for you, it will now be up to you to make a difference in this section. You'll have to go online and check customers' reviews on what they think about the sofa bed brand.
If perhaps the retailers have not availed the reviews on their brand's website, then look out for blogs, independent customer review websites, and social media to have an idea of what you're going for.
5. Measurements
Ensure you'll have enough room to move the sofa bed around. Here your lounge space comes in handy. You'll have to measure the available space and mark the sofa dimensions in different locations. This will help you know the space you're dealing with to avoid surprises.
Even if you might not have an old existing sofa to compare the space required, just a chair will see you through.
Vision how the height of the couch will seem against the wall. Or how comfortable your arm will be while resting. Also, measure your hallways, stairwells and doorways for easier delivery.
6. Discounts
Due to their low overheads, online sofa brands now give sale prices. In this case, you'll need to contact them and inquire if they have upcoming sales.
It's possible to also sign up for the brand's newsletter and get the discount code. And if you're patient enough, you'll secure sofa beds at a better price.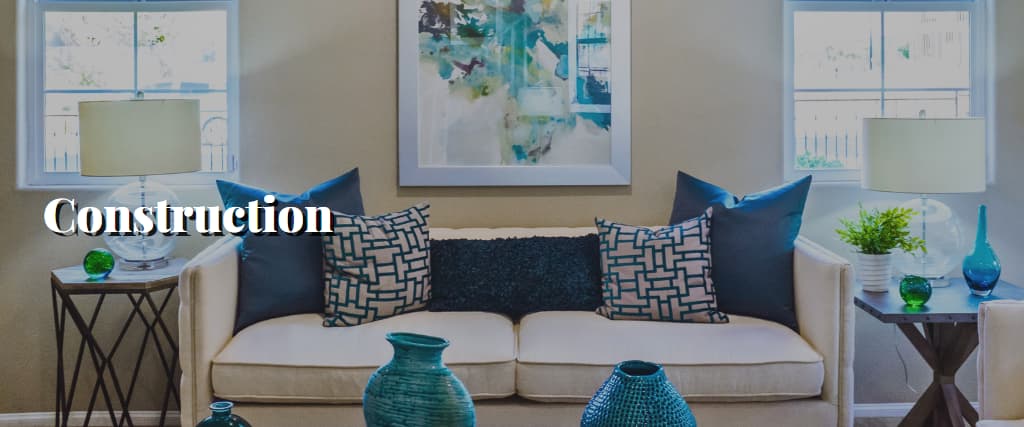 7. Construction
Below are crucial things to consider when reviewing online product descriptions to get durable and quality sofa beds:
Frame – should be made from kiln-dried hardwood. This is because fibreboard and cheap plywood don't usually last.
Joinery – Should use tenon and mortise, which are ancient construction techniques as they are solid and straightforward. You can also check out a dovetail joint or go for stapled, screwed, or glued joints.
Cushions – look for density foam for comfort even when you use it for long. Similarly, the pillows should be fluffy.
Springs – Strive to get hand-tied steel springs for durability and resilience. Avoid mesh as it cannot survive for long. Similarly, look for serpentine springs as they are of good quality and more affordable.
Fabric – Look for quality fabric sofa beds and pay more to get a stain treatment. Also, get easily washable and removable covers.
Bottom Line
We've seen that a sofa bed is just what you need on your sofa bed, during Netflix weekend, or just when you want to chill and take your mind off work.
A good sofa bed can also be handy when you want an excellent spot to finish that book you've constantly been procrastinating to finish.
You have to ensure that you get the sofa bed your lounge deserves with all the factors above.
Surf the internet carefully, and ensure that the sofa you select has the suitable fabric, frames, cushions and comes at the right buying and delivery price. So what are you waiting for? Get yourself a quality Australian Sofa bed.
Was this article helpful?