Quilts covers are available in a wide variety and come with many advantages. You may find a plush quilt cover for your bed or an intricate abstract design to put on your wall.
Considering the many alternatives quilt cover offers, it might be challenging to decide on the best one for you.
This article will take you through everything you need to know about quilt covers, from what they are made of and their benefits to aspects to look for when buying a quilt cover. Let's get started!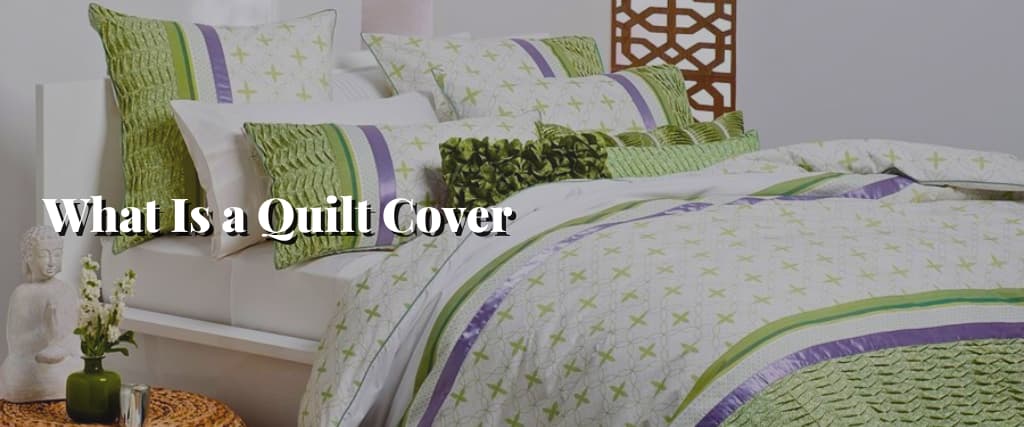 What Is a Quilt Cover
A quilt cover is a decorative bed covering used to protect a quilt or comforter. Quilt covers come in various sizes to fit different bed sizes, and they can be found in multiple styles to suit other design preferences. They are often used to add colour and pattern to a bedroom and can be easily changed to update the room's appearance.
Quilts are typically stuffed with cotton, microfiber, feathers, or polyester. They are usually protected from allergies, dust mites, body oils, and stains by a cover fitted over the quilt.
Quilt Features
A typical quilt has three layers:
Top layer – This quilt section is used for decoration and displays a pattern or artwork. Everyday materials, including cotton, velvet, polyester, microfiber, silk, and tulle, can be used in this section.
Batting – The quilt's warmth comes from the stuffing, a cushioned layer sewn into the quilt's centre. Wool, feathers, down, and cotton are the typical materials for batting.
Bottom layer – Classical quilts have a solid piece of backing fabric that matches the quilt's top
Modern quilt covers are made using a sewing machine, needle, and thread. You may achieve different patterns by combining the stitching pattern with the top layer.
Quilts come in various sizes, the most prominent being 120 by 120 inches for a king bed.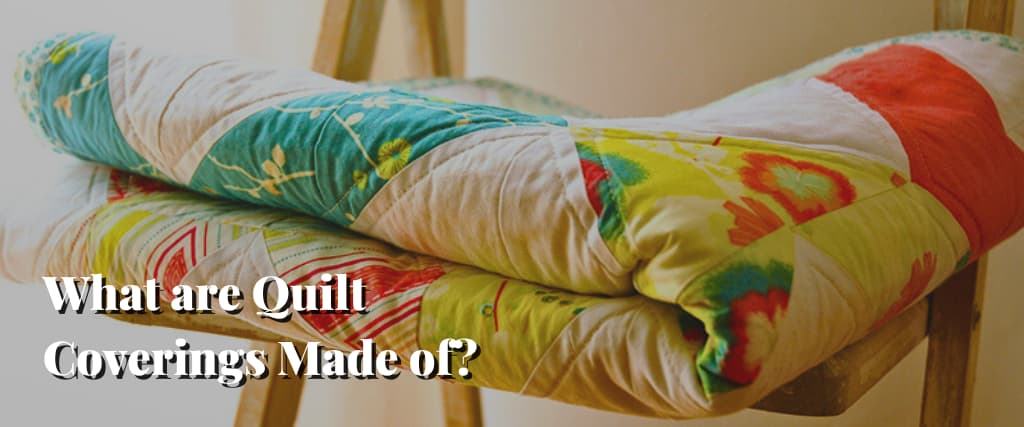 What are Quilt Coverings Made of?
Various fabrics such as cotton, cotton sateen, wool, silk, polyester, and linen create quilt coverings in all the usual bedding sizes.
Cotton and linen materials are more popular because they are durable, affordable, and sufficiently breathable. Grey and beige quilt covers are popular among those looking for a low price point without sacrificing quality, whereas silk coverings are more prevalent among those with a larger budget.
What Is a Quilt Used For?
Quilts are multifunctional products that may keep you warm or be used for decoration. They have a wide range of applications, such as:
Throw blankets
Bed coverings,
Framed artwork
Wall decorations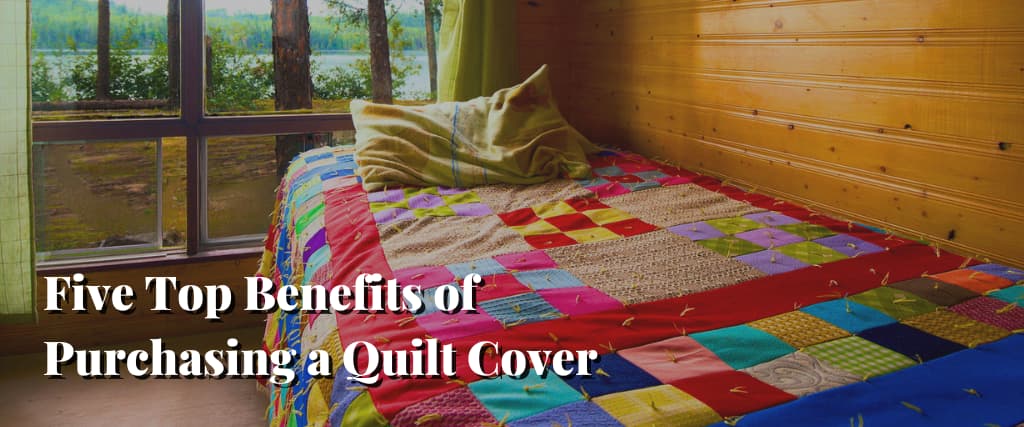 Five Top Benefits of Purchasing a Quilt Cover
It's very typical to feel befuddled when shopping for bed linens. There are many different types of bed linen, each with its own set of benefits. However, below are the expected benefits of buying a quilt cover:
You can Redesign Your Bedroom Anytime
A quilt is the best solution for those who enjoy the diversity and want to customise their bedroom. Unlike comforters, quilts typically come with their own cover sets. You can switch out the quilt cover whenever you want to. There should be frequent complete bedding replacements.
The quilt may give your area an instant country feel or a splash of colour to perk things up.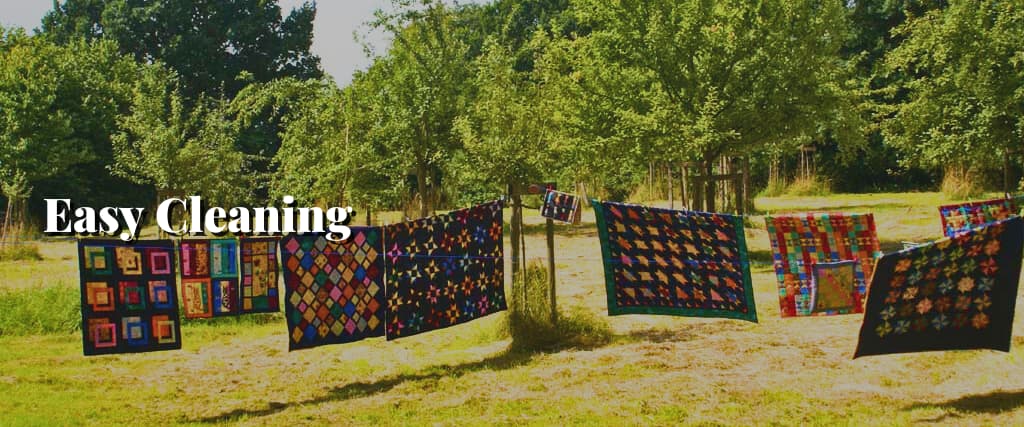 Easy Cleaning
Quilt covers are your best option if you cannot keep up with the maintenance routine of the puffy comforter. You don't have to wash the entire quilt because it has a removable cover. Take off the cover and wipe it down.
Easy Flipping and Storing
Changing from one quilt cover to the next is quick and easy. They may be rolled and stowed away as quickly as a top sheet. You won't have to choose between having many duvet coverings or storing them all.
Saves You Money
Quilt covers are a great way to cut costs. This is because you can replace just the stained section of the quilt instead of the whole thing. Rather than purchasing a new comforter whenever you want to update your bedroom design, you can save money by buying a new cover.
The cost of a new cover to reflect the changing seasons and special events is minimal. They are simple to clean, which bodes well for their maintenance and subsequent durability.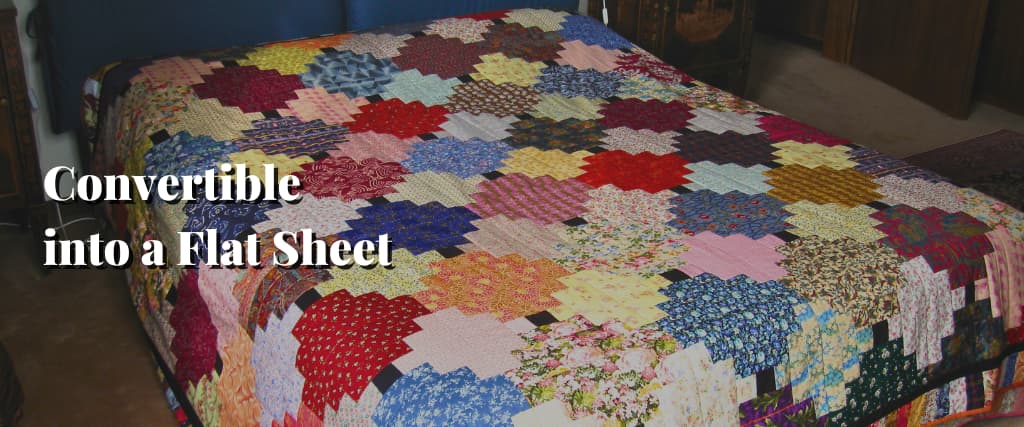 Convertible into a Flat Sheet
The quilt coverings often feature the same pattern and feel on both surfaces, making it simple to convert them into up to two flat sheets. And while the size is smaller, it may be helpful for young children's bedrooms.
The Difference Between a Comforter, Quilt, Blanket, and Duvet?
Despite quilts' various creative applications, you may be more interested in how well they perform their intended functions. What makes a quilt different from other blankets and covers? Which one is better, a quilt or a comforter?
Having defined "quilt," let's now go on to a discussion of how it stacks up against other choices.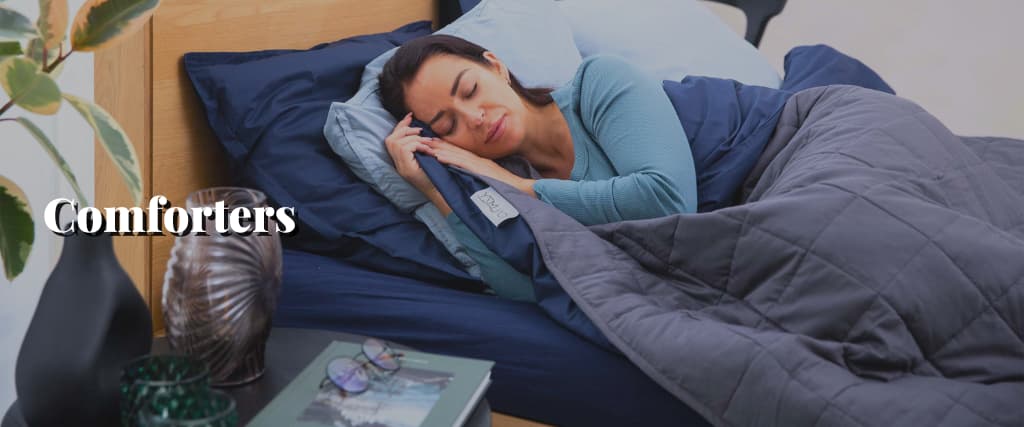 Comforters
Quilts and comforters serve different purposes and are constructed differently. Comforters are used as bed coverings, while quilts can be displayed on the wall as works of art and used as coverings.
A comforter is created from the same fabric, top to bottom. Both halves are sewn together before being stuffed with cotton or another material. While particular comforters may employ quilting procedures to maintain uniform fill, this is not done for aesthetic reasons and does not transform the item into a quilt.
Comforters are warmer, denser, and plumper than quilts, so they're the better choice if you tend to become cold at night. Modern quilts, however, are lighter and more suitable for the warmer summer months. Thanks to their portability and intricate designs, they may be displayed everywhere in the home.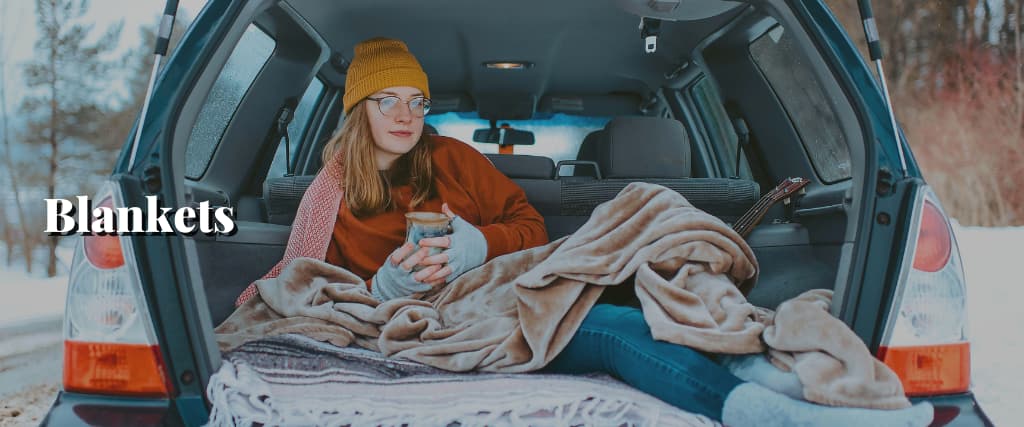 Blankets
These are the best fabrics designed to keep you warm as you sleep. They are a standard accessory for couches, armchairs, and mattresses. Some of the materials used in their construction are:
Wool,
Cotton,
Fleece,
Polyester
Some blankets have special features, such as an electric or weighted blanket.
Blankets may feature creative designs but do not have elaborate stitching patterns like quilts. Quilts are also more durable and likely to be family treasures or displayed as artwork.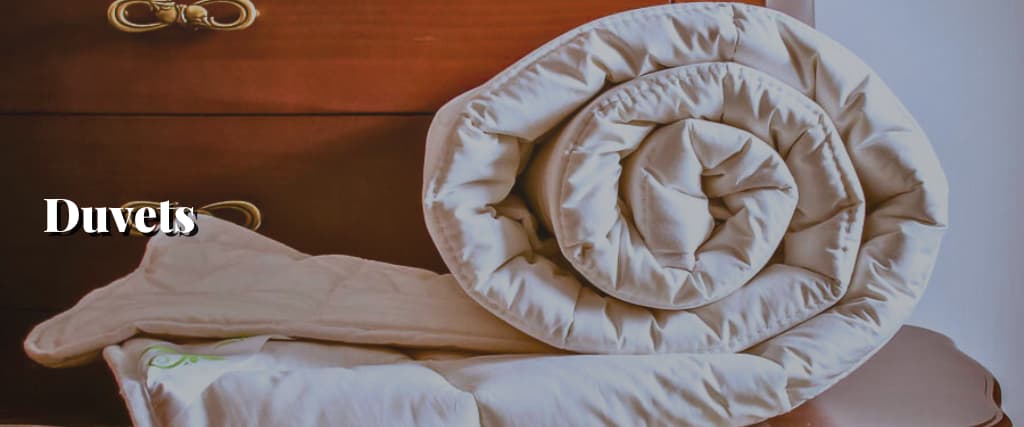 Duvets
Comforters and duvets are similar, and sometimes the terms are used interchangeably. However, duvets consist of an inset and a cover, whereas comforters have no separate parts.
The duvet's insert is typically made of down and enclosed in a cover. Wool and polyester are two other frequent fillers. The body is necessary to keep the insert clean and free of stains.
To hold the filling in place, duvet cover inserts might feature decorative stitching like that found on comforters and quilts. Duvet covers come in a wide selection of patterns and may be easily swapped out for something new. Duvets, on the other hand, have no practical purpose outside of bed.
Things to Look for When Choosing a Quilt Cover
You may find quilt cover sets in various shapes, materials, hues, and designs. If you want to choose the proper quilt covering for your mattress, there are many things to consider. To help you find the perfect quilt cover for your desired design scheme, here are five things to consider.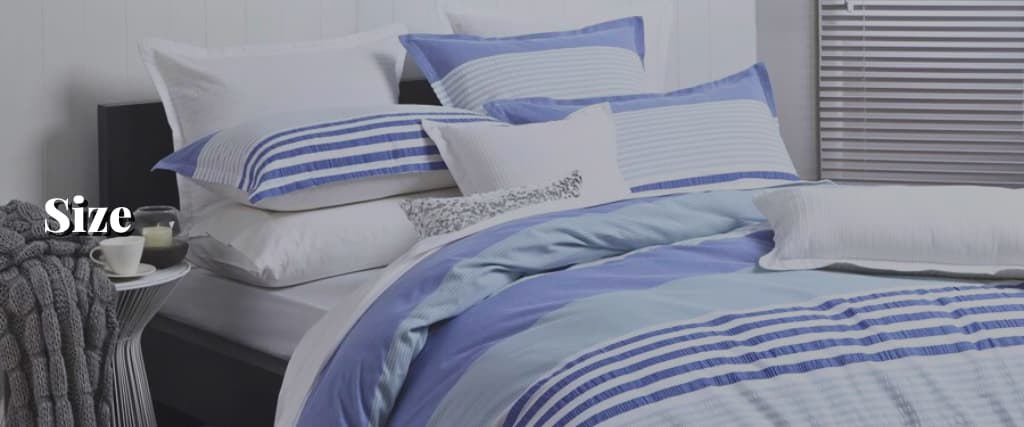 Size
When decorating a bedroom, you should use the right quilt size that fits your bed perfectly. A king-sized quilt will look great on a queen bed, while a super king-sized quilt will look its best on a king bed.
What you want to accomplish in terms of appearance is, of course, the main factor. To highlight valance, you should go for a quilt that stops at the headrest of your bed. Pick a quilt whose dimensions are a perfect fit for your bed.
You should choose the length of the quilt cover to complement the size of the blanket insert. Using a king quilt cover with a queen quilt cover may result in an awkward appearance and many frustrations.
Colour
Selecting the suitable colour quilt wrap will give your bedroom that perfect touch. A white quilt top, accessorised with colourful pillows and a throw, may work in almost any bedroom.
However, if you wish to give your bedroom more extraordinary richness, try using a block colour like blue or black and brightening it up with colourful, patterned, or gently textured pillows.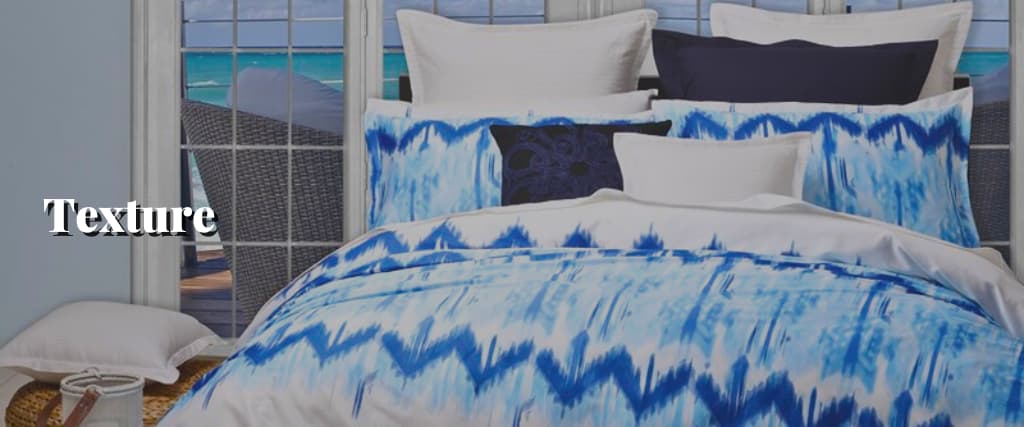 Texture
It's possible to get quilt coverings with a silky finish, which works well as a backdrop for more exciting pillows and throws.
A bed dressed in a waffle quilt might appear cozier than it is because of the visual depth created by the quilt's overlapping squares. A patterned quilt cover is a terrific way to add subtle visual appeal to a bedroom that is otherwise lacking in character.
Material
The appearance of a bed may be more or less welcoming depending on the type of material used for the quilt cover.
Fabrics used for quilt covers include:
Silk
Cotton,
Linen
Sateen,
Synthetic
Flannel
Poly-blend,
Polyester jacquard
Comfortable and long-lasting Egyptian cotton quilt coverings are a common choice. When purchasing a quilt covering, you want to make sure it holds up well over time and continues to look nice.
It's essential to think about the ambience of your neighbourhood, too. A thicker quilt cover is preferable in colder locations, whereas in warmer regions, a quilt cover that allows air to circulate is crucial.
Quality and Thread Count
Considering that it is the top layer that guests will see, a cover should be attractive and comfortable to sleep on.
Investing in the highest-quality quilt covering will protect your quilt insertion and complete the aesthetic you want to create in your bedroom.
When shopping for a quilt cover, it's essential to consider the thread count. The thread count of a fabric is determined by measuring the sum of its horizontal and vertical thread per ten square centimetres. Because more lines prevent air from passing quickly through the material, a higher thread count may not be ideal for a warmer area.
If you're going for a soft, velvety feel, a lower thread count may be all you need, and if you go with a finer yarn, you won't have to sacrifice quality.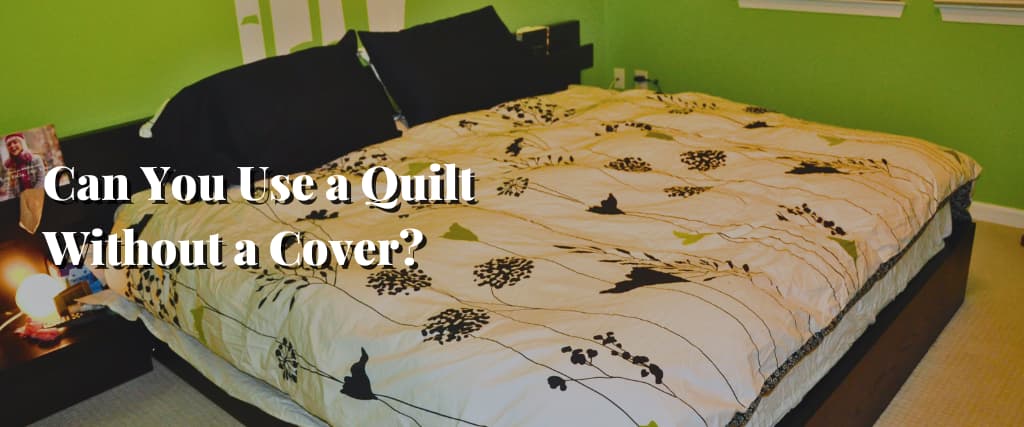 Can You Use a Quilt Without a Cover?
Putting the doona within a cover is advised, but you can use the quilt without one. Using a quilt cover will prevent wear and tear, keep your duvet clean, and keep dust and spills at bay, all of which will increase its useful life. A cover makes for a more hygienic sleeping environment since it can be washed and dried more quickly than a mattress.
Finally, using a quilt covering, often composed of wool, cotton, linen, or another temperature-regulating fabric, can significantly enhance the quality of your slumber.
Frequently Asked Questions
1. Is a quilt cover enough for sleeping?
Yes, you can use the quilt covering without the actual insert, particularly during warm evenings in Australia.
2. What is a quilt cover called in Australia?
In Australia, the phrases "duvet," "quilt," and "doona" are all used interchangeably to refer to the same object. Covers for quilts, doonas, and duvets all refer to the same thing.
3. What is in a quilt cover set?
Usually, a sheet set comes with a quilt covering and two coordinating pillowcases. Quilt covers are often purchased individually or as an add-on to a sheet set that includes a flat sheet, a fitted sheet, and two pillows.
Was this article helpful?