Sleep is perhaps the most relaxing and therapeutic activity you perform on a daily basis. However, it turns into a nightmare if your mattress is not supportive and comfortable enough. This is why we suggest taking your time exploring various mattress brands before pulling the trigger on any one.
We at Sleep Education regularly review different mattresses and share our findings with you, and this Ecosa mattress review is one of them. Read on to learn more about it and whether or not it's right for you.
Ecosa – One of the Best Mattresses in Australia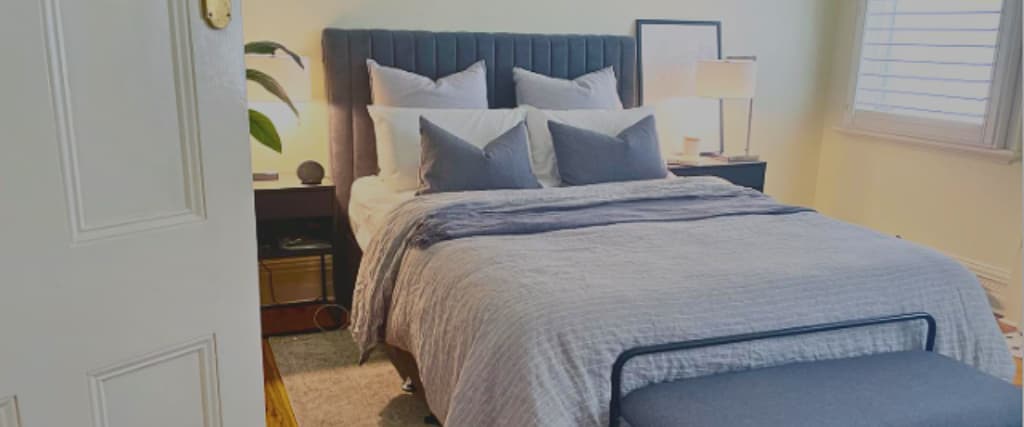 Launched in 2015 and spearheaded by Ringo Chan, Ecosa is an Australian bedding brand located in Melbourne. The company is popular for its high-quality, eco-friendly products at incredibly affordable prices. From mattresses to pillows, bed bases, silk quilts, and bamboo sheets, they have a massive range of premium quality bedding products.
In only a couple of years after the launch, Ecosa saw excellent growth and even expanded operations to New Zealand, Canada, U.S, and Hong Kong. However, the question is, why a person outside of Australia, especially the opposite side of the globe like Hong Kong would buy Ecosa mattresses?
That's because of the top-grade materials with CertiPur certifications directly sourced from Germany, China, and Japan.
So, What's Inside The Ecosa Mattress? – Layers & Materials: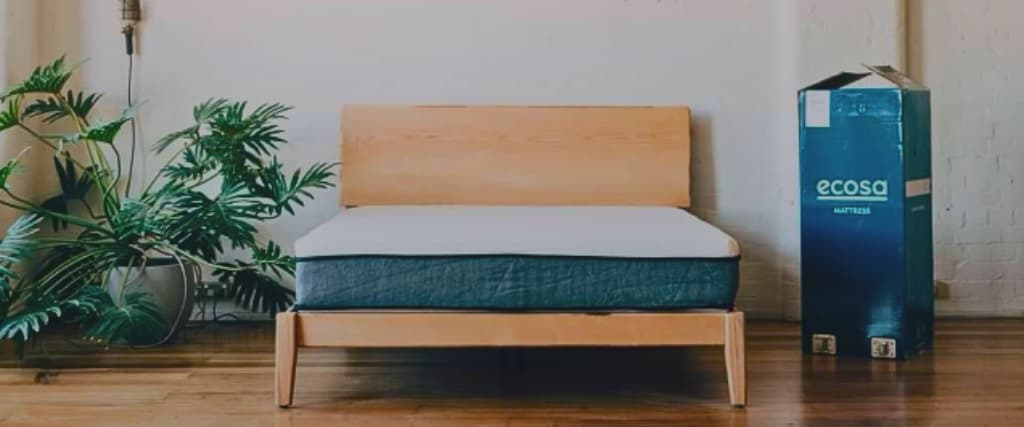 Ecosa mattress is comprised of three foam layers and a breathable cover encasing them. Let's learn more about them below:
Memory Foam:
There's a G-7 gel-based memory foam layer at the top. Since Australian summers can be brutal and sleeping on a memory foam increases body temperature, Ecosa leveraged gel beads.
The memory foam layer has gel beads that make the surface cooler and ensure your body temperature doesn't rise during sleep. You won't experience night sweats anymore – sleep and wake up fresh and cool.
ECO-Tex Certified Foam: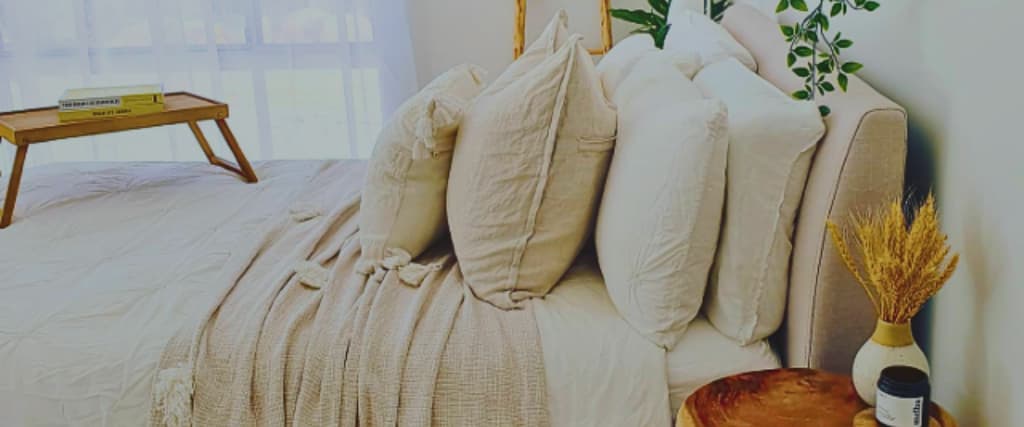 Ecosa mattresses are popular for the open-cell ECO-Tex memory foam that replaced the latex layer, which used to come in older models, as a response to consumer feedback. After multiple allergy complaints from customers, Ecosa got rid of the latex and embedded an open-cell foam layer, which fixed the problem. The main reason for this decision was the dust-mite resistance and anti-allergic properties of open-cell foam.
Furthermore, open-cell slows down the discoloration process that occurs faster with natural latex as it starts turning yellow – a characteristic of tree rubber. Besides improving the durability of the mattress, ECO-Tex has a pin-hole construction that significantly increases the airflow and also makes the surface bouncier.
High-Density Foam:
The third layer is an ergonomic high-density foam that supports every crucial part of the body.
This layer of foam is especially useful for people suffering from back aches because it helps with proper spinal alignment.
Covers:
All of these foam layers are encased inside two covers. The first one is a waterproof inner with a German micro-filament design that keeps mites away and dries fast. Then there's a removable outer cover made of Tencel – which can be machine washed.
To top it off, Ecosa added a fire-resistant fabric into the construction of the mattress as well. It contains a silica sock that, in case of fire, will melt and keep oxygen from fueling the fire.
What's The Support Like? – Let's Talk Firmness: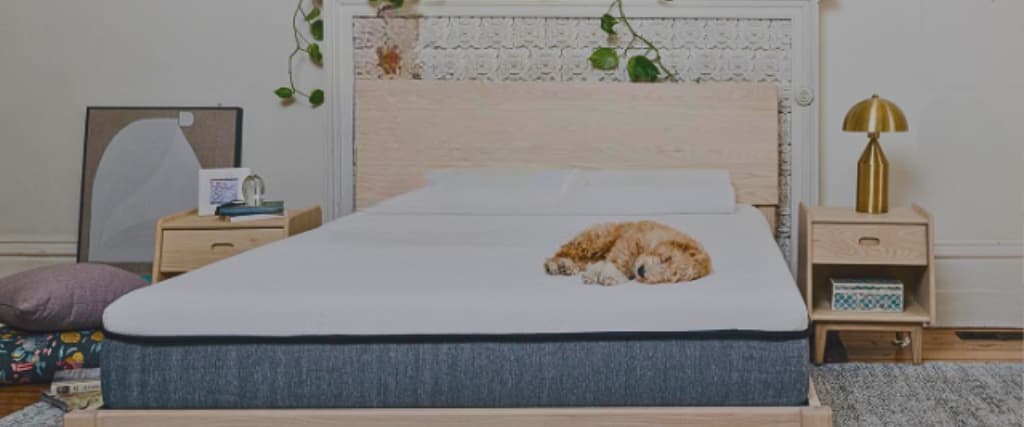 Ecosa equipped its mattress with all three firmness levels by adding different layers, which you can rearrange to achieve desired support. If you prefer a soft-medium level of firmness, place the G-7 memory foam layer with blue colour on top. This is the perfect surface for side sleepers as it lets their shoulders and hips sink deep into the mattress without bending them at odd angles.
Those sleeping on their backs will find the high-density foam with yellow colour to be much more comfortable and supportive of their back. And lastly, if you cannot decide whether you need more support or higher comfort, then just place the third layer made of ECO-TEX foam on top. This will get you a medium-firm feel, providing a balance of support and cosiness.
What About Motion Isolation & Pressure Alleviation?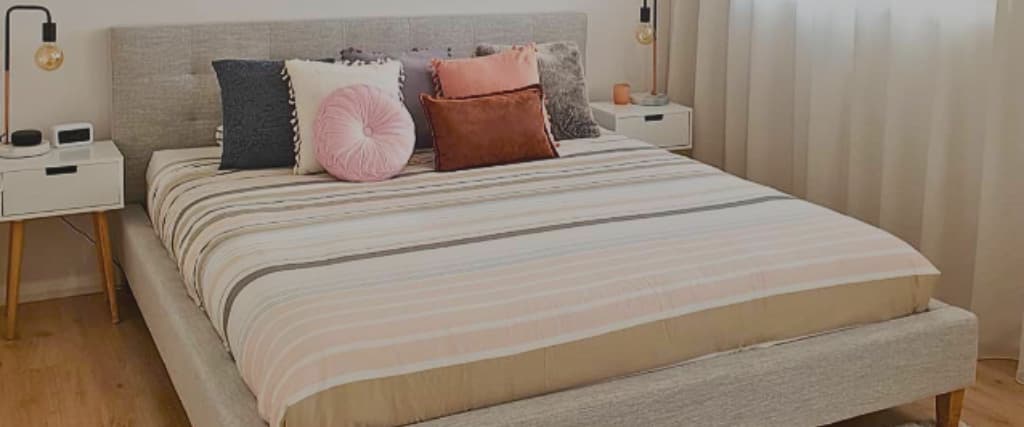 Purchasing the Ecosa mattress might be one of the wisest decisions you can make to improve your sleep quality. Even if you are not dealing with body pains, sleeping on an old, lumpy mattress would be a bad idea in a long run and will mess up your back.
With the ergonomic foam layer, the firmest of three, you can have excellent spinal alignment and back support. It will trace your body's natural contour and change shape to cradle your pressure points.
Lastly, the foam layers work great in minimizing disturbances from partner movements. If you've got a restless soul sleeping beside you or if you're the one who's tossing and turning throughout the night, the Ecosa mattress will ensure the motion doesn't transfer to the other side.
Thickness and Weight of the Ecosa Mattress: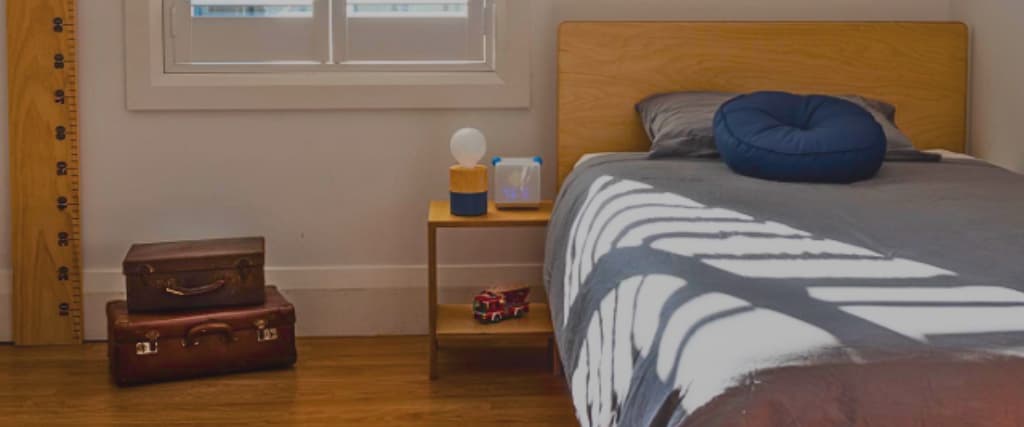 One of the key selling points of the Ecosa mattress is its range of sizes. It's available in seven different sizes given below:
Single Mattress (92cmx188cm)
Long Single Mattress (92cmx203cm)
King Single Mattress (107cmx203cm)
Double Mattress (138cmx188cm)
Queen Mattress (153cmx203cm)
King Mattress (183cmx203cm)
Super King Mattress (203cmx203cm)
Whether you're a short person or a really tall one, Ecosa has a mattress size to match your height and weight.
Although these mattresses come compressed in a box, the Queen and King weigh 35kg and 42kg, respectively, so you may need some help moving, unpacking, and placing them on the bed base. It'll take 1-2 days for the mattress to fully expand to its original shape and can go as high as 25cm.
How Much Does it Cost? Let's Talk Money!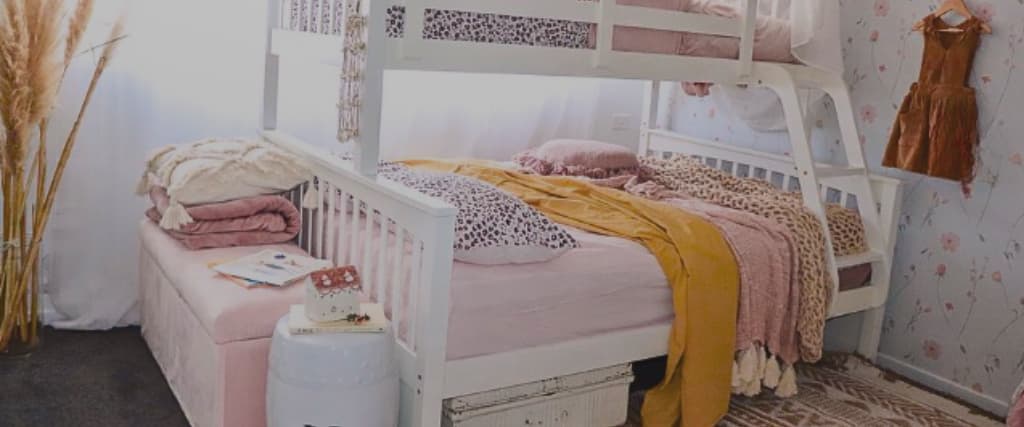 We've done reviews on many other mattress brands, and we can confidently say that Ecosa offers great value for money compared to many other companies. Although they don't have fixed prices and you can expect some discounts depending on the time of the year, you can still get their king size for under $1000.
Ecosa believes that you don't necessarily have to have hefty costs to get good quality products, and that's the thought they've implemented in their core philosophy. They save money on senseless marketing, retail stores, and showrooms and directly sell the mattresses to their customers. This significantly cuts down the cost and ensures people of most budgets can get their mattresses.
They also offer an easy instalment plan where you can pay for the mattress in 6 monthly instalments without any interest.
Is There Any Trial Period? And What About Shipping?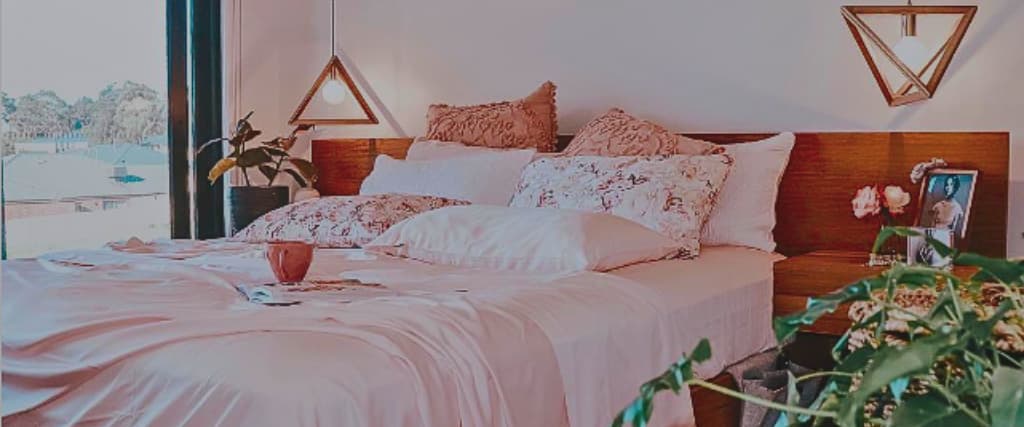 Ecosa delivers mattresses for free across the nation. If you are in metro areas like Adelaide, Brisbane, Sydney, or Perth, you can get same-day mattress delivery. Just be sure to order on a business day before 1.30pm according to Melbourne/Sydney time. You can also choose the delivery window, and the courier will give you a call before arriving to ensure you're home.
Those who're not in the metro zones, where Ecosa delivers, can expect the mattress to arrive in 1 to 7 workdays. You will receive confirmation of order and frequent tracking updates.
Once you receive your mattress, the 100-night trial will start, and you can return the mattress in this period if it doesn't fulfil your expectations. However, Ecosa advises its customers to spend at least 2 weeks sleeping on the mattress before making a decision because your body takes at least 14 days to adjust to it.
Every returned mattress is either donated to charity or recycled, so rest assured knowing you or someone else won't get a mattress previously used by another customer. Once you request a return, Ecosa will arrange for its pickup to be sent to the nearest charity. You will get your full refund once that's done. The brand has donated more than 5000 mattresses to charities till now through The Salvation Army – one of its major charity partners.
Ecosa Mattress Compared: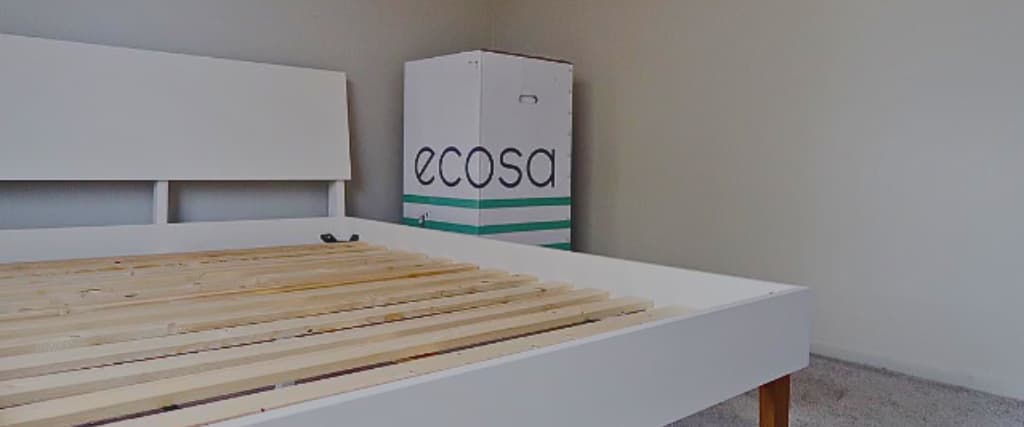 Sleeping Duck vs. Ecosa:
Both the Sleeping Duck and Ecosa are among the most innovative mattresses in the Australian market that offer firmness adjustability. Sleeping Duck offers two layers of foam; a high-density support layer and a hyper-adaptive layer of foam. On the other hand, Ecosa has another layer of gel-based memory foam that helps with cooling.
Nevertheless, Sleeping Duck has a spring base with 5-zone pressure relief, phenomenal edge support, and zero motion transfer. They even let you order a half-and-half mattress – half medium-firm and half firm. Still, Sleeping Duck is A LOT more expensive than the Ecosa.
Koala vs. Ecosa:
Both Kola and Ecosa are eco-conscious brands that deeply care about reducing their environmental footprint. They both have similar materials that are certified to have minimal VOCs. Koala also works with World Wild Federation and donates a small amount towards saving endangered Koalas with each mattress purchase.
Even though there are many similarities between both brands, they differ in firmness levels. Koala is more on the softer side and will be ideal for side sleepers. Ecosa, on the other hand, is firmer and best for stomach and back sleepers.
Noa vs. Ecosa:
Those who like to doze off on firm surfaces will find Noa a much better option. They have three variants:
Standard Noa comes with gel-based memory foam, pocket spring, and open-cell latex layers
The Lite Mattress that's a more budget-friendly version with some reduced features
The Luxe Mattress is the luxurious version of the original Noa encompassing micro coils and extra latex combined with bamboo charcoal to keep away moisture
However, sleepers with light weight may find it challenging to adjust to the Noa mattress due to its higher firmness level. Ecosa is right for those who enjoy the bouncier and softer surfaces.
Frequently Asked Questions About Ecosa Mattress:
Do You Get Adequate Edge Support with Ecosa mattresses?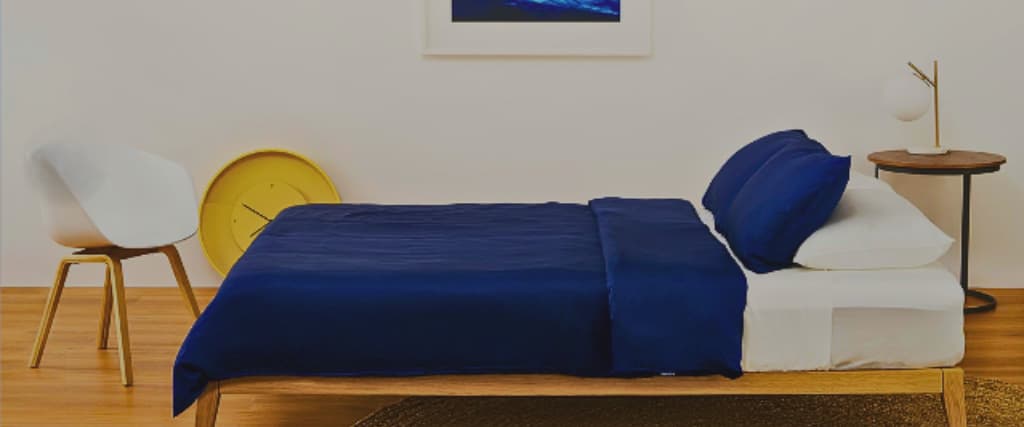 You can say that it does a decent job at providing edge support for a foam mattress. Since it's not a spring hybrid mattress, you cannot expect it to offer the same level of robust edge support around the parameter of the mattress.
Even though it's not as rigid around the edges, the middle area is not too soft either – it won't let your body sink deep into the bed.
What's a Mattress in a Box?
Also known as boxed mattresses, these are compressed and then cardboard box-packed mattresses. The mattress-in-a-box revolution began when many brands launched their online stores and searched for a way to make shipping faster and handling easier.
A mattress is compressed using vacuum machines; the air is sucked out, and the size of the mattress is reduced, typically by 1/3rd. This makes it easy and cost-effective to ship a mattress. Plus, the users can also conveniently move the mattress to its final destination without needing extra help.
How to Care for Ecosa Mattress?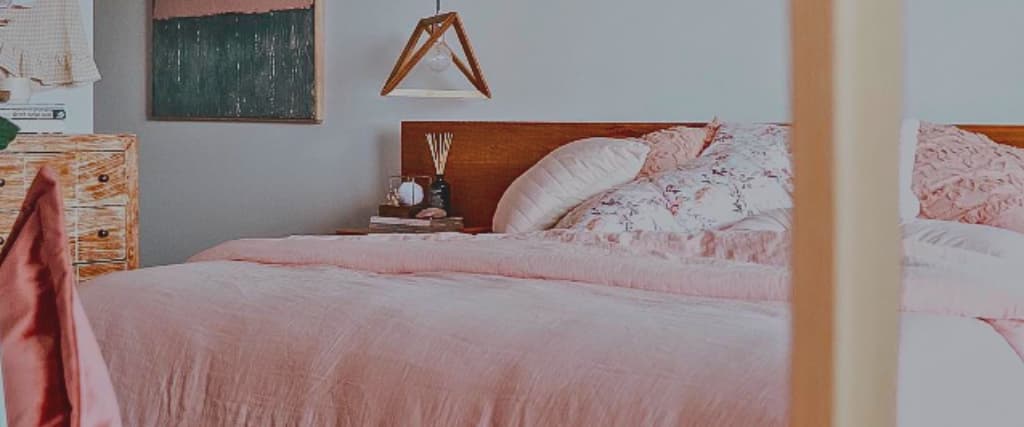 For cleaning, you can easily remove the outer cover of your Ecosa mattress and wash it into the machine. However, only use lukewarm water for cleaning and do not put it in the drier afterward – let it dry in the natural air.
As for the wear and tear minimization, you can either rotate the mattress every 3-4 months by 180 degrees or just swap the different layers to avoid deep dents and deformities.
What's the Warranty Period of Ecosa Mattress?
Ecosa brand offers a generous 15-year warranty that's more than the typical 10-12 year period for most mattresses. Keep in mind, you cannot transfer the warranty, and only the purchaser of the mattress can claim it as long as the order confirmation email/invoice is provided as evidence.
Moreover, a small paragraph describing the problem along with a photo of the damaged area would be required. Also, the warranty will only apply to manufacturing faults and visible indentations over 20mm, which is better than the minimum 30mm condition with most competitors.
Nevertheless, Ecosa will only accept the claim if customer negligence was not involved in the sagging and/or incompatible bed base was also not used. Some defects like cracks and splits caused by mattress defects are also covered. Furthermore, if the mattress comes with a faulty zipper, you'll only get the zipper as a replacement.
Lastly, Ecosa has the right to either provide a replacement or repair the damage. You'll only get a refund if there's a major fault with the mattress.
Do You Need a Mattress Topper for Your Ecosa Memory Foam Mattress?
That's up to you, so definitely not a necessity. The topper is typically used if the mattress has gone past its glory days and become saggy or developed lumps.
Placing a topper in this situation would provide you with an even and comfortable sleeping surface – breathing a new life into your mattress.
You can also use a mattress topper if your mattress is too firm for you – just place a softer topper to balance the support strength.
So, Should You Get The Ecosa Mattress?
There are a lot of consumer-focused features in Ecosa mattress, including the three different firmness levels packed into one bed. You can swap the layers as per your preferred support level. But what we like the most about this mattress is the incredible value it offers for the money. For under the $1,000 price tag for the King size, you'll be hard-pressed not to try it out.
The Ecosa mattress strikes a perfect balance of support and comfort, and the additional features like zero motion transfer and waterproof cover make it worth every penny.
Our Verdict: Yes, we suggest you should give it a go. There's nothing to lose if you don't like it, just ship it back in the 100-night trial period and get your money back. Yes, you will lose time in case the mattress doesn't work out for you but sparing a few days to get years of relaxing sleep is definitely worth it.
Was this article helpful?